Which Leader Should I Remove?
Dutchman99
(9a)
May 13, 2014
I planted this 5' Afghan Pine in December and it has been doing pretty good. It had two leaders when I brought it home and I was hoping one would become dominant, but it doesn't look like it. I read somewhere it is possible to cut into a branch and pack it in a bag on the tree with Peat Moss and it might eventually grow roots inside the bag. Would one of these leaders be a candidate? If I could post a second picture it would explain it more in detail.
Does anyone know the name of this procedure? I found some Sphagnum Peat Moss in the shed and would like to give this a try sometime. Any suggestions would be greatly appreciated.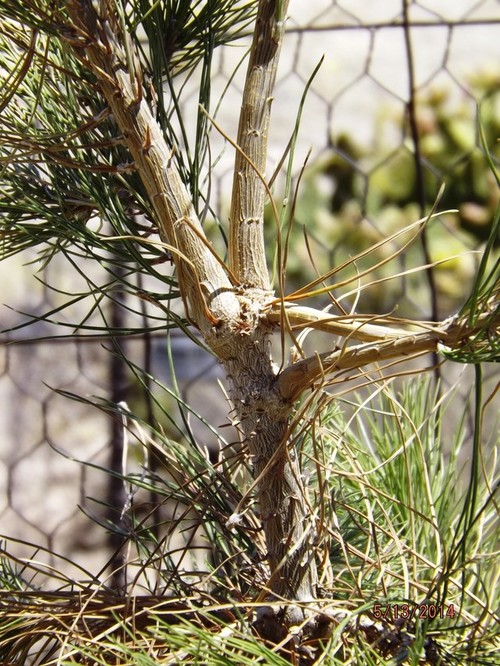 This post was edited by Dutchman99 on Tue, May 13, 14 at 19:23