Cuttings - IDs?
chaparralgirl
(Sonoran Desert (CA))
December 13, 2011
I got these yesterday at HD - they had fallen off their parent plants. (I offered to pay for them, but they just let me have them.)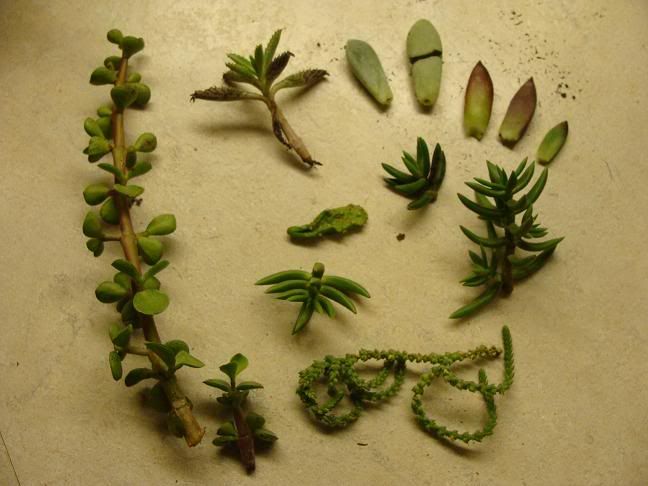 Several cuttings I could readily identify, so I won't bother with close-ups of those; but these ones I'm not sure of.
I know, not really much to go by. The one on the right I think is Crassula platyphylla. The one on the left I have no idea.
These next few pics I don't know at all, but it sure is neat looking.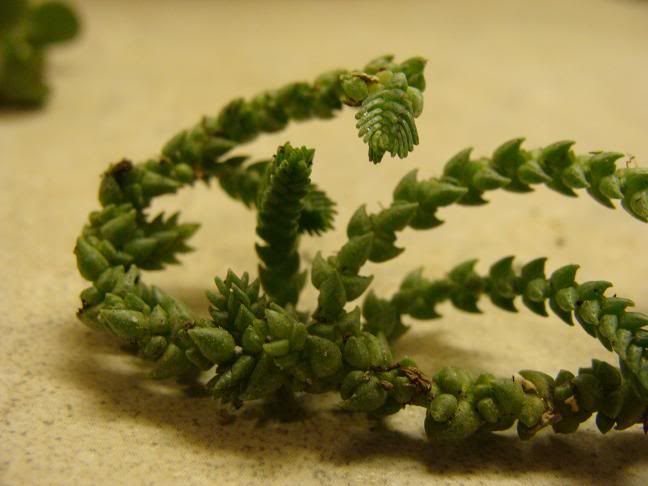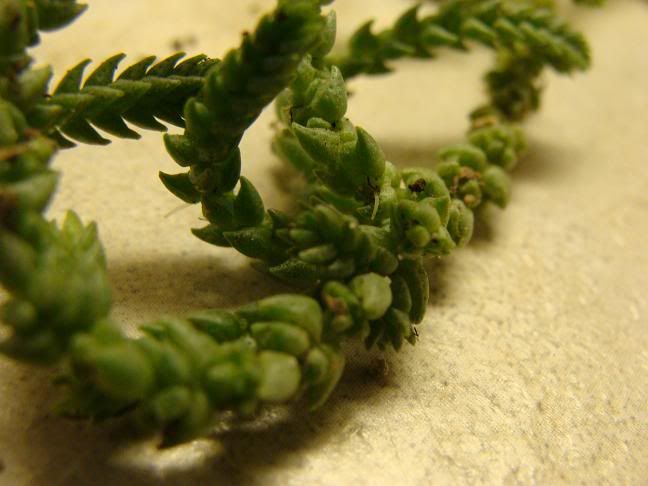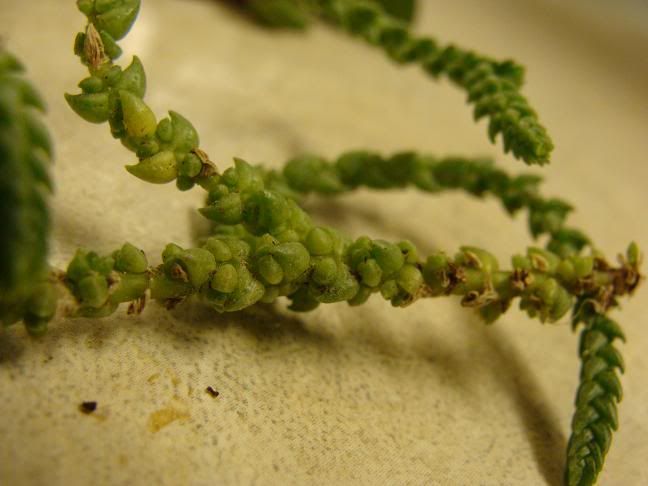 This one I was able to ID as Crassula tetragona; I just thought it was cool enough to post. :)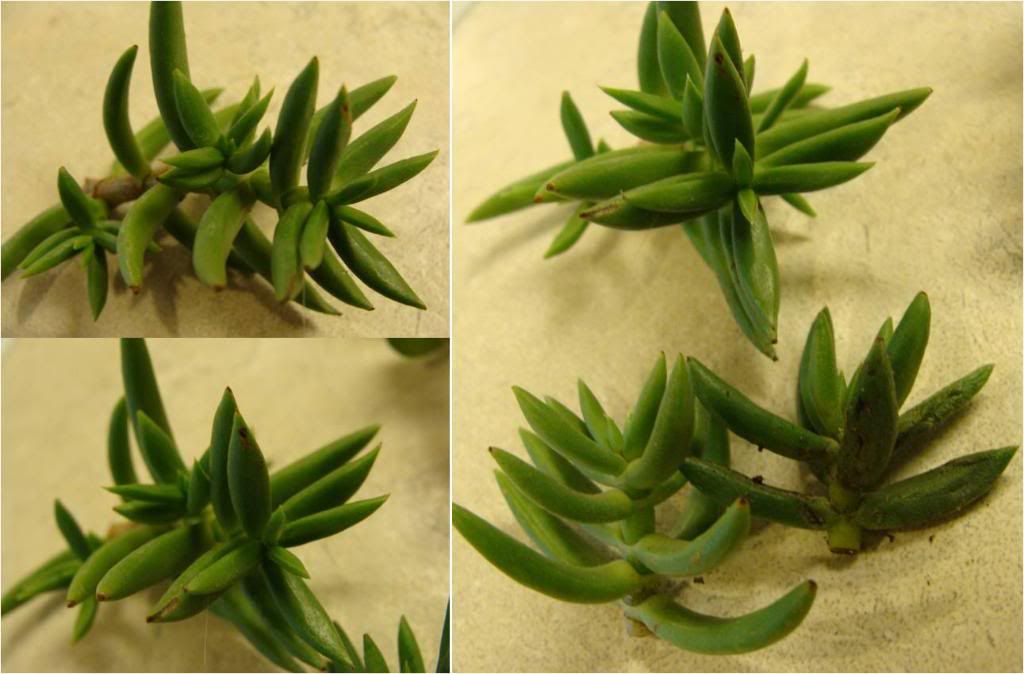 Now, they had two 4" pots of this poor, pitiful little plant that just looks like it's on its last leg. I probably should've left well enough alone, but it tugged at me - I felt like maybe I could possibly bring it back. They offered me a discount on it, so I bought both pots. There was no label (of course), other than to say that it was a succulent. (Duh.) From what remains of it, anyone think they can possibly ID this thing?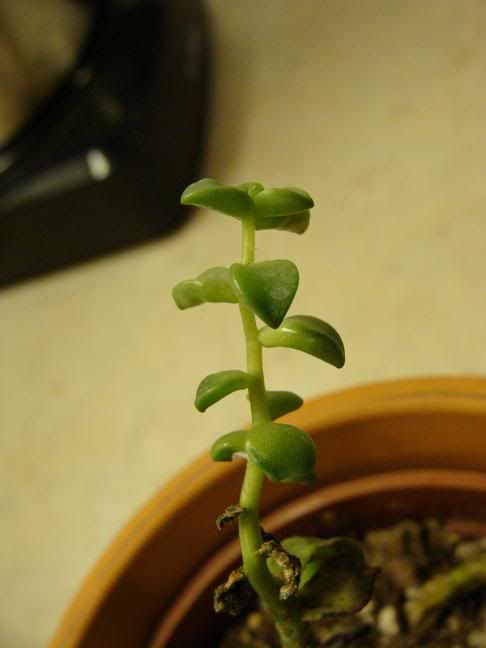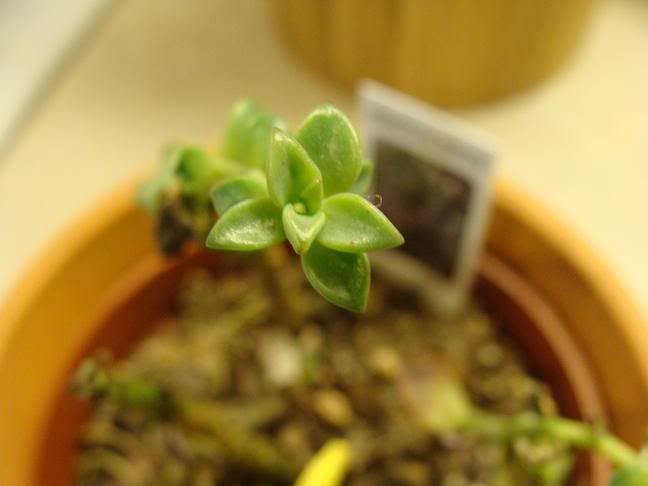 *CG*