Mam. elongata 'Copper King' cristata - on its way out-a?
chaparralgirl
(Sonoran Desert (CA))
December 8, 2011
This is one of my favorites among my cacti. The coloring is just so vibrant. Well, it was vibrant. I want to say maybe a few days before we moved - so, about 2 weeks ago, I think? - I noticed some of it seemed to have dried out. Which, of course, means that portion has died. With the move, things have been so hectic that I haven't really had time (or remembered) to post pics and ask, so maybe at this point it might be too late to do something...?
Here's the Copper King:
Here's the healthy section: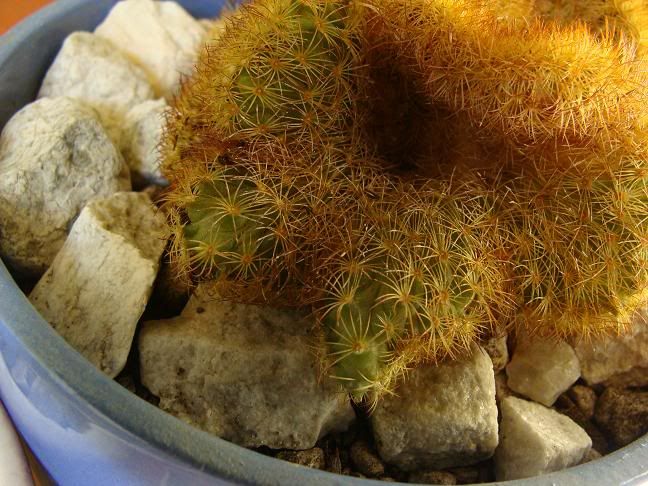 Here's the dead section: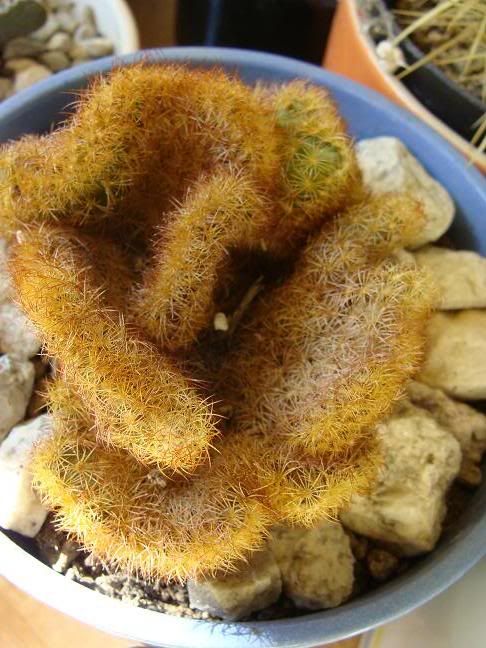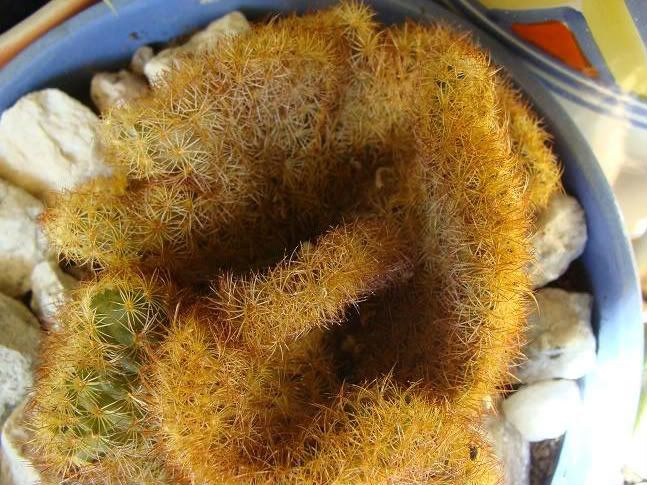 And a view of the soil (in case that helps at all):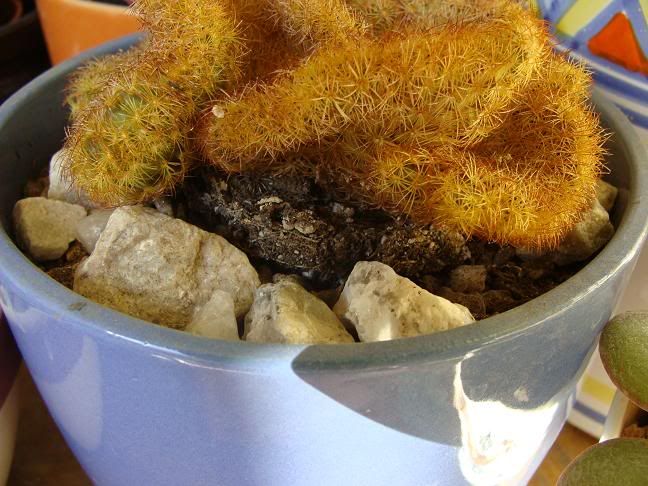 Copper King is supposedly hardy to 32F; it was an inside plant before we moved, but it was inside when I first noticed the dead portion. I rarely water my cacti. But it's in the soil it came in, so that may be a factor.
Any suggestions on what to do? Should I cut off the dead part and repot what's left? It's outside now - should I bring it in? Change the soil? I'd really hate to lose it. It was a lucky find at Wal-Mart and I don't know where or when I'll find another one.
*CG*