Aloe polyphylla...normal?
TT, zone 5b MA
December 13, 2011
Hi -
My A. polyphylla has spent its first month in my lovely garage, hanging with some wrinkly opuntias near a north facing window. I have given it some light waterings once every two weeks or so, thinking it shouldn't dry out completely. Temps in the garage range from 40s to low 50s at this point.
I have noticed the plant shrink down a bit, and show some leaf yellowing and senescence on the lower leaves...does this seem normal, or should I be doing something different with its treatment? My only other options are warmer sunroom with HID lights, and possibly some room at a south facing window (room temps).
Pics...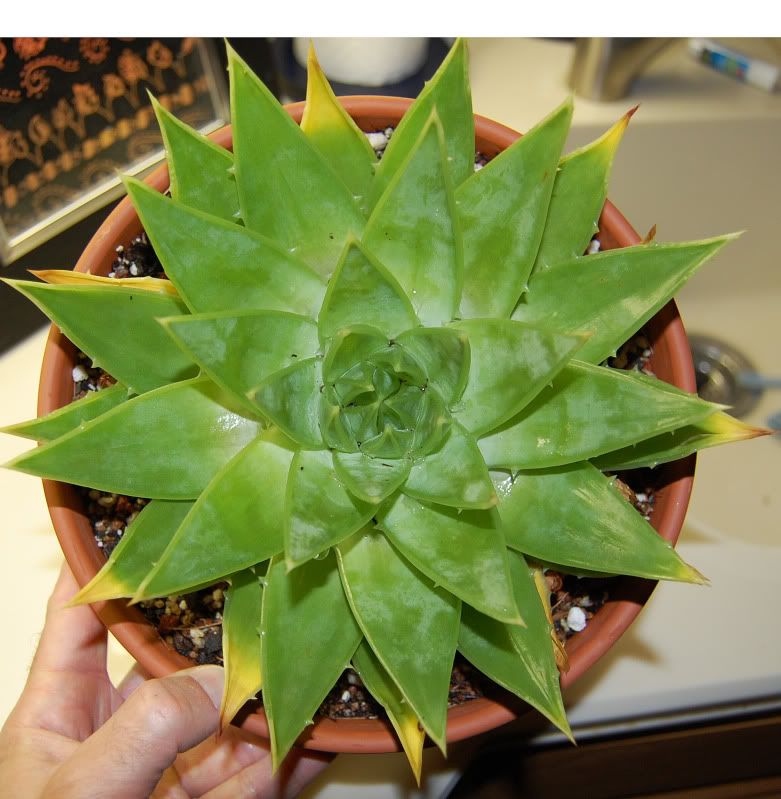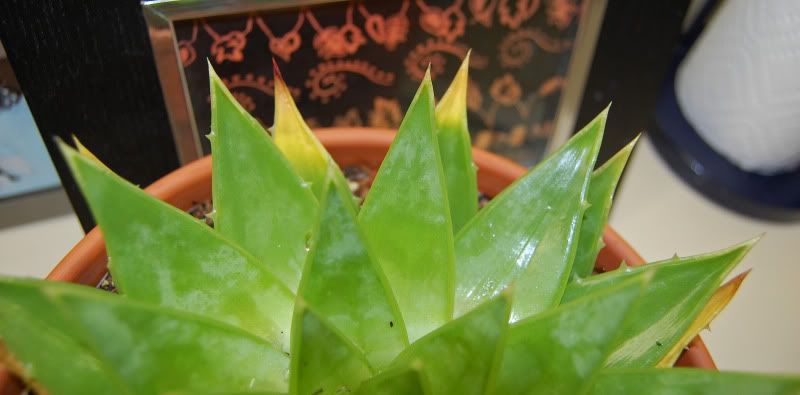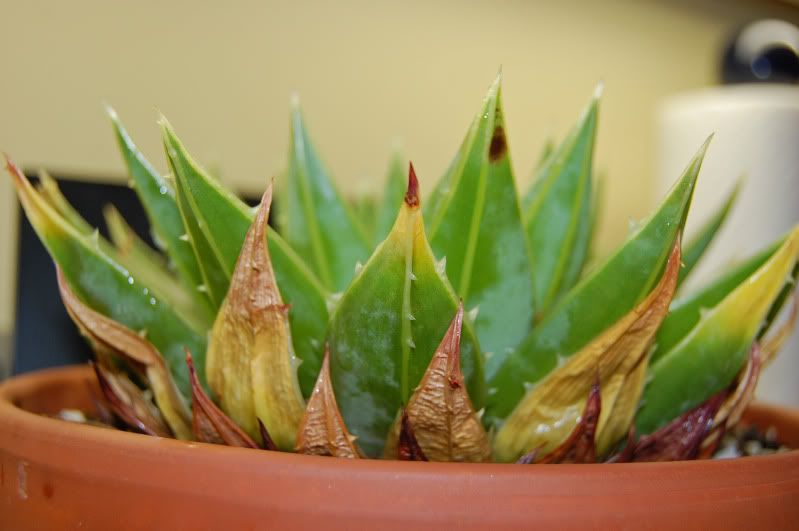 Thanks!
Tom