Crassula ovata ssp. obliqua (re-potted)
greenman28 NorCal 7b/8a
December 18, 2010
Hey, folks!
After seeing Jade Man's (Doug's) all-green plantlets, I had to get myself one of these Jades.
I bought this Jade around mid-Summer, and I should have re-potted as soon as I got it home.
It grew exceptionally well, and quickly, too! But it also became top-heavy, as Jades are wont to do.
Lately, I'd noticed adventitious roots emerging from the hairy nodes, so I decided to re-pot.
Gritty Mix, in case you're wondering ;)
Also, this Jade is mostly green...but a few variegated leaves do grow on the plant.
I omitted the "variegata" descriptor in the title of the Thread.
Anyhow, here are several pics that I hope you'll enjoy.
The day after the Summer Solstice: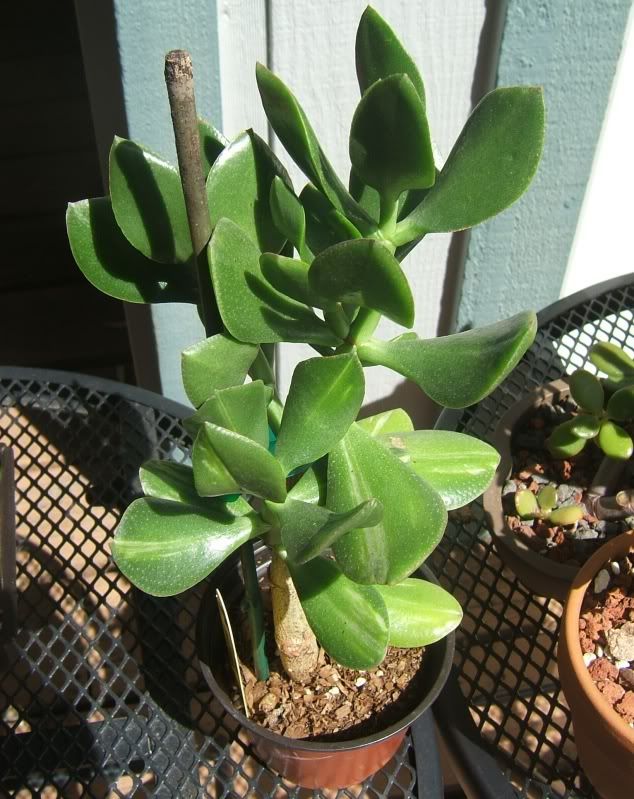 Some of those emerging roots that I was careful to bury just under the new potting mix: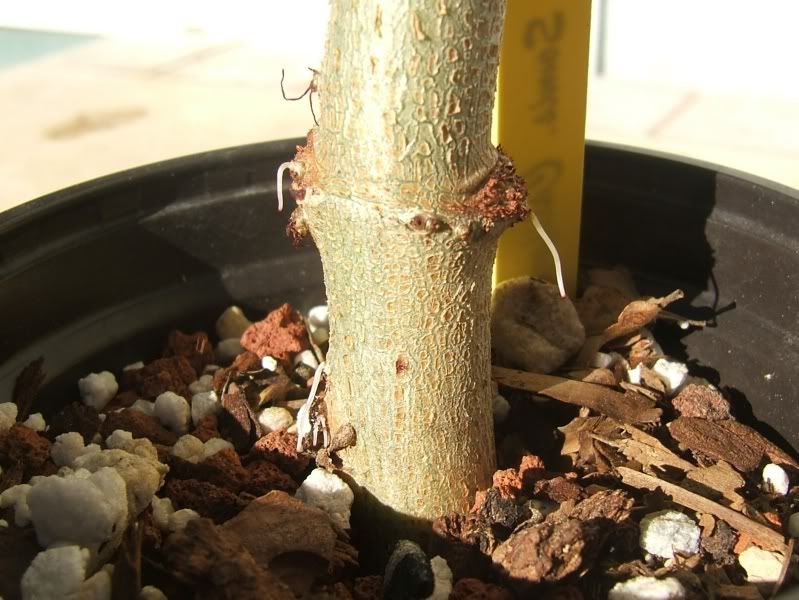 The entire plant, sitting beside its new ceramic pot: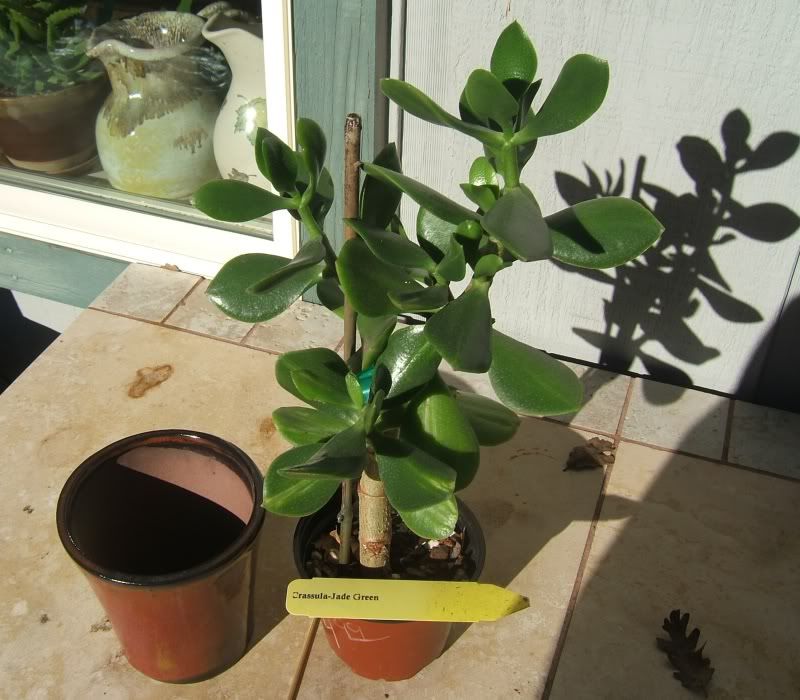 Re-potted, and back on the window-sill with a Silver Dollar Jade (Crassula arborescens) for company:
Josh