St. Patrick's Day - time to plant Potatoes and Peas
sweetannie4u
(midOK_z6b/7a)
March 14, 2013
Every year around the middle of March and as part of my St. Patty's Day celebration, I plant my snow peas and set my potatoes in the ground.
My little Irish-Portuguese Papa ALWAYS did this and taught me to do the same.
Today I am going to drive into town to buy the Red Pontiac seed-spuds and plant out the Snow peas that I already sprouted.
Then a good cover of leaf mulch and water them in.
If I am not totally wiped out after all the weeding and planting the above, I will plant out my onion sets too.
How about you?
Any of you hold to this old Irish tradition?
~ Erin go Bragh ! ~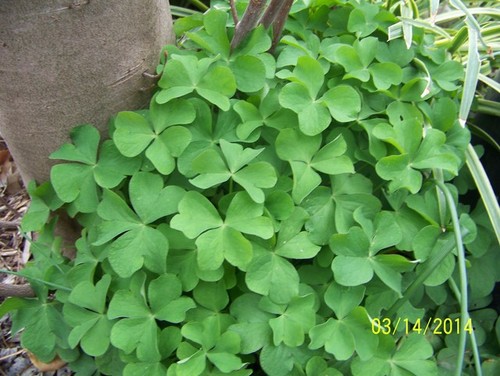 This post was edited by sweetannie4u on Thu, Mar 14, 13 at 8:29