Too Close for Comfort
hanzrobo
(11)
December 16, 2011
I've got my work cut out for me, I'll say that. Out of 200 pots, these are some of the most successful. None of my packets contained more than 100 seeds, lots were 25 or less.
Next time I'll probably ease up, let them breathe.
Titanopsis primosii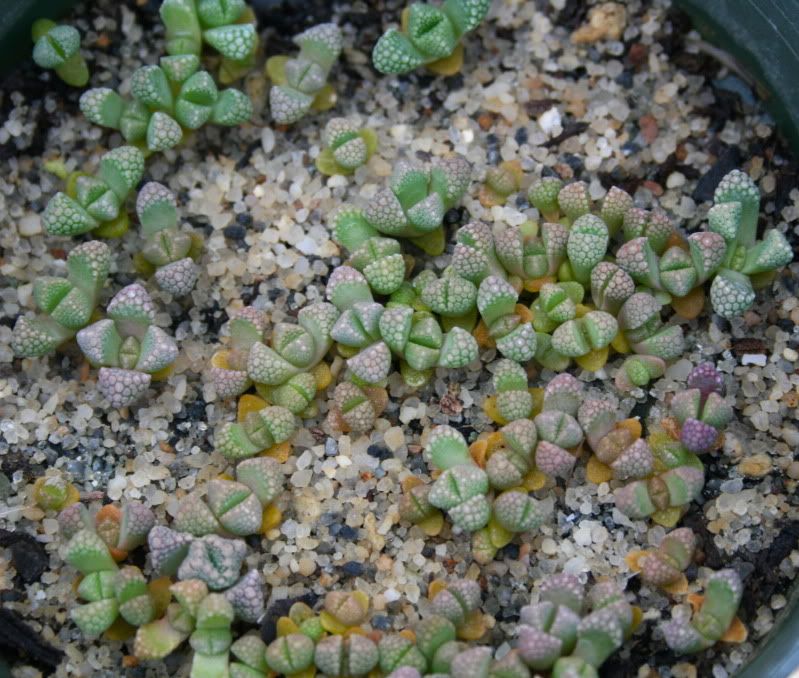 Tanquana prismatica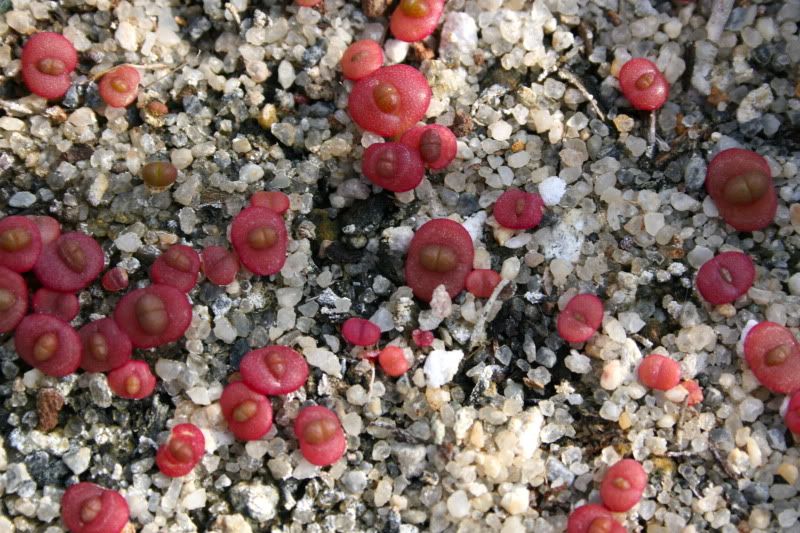 Rhombophyllum dolabriforme (seed from my plant)
Lithops leslei C28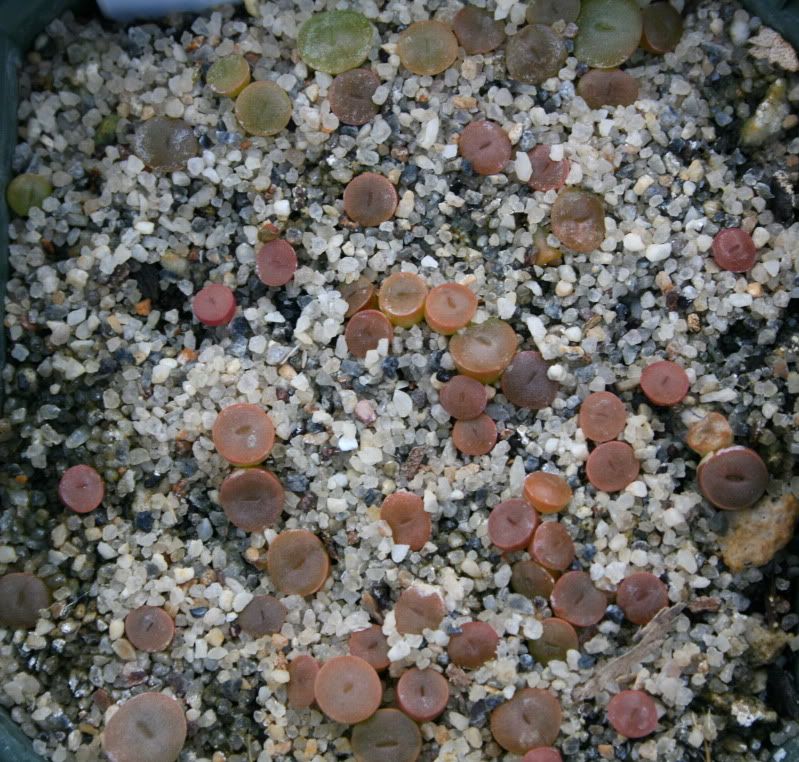 Lithops broomfieldii 'Straussberg'
Jensenobotrya lossowiana
Glottiphyllum pygmaeum (seed from my plant)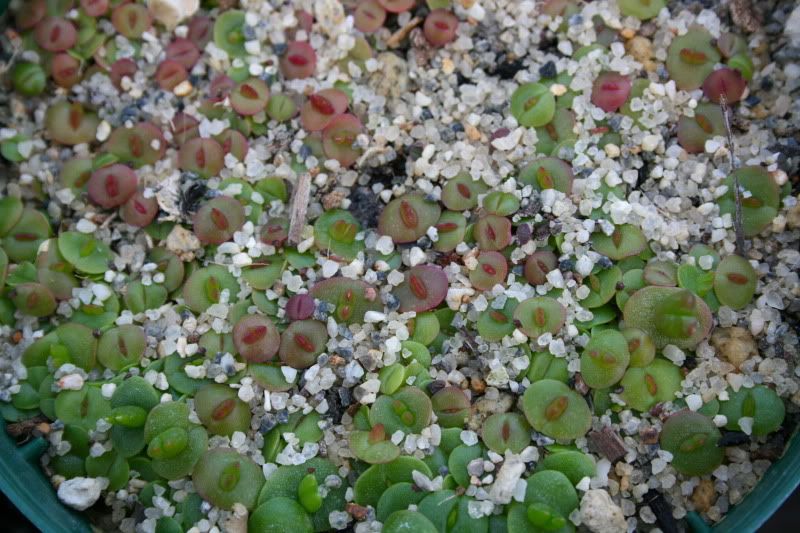 Glottiphyllum nelii (with burnt noses)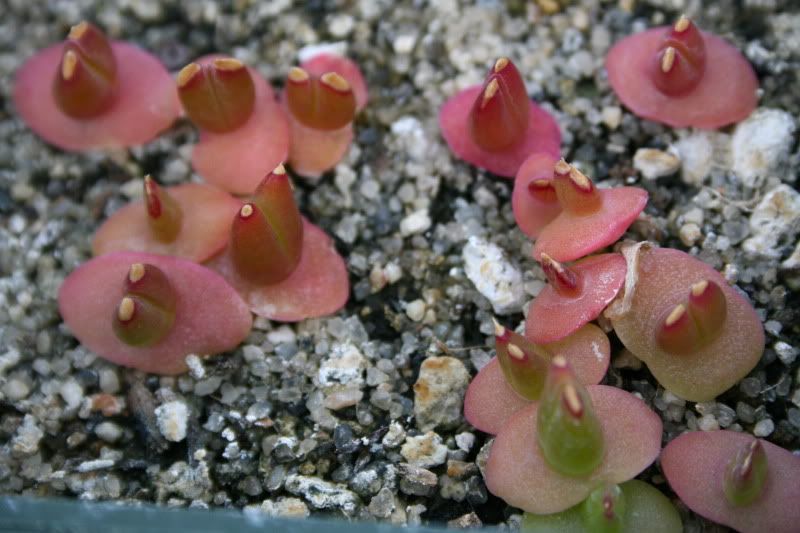 Cheiridopsis peculiaris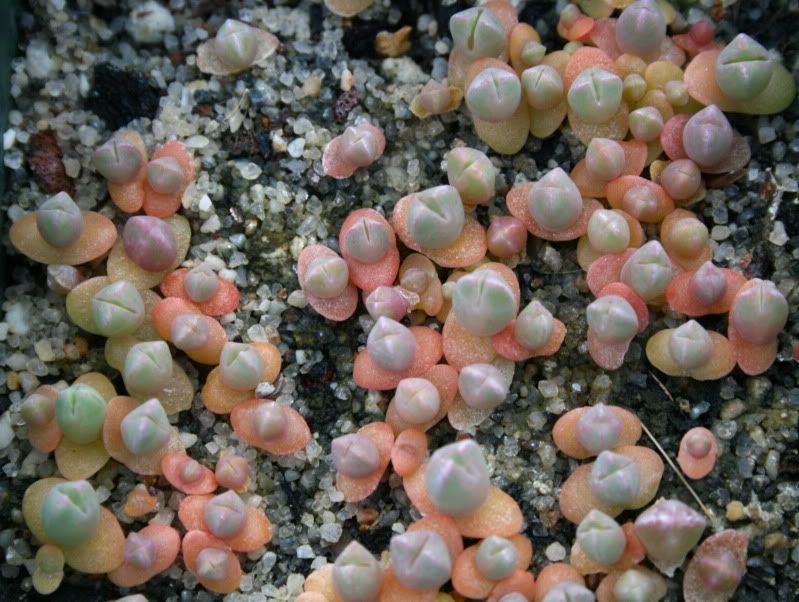 Argyroderma fissum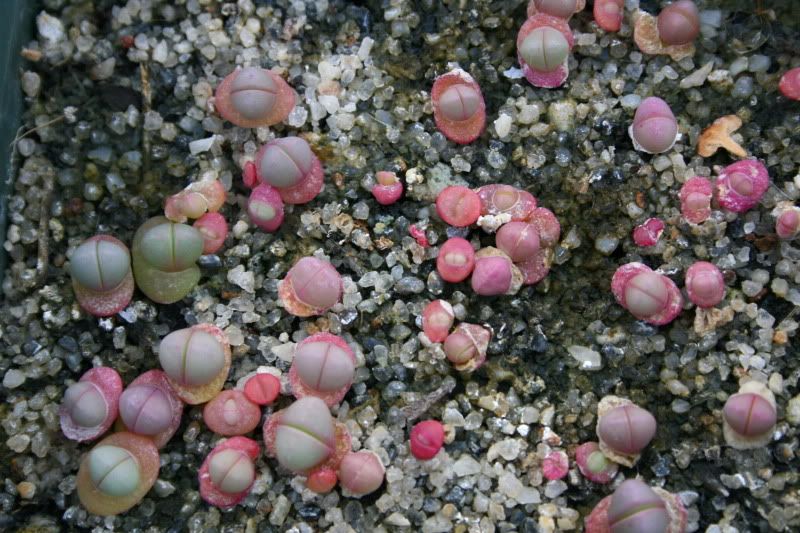 Anacampseros rufescens (seed from my plant, 6 months old)
Aloinopsis orpenii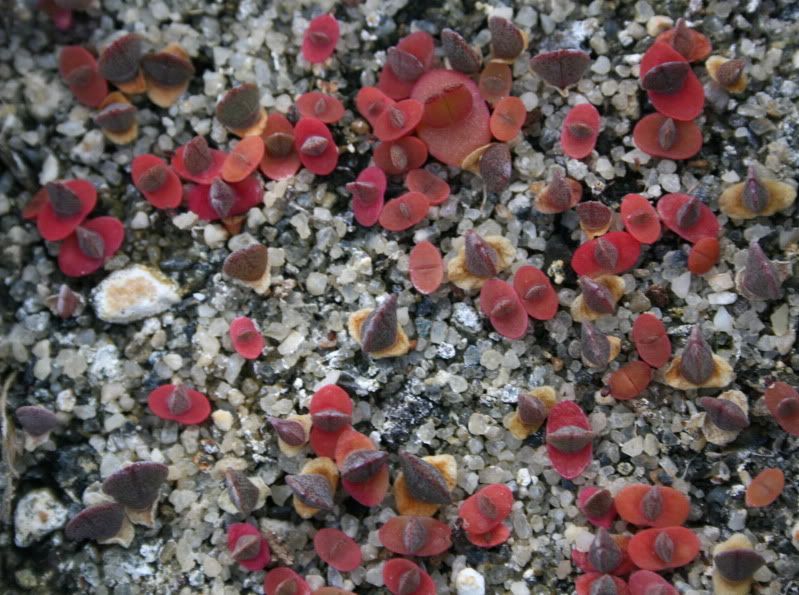 Thanks for stopping by!