landscape ideas
after 10 or so years of planning for an edible landscape, ive finally contracted on a place that will allow it. I dont want to cover the hollow in trees, but was thinking toward land cover at the base of the hill west of the house, then small shrubs, small fruit trees then larger ones.
i would like to try to build a living hedge, bois d'arc is in the area and i was thinking trying that. also a friend built this stone bridge and stone walls, i'm considering building flow over dams in the dry creekbed in the nw corner to make a pond, a footbridge over it and a gazebo type structure and weeping tree on the other side.
Ive raised goats before and will buy a couple does and a billy as well. The southwest structure is a chicken coop i will have 2-3 dozen chickens, the hilltop west of the house has a man made pond in the clearing.
I have a couple dozen fruit trees from leftover from a family farm venture two years ago (sand plums, american plums, persimmons, pecan , a couple mulberry and a weeping mulberry, a chicago fig etc.) and am ordering some paw paws, hardy kiwi next week.
mainly just asking here for design ideas, architectural and agricultural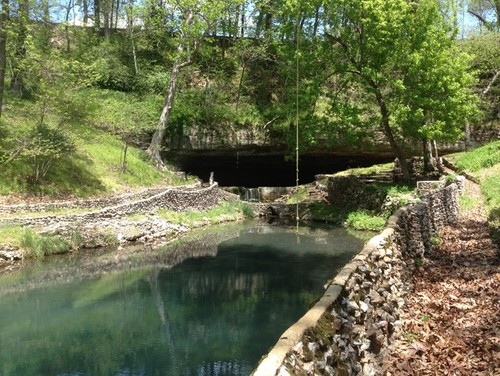 Here is a link that might be useful: 10 acres farm