Your Thoughts on Austrian Pines & Tip Issue
Hello all,
Wanted some feedback on the condition of the 4 year old Austrian Pines I planted over the past few months. I also have a tip die back issue on most of the trees I'm not sure the cause of and some of the trees seem to be changing color from their original darker green to a paler green. I noted a small beetle on two of the trees - see image - that I need to identify as friend or foe.
40 of these trees were planted. All came from Wisconsin to Central California. Here is one of my original posts here. http://forums.gardenweb.com/forums/load/conif/msg041742389978.html
Any thoughts on condition would be greatly appreciated.
Thank you,
Jeff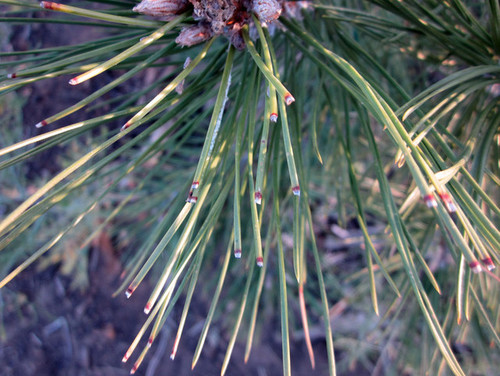 This post was edited by CuddyValley on Sat, Jun 21, 14 at 1:08