Backyard Daylily beds
newyorkrita
(z6b/7a LI NY)
March 21, 2012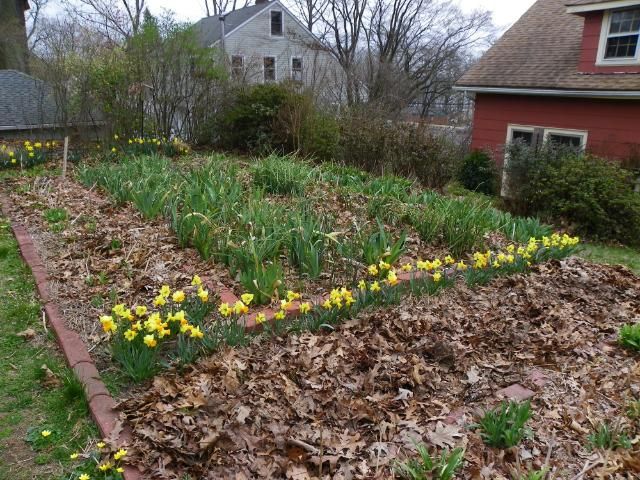 The big bed in the middle of the backyard shows the daylilies starting to grow thru the mulch. The tall bearded Iris are growing in thier middle section, the dutch iris are up and tulips are growing. A row of MARIA daffs are blooming along a pathway thru the bed.
Better to see parts of the bed.
Another view.
Closeup of MARIA daffs.
Tulips in the backyard bed along the edge. Not showing buds yet but they sure are growing well.
Way in the back of that first picture one can see the daffodils blooming in front of the servoceberry shrubs. Two more rows of daffs there are just coming up now. Of course in front of all those daffs are rows of daylilies.
Serviceberry row again.