Advice on Sidewalk Edible Landscape
ferretbee
(5b)
June 24, 2013
Hi All,
I'm working on a project and could use some advice. This sidewalk used to be 8ft wide, but when I had it replaced I made it 4ft with planting beds on either side. The bed between the curb and walk is only 16" wide and 12 to 18 inches deep. In some places there is bedrock at the bottom, other places rocky clay. The bed between the walk and the wall is about 2ft wide and the same depth as the narrow bed. The overall length is about 100ft and the wall tapers from 6ft down to 2ft. The upper end gets full sun, the bottom portion gets some full sun, but more dappled sun due to a large silver maple in the yard above.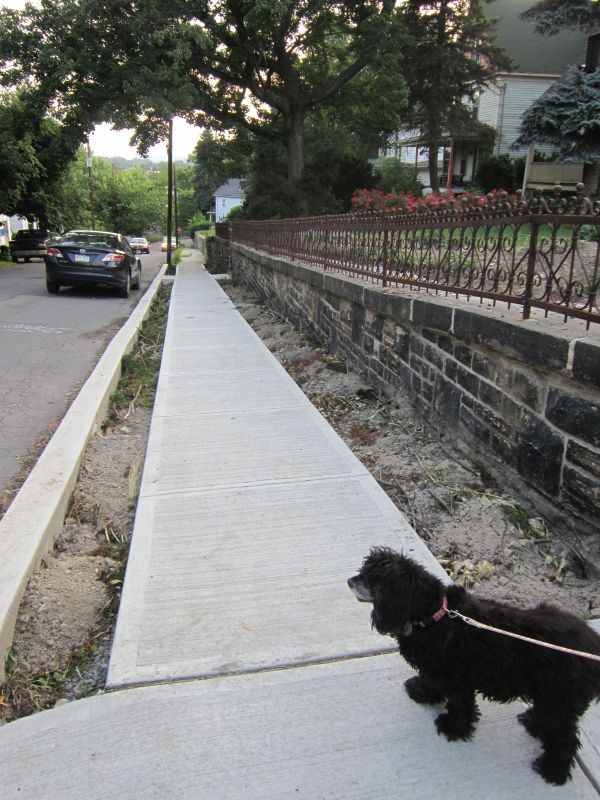 My goal is plant it with fairly low maintenance perennials including some edibles, with a casual, cottage garden look. I don't mind if wildlife or neighbors enjoy the fruit.
My current plan for the wall bed is to train grapes to grow on the fence, some berry shrubs including lowbush blueberry, lingonberry, and possibly gooseberry and/or currant. The main groundcover initially would be white clover, but I'd like to mix in some fragrant herbs, salad burnett, hostas and lilies of the valley. I'd also like to mix in a variety of flowering bulbs.
I'm less certain what to do with the curb side bed. Originally, I wanted to have some hazelnut and cornelian cherry dogwoods, but I believe the bed is too small even for dwarf trees. I plan on using white clover for groundcover, and possibly punctuate at the ends and a couple places in between with small berry shrub and under plantings, or maybe just some hostas.
Despite good clay content, we tend to have acidic soil here. Azaleas, Yew, Rhododendrons, Hostas, Forsythia, Black-Capped Raspberries, and Lillies of the valley are the survivors in the yard. These plants were quite old when we moved in around 1977, and are common in the neighborhood.
I'm filling beds kind of HugelKulture style, layering in logs and other yard litter, cardboard, soil and other amendments. I have some experience with this and it seems to work well. The wall bed looks like it will get plenty of moisture, but I think the curb bed will be drier.
I'm looking for suggestions on the varieties of berry shrubs that might work well, or any other suggestions on how to best make use of this space.
Here's the small bed on the other side of the driveway entrance I planted last week. It's a lowbush blueberry, some hostas, lillies of the valley, some annual flowers, and clover just starting to sprout.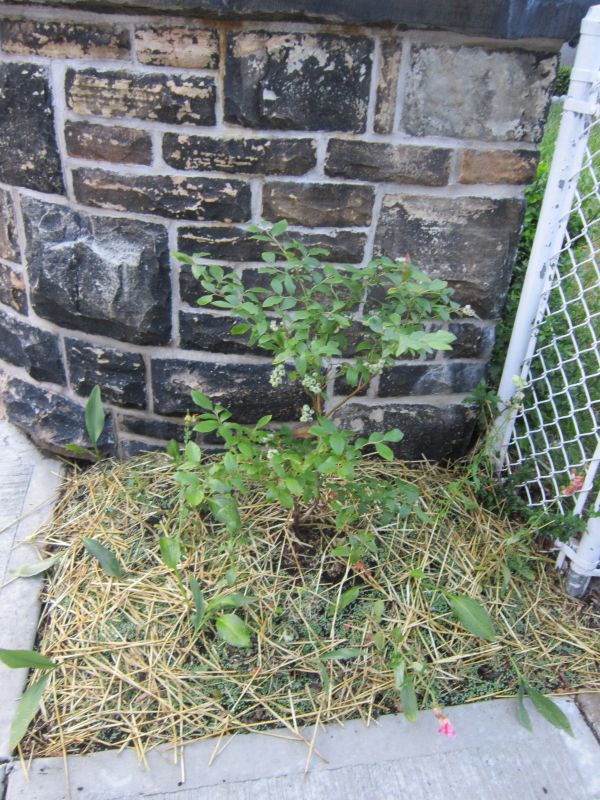 Here's a view of the wall bed further down where the wall is much taller: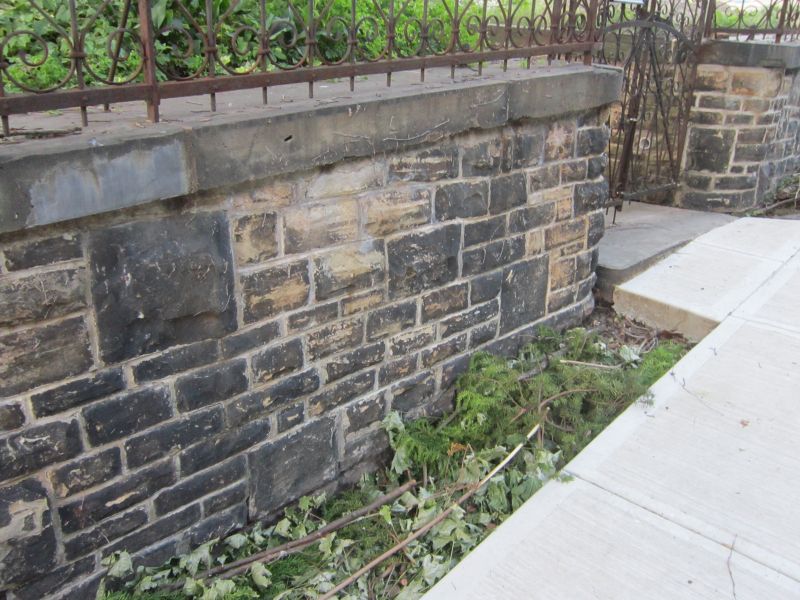 Thanks in advance,