Is this a grapevine?
Earlier today, I discovered several huge mulberry bushes (trees, really) along a border in the parking lot behind my house. Upon further inspection, I found what I thought might also be a grapevine. The leaves look very similar to a grape plant that my daugher chose earlier this year. Now, I just might be crazy and reaching really far on this grape thing, but given that there are mulberry bushes there, I thought it might not be too far fetched to believe that these are grapes. The twiny twigs seemed like a dead give-away to me, let alone the little clusters of what appear to be grapes... Anyone have any idea?
Leaf with some curly cues.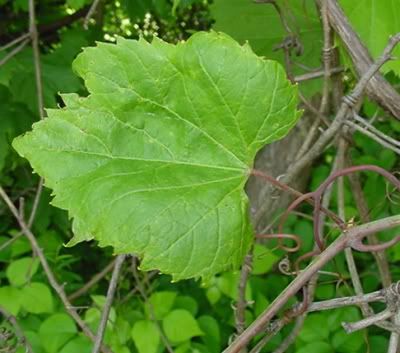 Grape Cluster?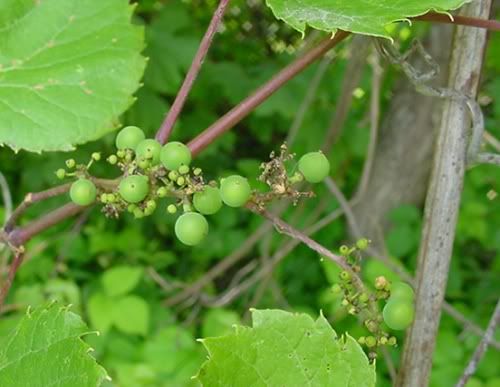 Thanks for any help!
Meagan