First Bloom of the Season
dementieva
(Zone 9 - Houston)
March 20, 2012
Our first bloom of the season opened today, and I have scapes on several others.
This is DOUBLE DOWN from the Breedens, who are local hybridizers near Houston. It partially doubled this time (it almost blends into the petal on the bottom left), but I expect more doubling in the future.
On the first photo, there is a mosquito on the bloom, and in the second, I caught it in flight! I had to take the pictures in the dark before work, but I think they turned out pretty well with the flash.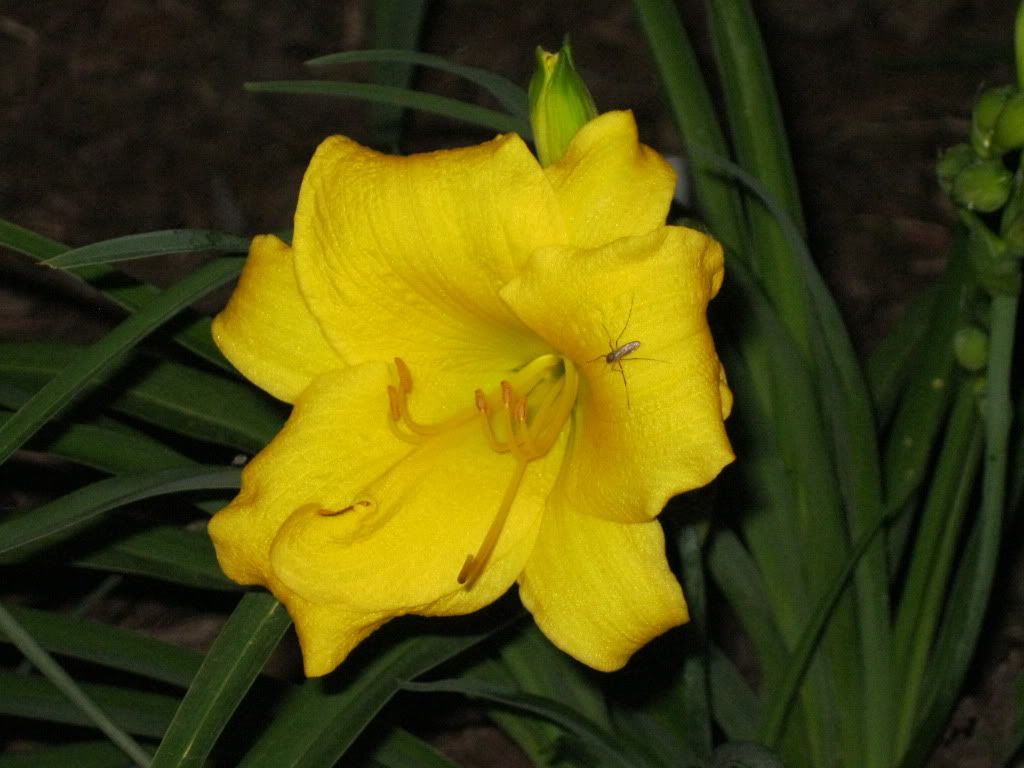 Nate