Spring is Flirting With Us - Pics
organic_kitten
(8)
March 20, 2013
the yo-yo weather with it beautiful springlike days followed by wintry chill is not keeping the blooms away entirely. No daylilies yet, but tulips and daffs.
the tree is about as pretty as it will be ths year: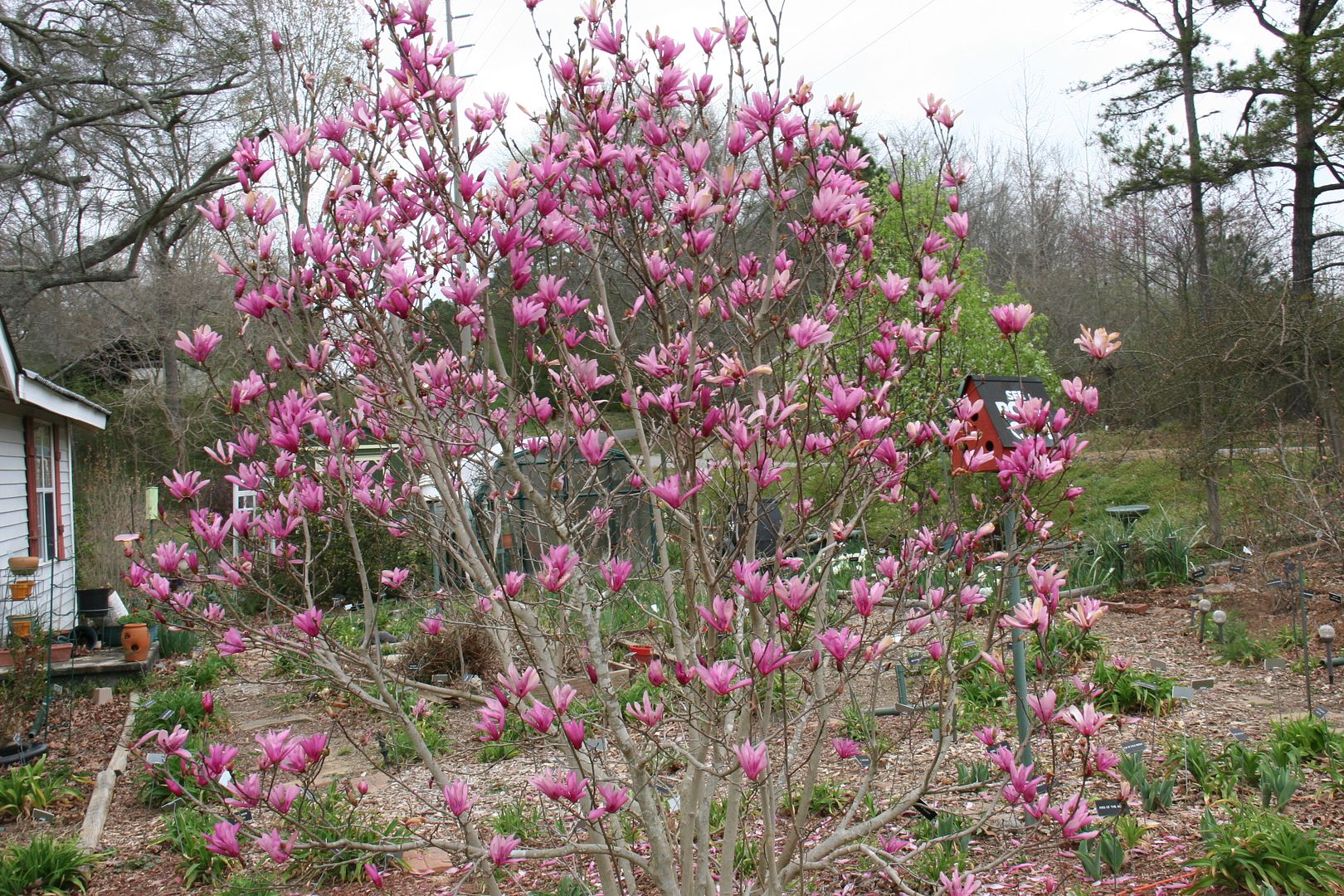 Lots of tulips and daffs have been blooming:
These are DHs favorites:

These have been pretty:
Remember the "come-back" tulips? this is their 3rd year to bloom. (mama cat is in front of them)
These are alongside the greenhouse (poor light)
closer picture a couple days ago:

And the pansies have been beautiful all winter:
The Mount Hood daffs are favorites of mine:
I love how they go from yellow cups to solid white.
Too many pics, I know. I'm going to close with the view of the main tulip bed (which is also the zinna bed):
See, spring Is coming.
kay