spruce rescue
Here are a couple of Picea pungens 'Mile Up '92' which were grafted in spring of '09.
They spent the first winter ('09/'10) in large pots, and have been in the ground for the past two winters ('10/'11, and '11/'12).
This first one is in a raised bed with good drainage, and is doing great.
Picea pungens 'Mile Up '92'
This second one is directly in the ground, which is compacted clay.
Many of my conifers do just fine in this situation, although I'm speculating that some dwarfs might have a difficult time getting established there.
As you can see, it's starting to brown, and only a handful of buds are showing new growth this year.
Picea pungens 'Mile Up '92'
Minimal new growth so far this year.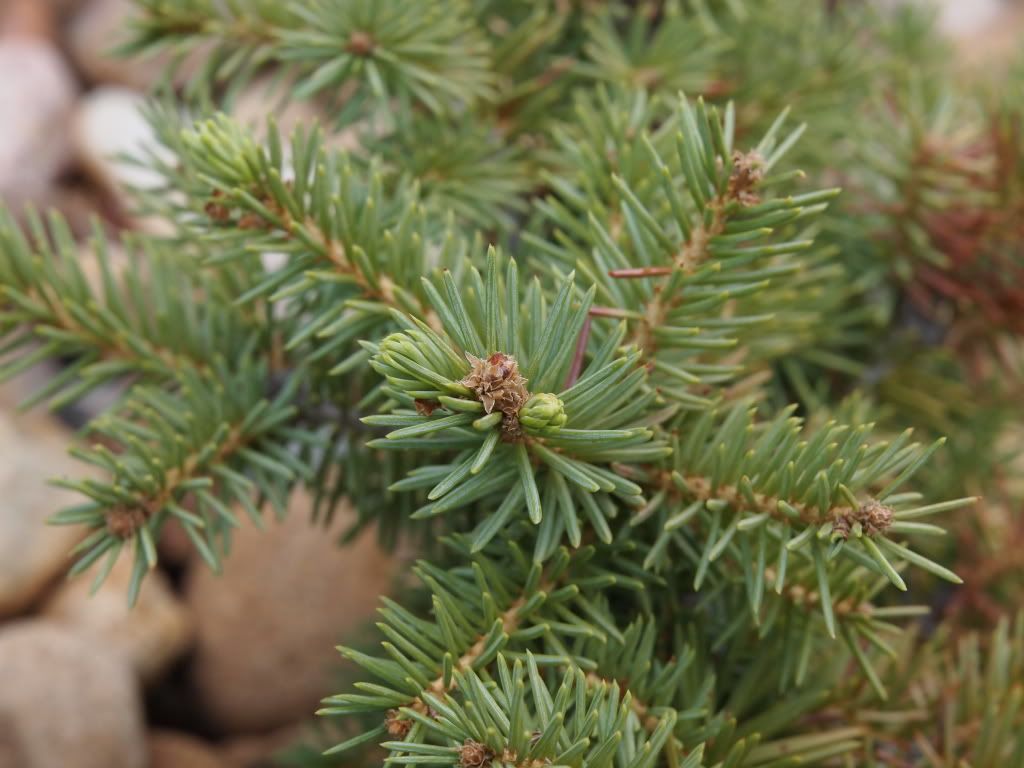 Browning needles.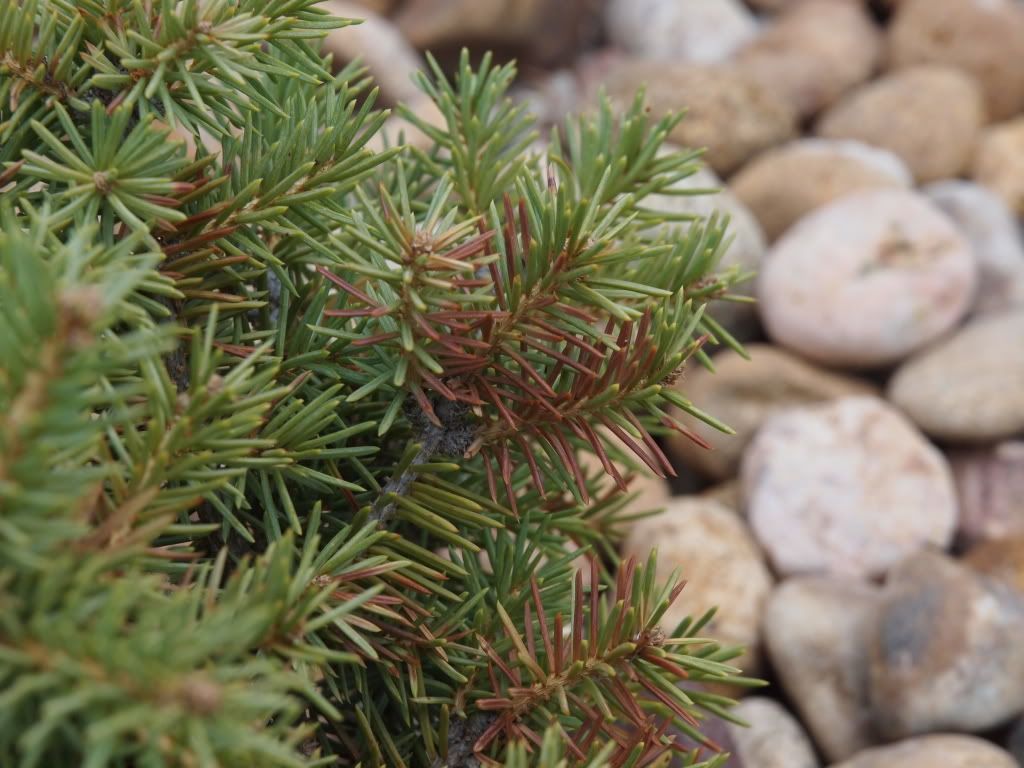 So, I'm going to try and rehabilitate this tree by putting it back in a pot for a while. Here's it's new home.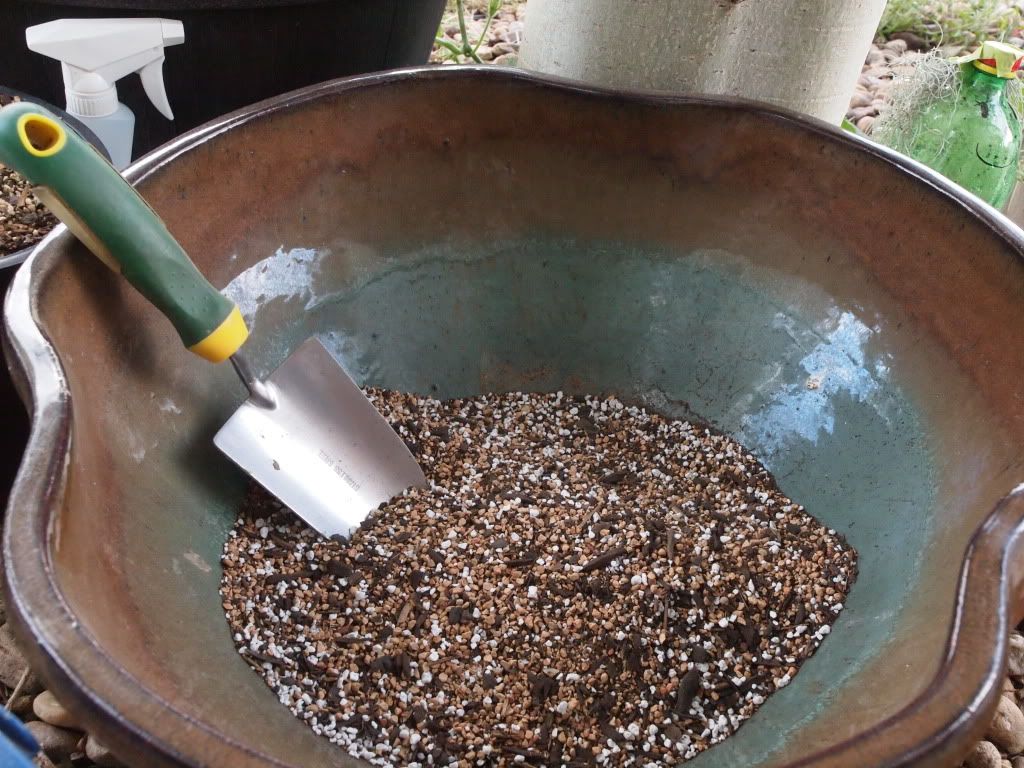 A mix of potting soil, bark fines, perlite, and turface.
The rootball.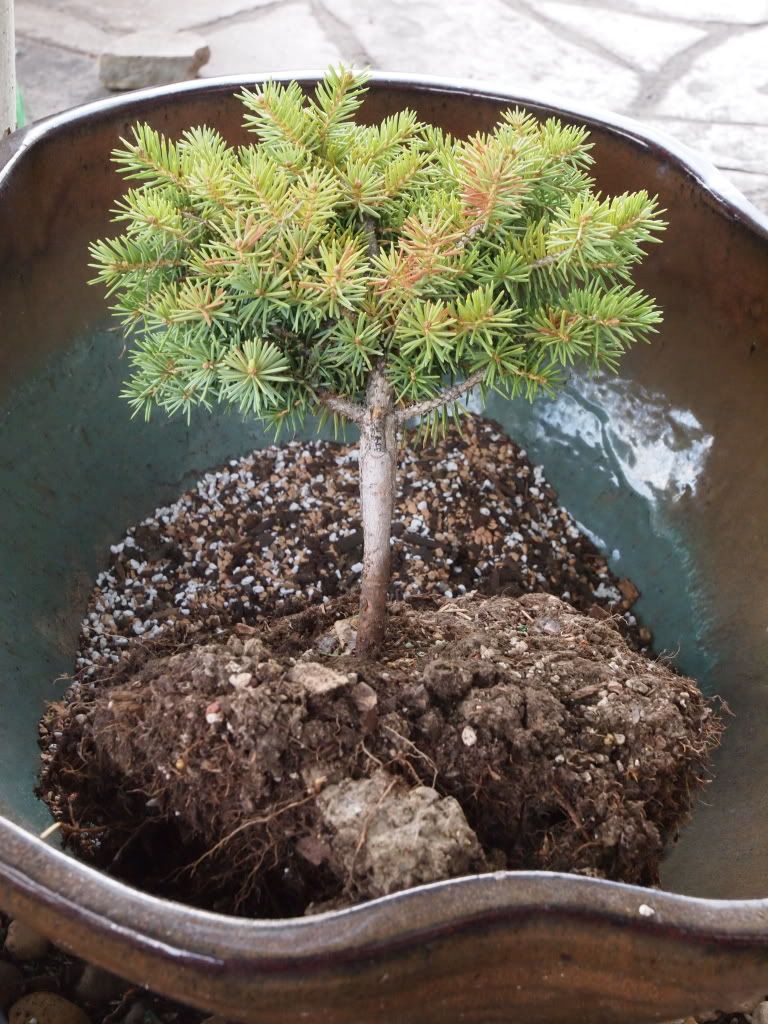 A chunk of native clay soil came along for the ride. Great for holding moisture, but turns into a brick if allowed to dry out.
Mulched with shredded bark, and now under an aspen tree. Dappled shade in the morning, full shade for the remainder of the day.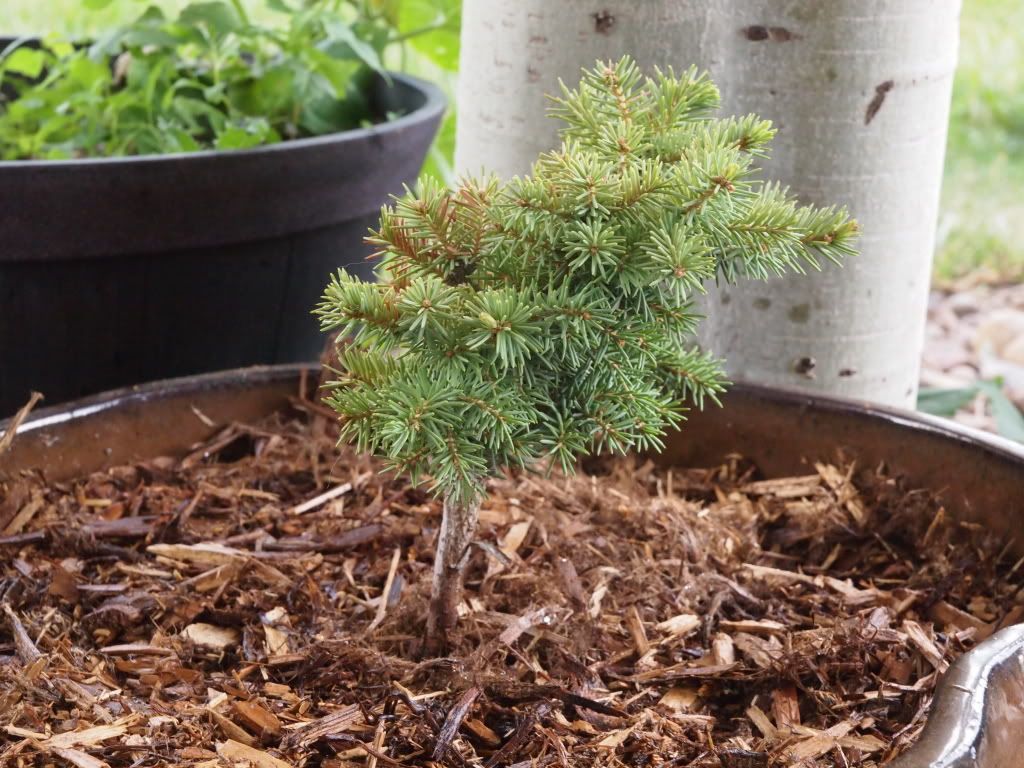 Will this tree survive?
Also, am I giving it enough sun now?
Thanks.