Ready to plant! 'Before' pics
greenhaven
(SW MI z6)
June 15, 2012
My top soil came last night so I can finish grading and get my plants in the ground! Yay!
Ready and waiting: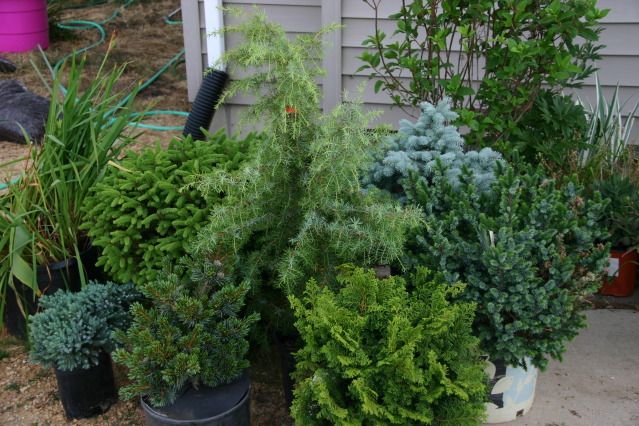 Here you can see where I pushed the bedline way out after realizing the first was, obviously, much too small. ;o) The conifer is a straight species P. strobus. It will allow possibilities for full shade, morning sun, afternoon sun and full sun.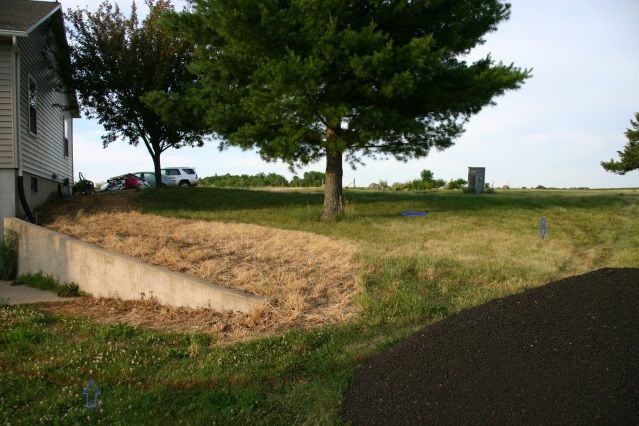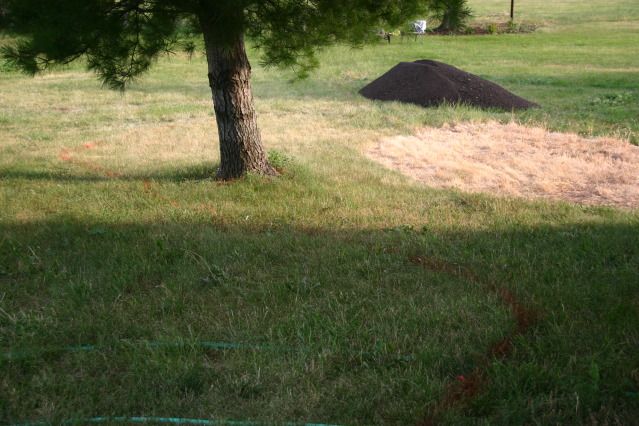 A wide view of my first planting area: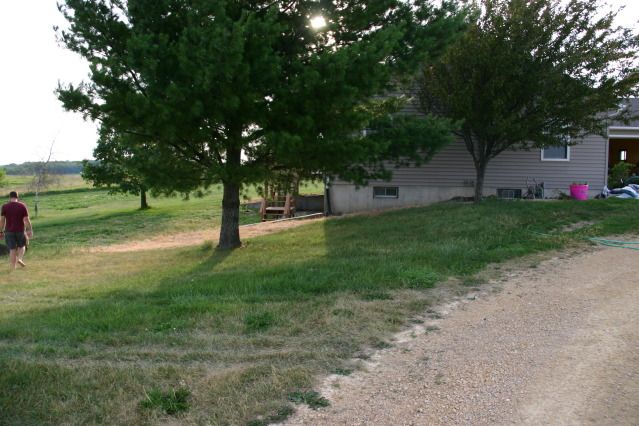 A brief look at the second area I have sprayed out, but undecided as to how I will plant it yet: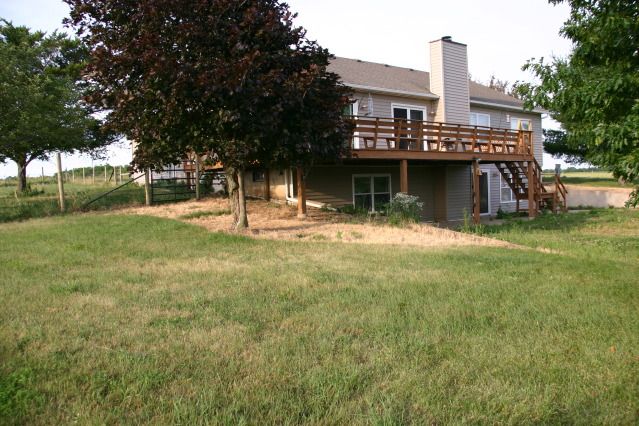 For funsies: mah man and mah dog!