HAVE: Spring Green Elephant Plant Swap, Sat, Mar 2, 10-noon
greenelephant
(Woodinville WA)
January 24, 2013
You are invited to the Spring Green Elephant Plant Swap
Please forward the invitation; it's a public event.
Saturday March 2, 2013, 10:00 AM to Noon
Church of the Holy Cross
11526 162nd Ave NE
Redmond, WA 98052
The theme is Bareroot Bonanza!
It may still feel wintry, but spring is on the way. March is an excellent month to divide and move dormant plants. Annual seeds can be traded for spring planting. It�s time to dream big for the coming summer.
Rain or shine, Puget Sound gardeners gather to share and exchange plants and knowledge with all. The Green Elephant Plant Swap is hosted in North Redmond, WA, at the Episcopal Church of the Holy Cross; The site offers parking, covered areas, indoor facilities, kitchen, memorial garden, grass labyrinth and playground. It is five minutes from I-405 and I-520.
Contact: Jim Eichner, cell phone: 425-223-7249
How it works: No sales, just exchanges and freebies, please.
Tailgating Encouraged. The format for the trade is like a tailgate party. Traders exchange expert gardening information as well as plant materials. In two hours all the deals are sealed. We have plenty of new parking.
Free Stuff. Many gardeners generously share plants from the abundance of their gardens�An excellent way to begin your garden. Also an excellent way to thin out that giant patch of shasta daisies, etc. There is always a pile of plants free for the sharing at the swap.
What if I have nothing to trade? Cookies and chocolate work like money at the Green Elephant!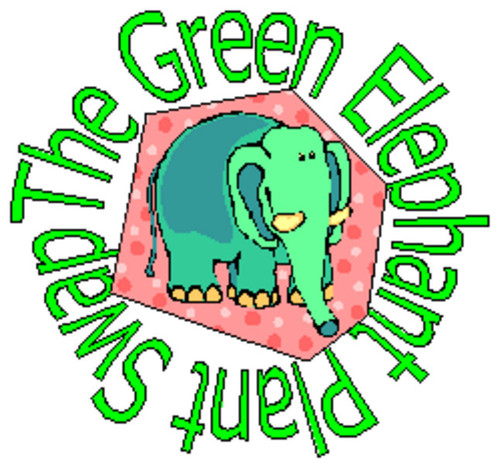 Here is a link that might be useful: The Green Elephant Plant Swap