Todays Pictures of the Garden
newyorkrita
(z6b/7a LI NY)
April 8, 2011
It cloudy and feels damp from all the rain we had. Don't know were all the warmer weather that they say is coming has gotten too.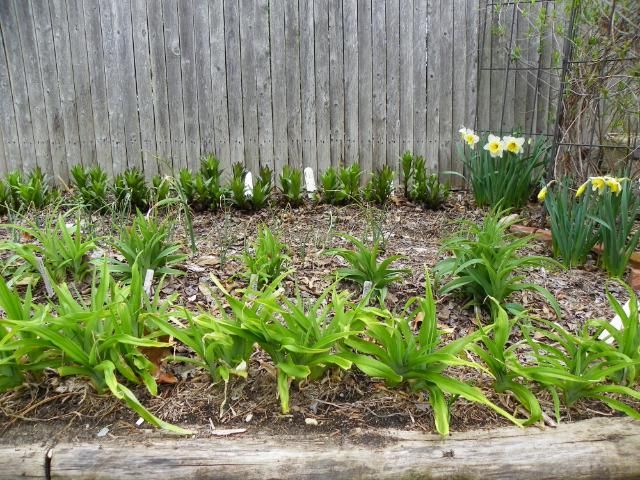 My row of Red Alert Lilies is coming up nicely in back of a section of daylilies in front.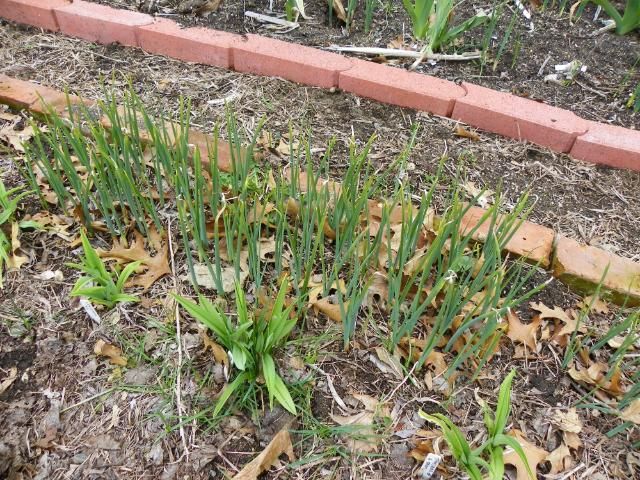 My Dutch Iris, or at least some of them. Daylilies in front of them. They are not even near blooming.
At least the Forcythia is blooming.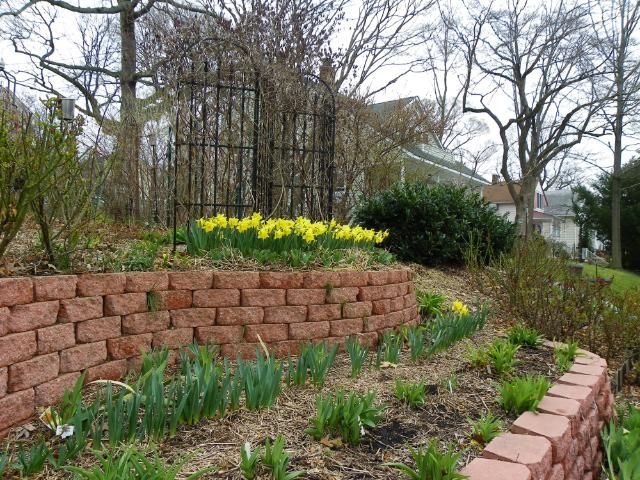 Front yard color.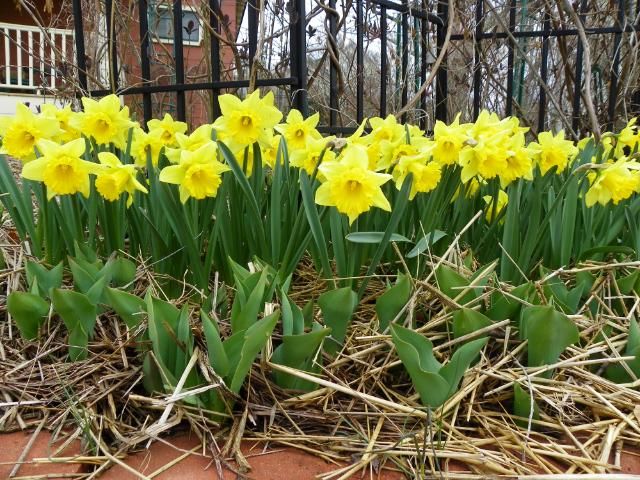 Going to be lots of tulip bloom when the daffs are done.
Tulips in front of the frontside daylily garden too.
And the Maria Daffs.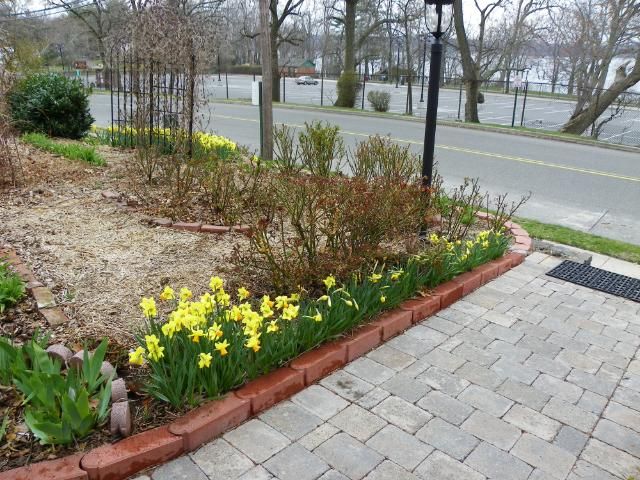 Blooming all along the walkway.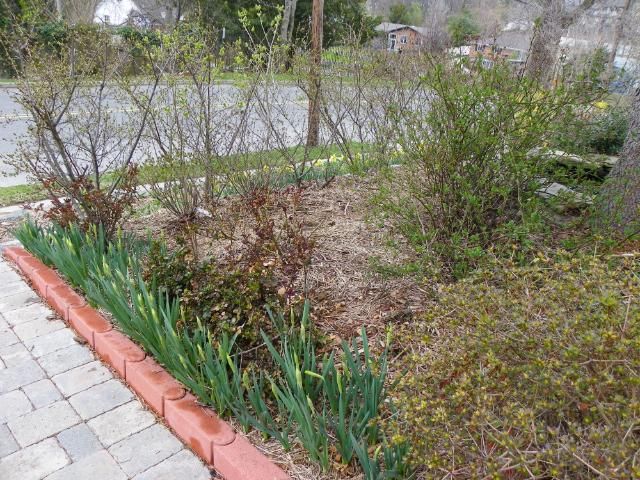 But the other side is not blooming.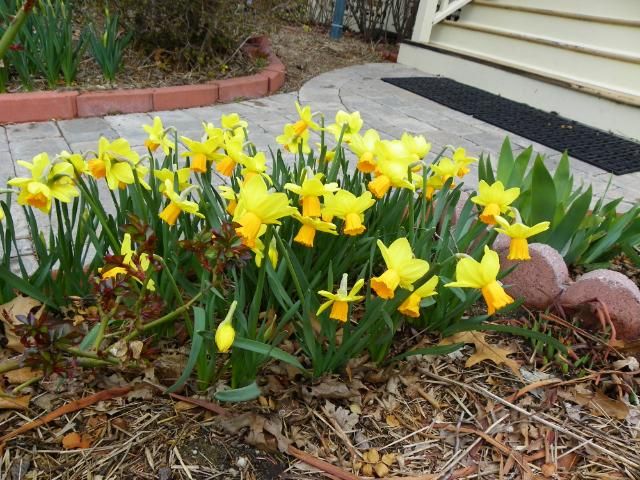 I love the color on these.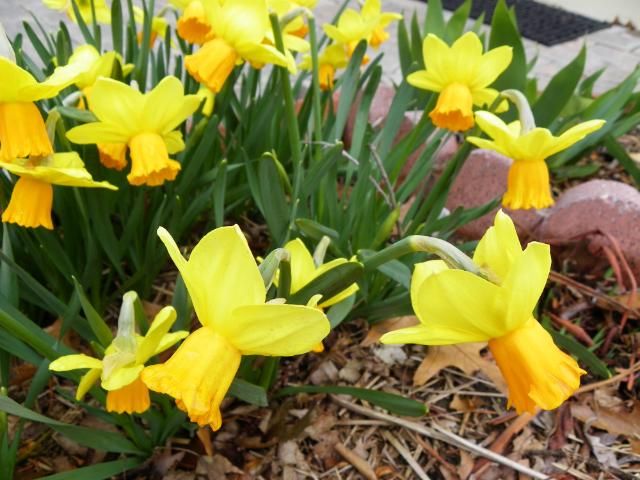 Closeup.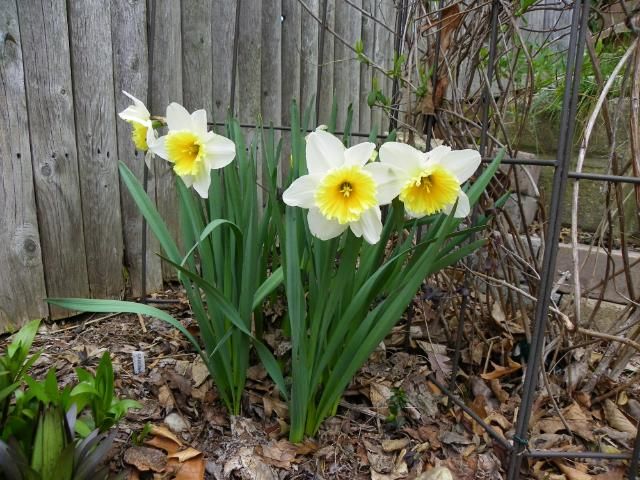 Daffs around the garden.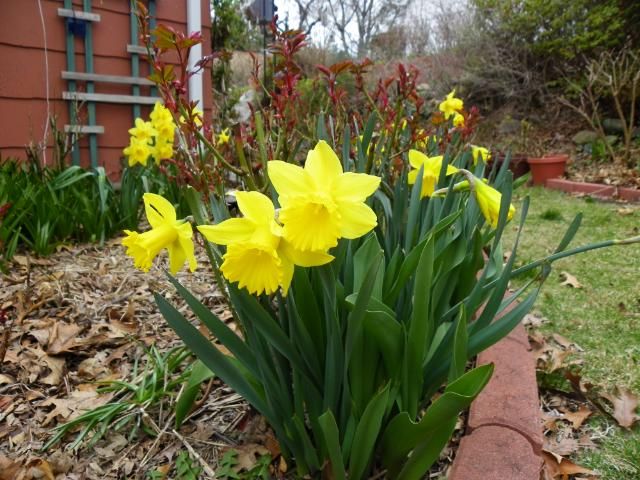 Daffs by the house.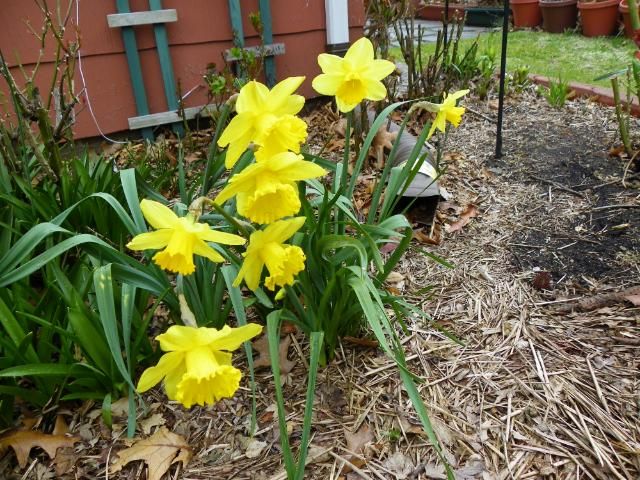 More Daffs by the house.
Daffs in the backyard by the daylily plateau.
And a closeup.