have: white lily for trade or sase
greenbean951
(Z7: DE-19904)
March 18, 2007
I have a white lily, not sure what kind, but I haven't divided it in 3 years, so now it is HUGE, it is going to take at least 2 people to lift it out of the pond, and so I'm going to undertake the task of dividing it.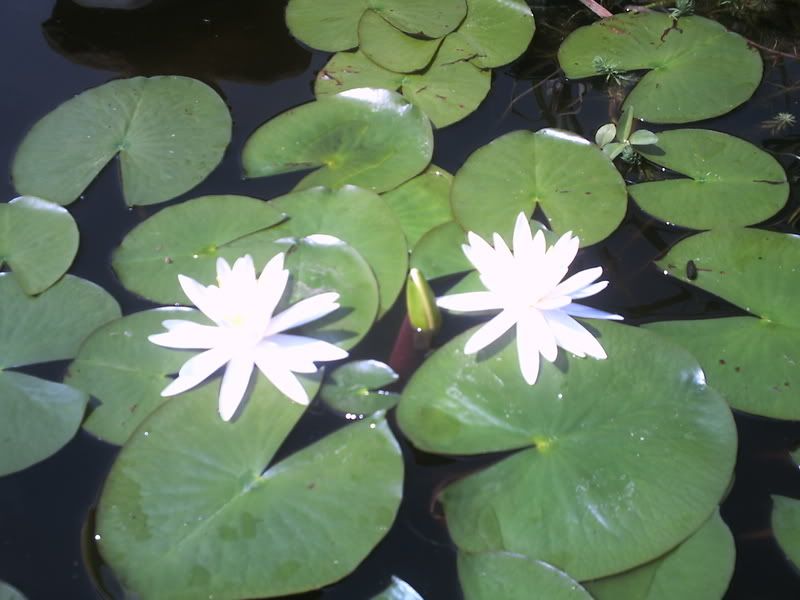 It puts out TONS of big flowers, and big leaves, some got up to 10 inches last summer. It has started putting up leaves already, so I thought I would do this before it got out of control again. I just want it to go to good homes, but I would love to trade as well. I will be doing this next weekend, so let me know ahead of time if you want in on it.
Also, I have another unnamed white lily, that desperately needs dividing, but it has smaller (up to 4 INCH) leaves and smaller white flowers. If anyone is interested I will divide that one in the same weekend.