Hobbiton conifers of the week, June 25th
firefightergardener
(7/8)
June 26, 2012
This week's addition will be called 'A visit to Dragonfly Farms' which is a very cool Maw/Paw nursery in Kingston, Washington. The owner is Heidi Kastor, a gem of a lady who's more interested in cool plants then massive profits. The prices are very fair, the atmosphere is warm and the inventory is both rare and enormous. There are literally 1,200 or so cultivars of conifers available in sizes from 3" pots to 30 gallon monsters. A collector who lives or visits the Pacific Northwest without visiting this nursery is really only denying themselves a great treasure trove of plants. Except for the first plant(abies koreana), all of the following were purchased from Dragonfly Farms:
Abies koreana [Fincham Seedling]. A seedling that Bob selected from offspring of Abies koreana 'Gelbbunt'. STRONG variegation that doesn't burn in 1/2 days sun.
Closer view.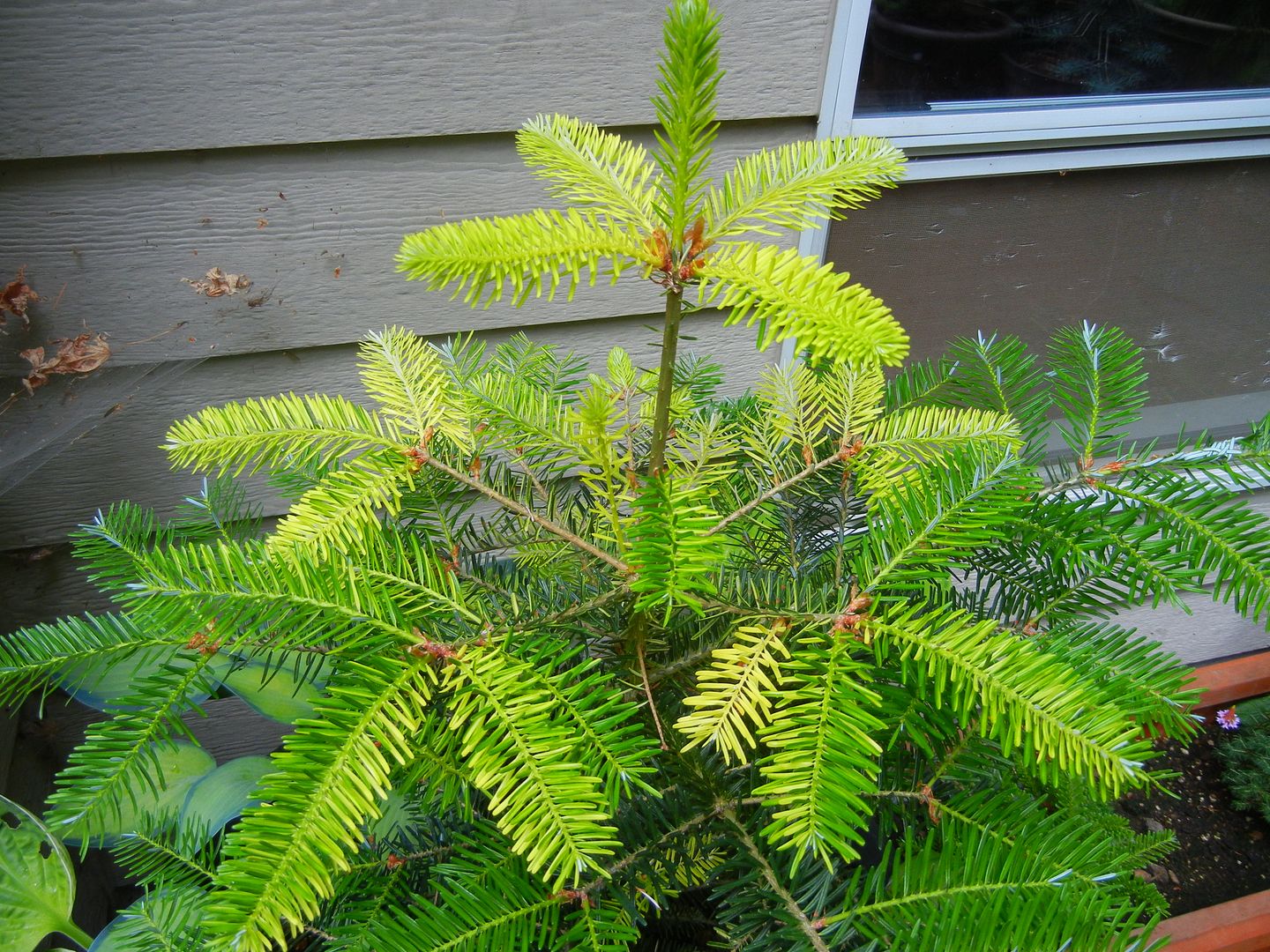 Abies amabilis 'Compacta'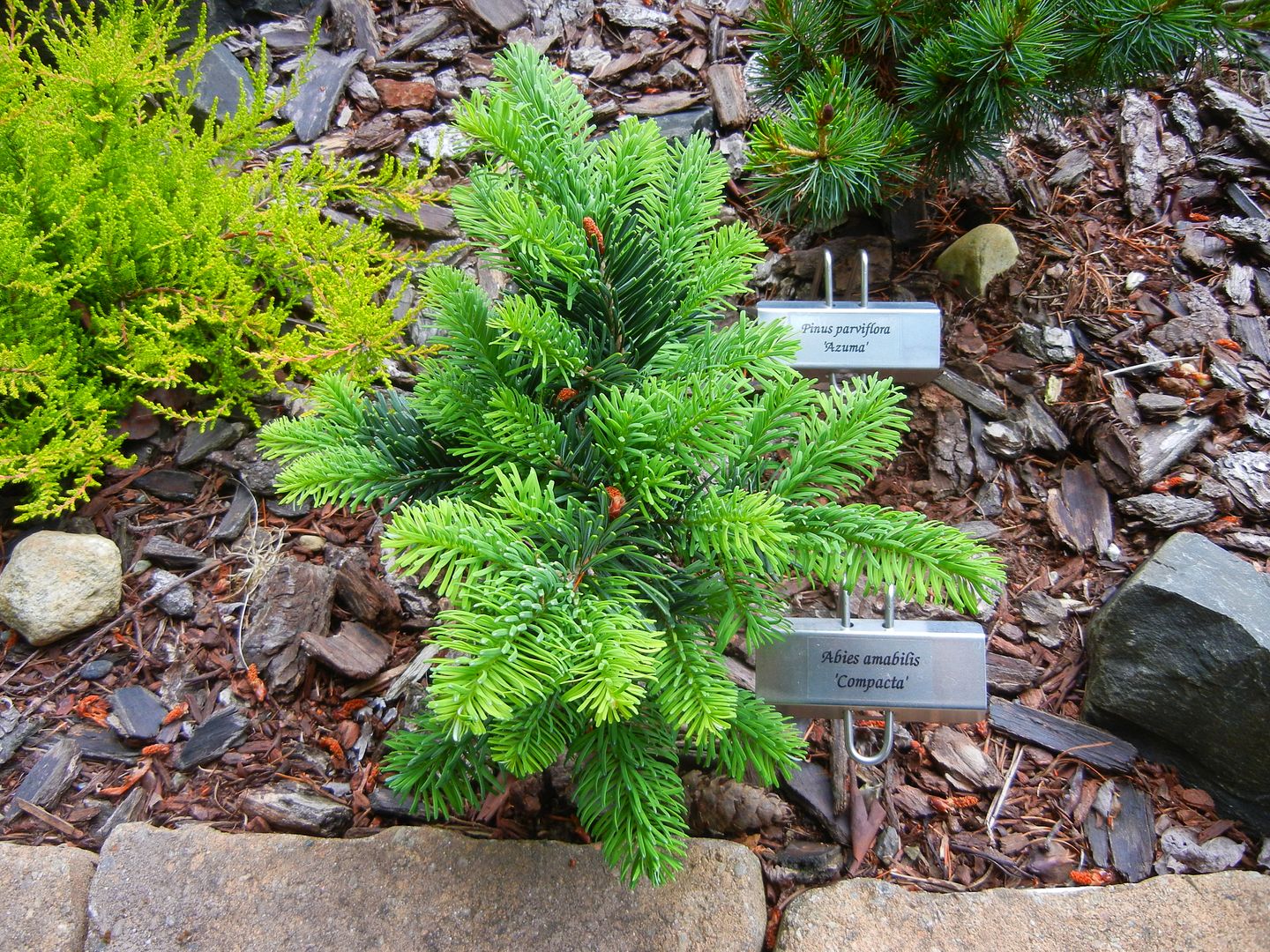 Picea omorika 'T.C. Weeping'
Abies balsamea 'Jamy' VERY small.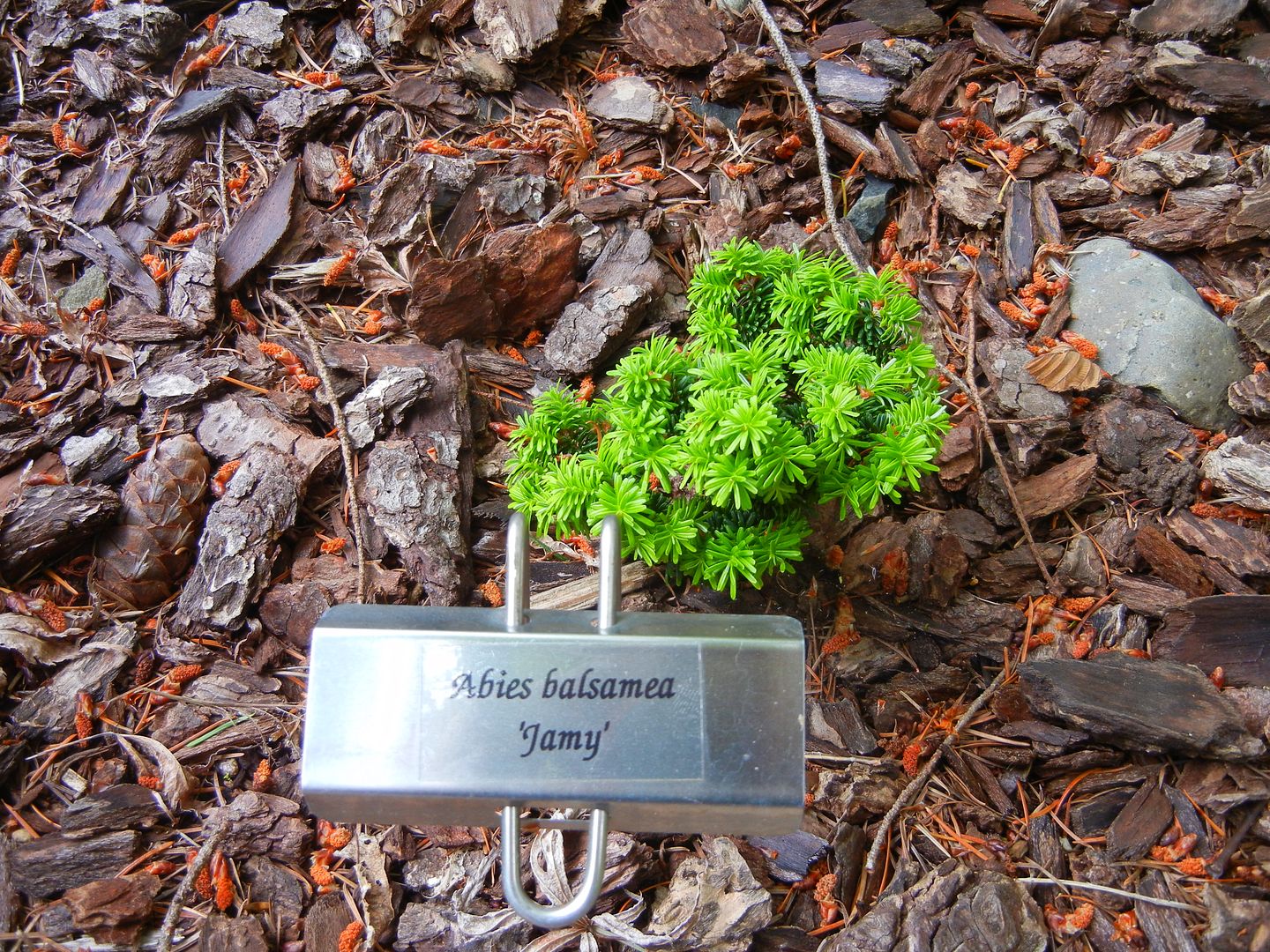 Cupressus glabra 'Sulphera' - A bright and beautiful conifer.
Abies balsamea 'Nana' - Very nice little conifer, does GREAT in heavy shade.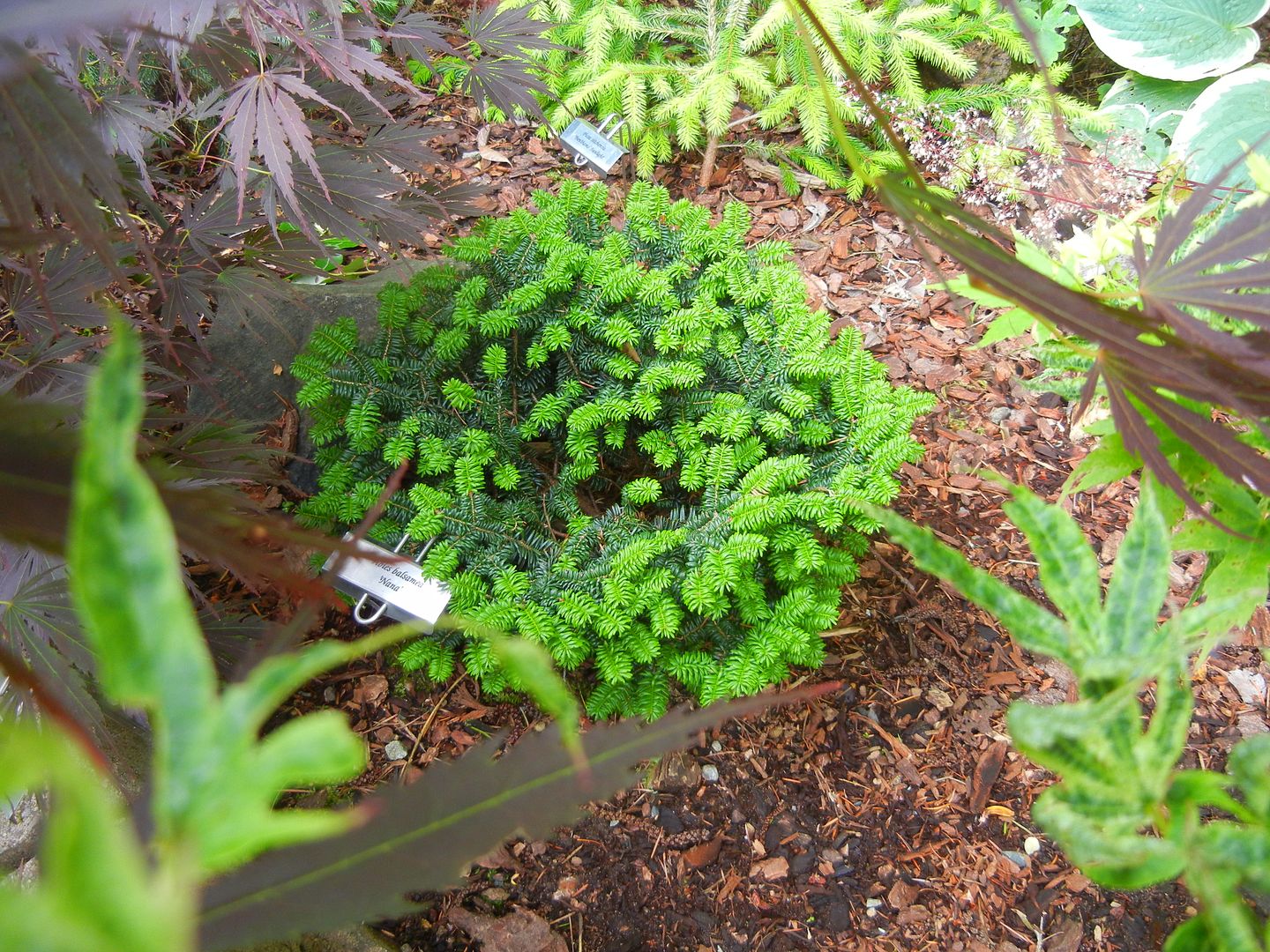 Acer palmatum 'Olsen's Frosted Strawberry'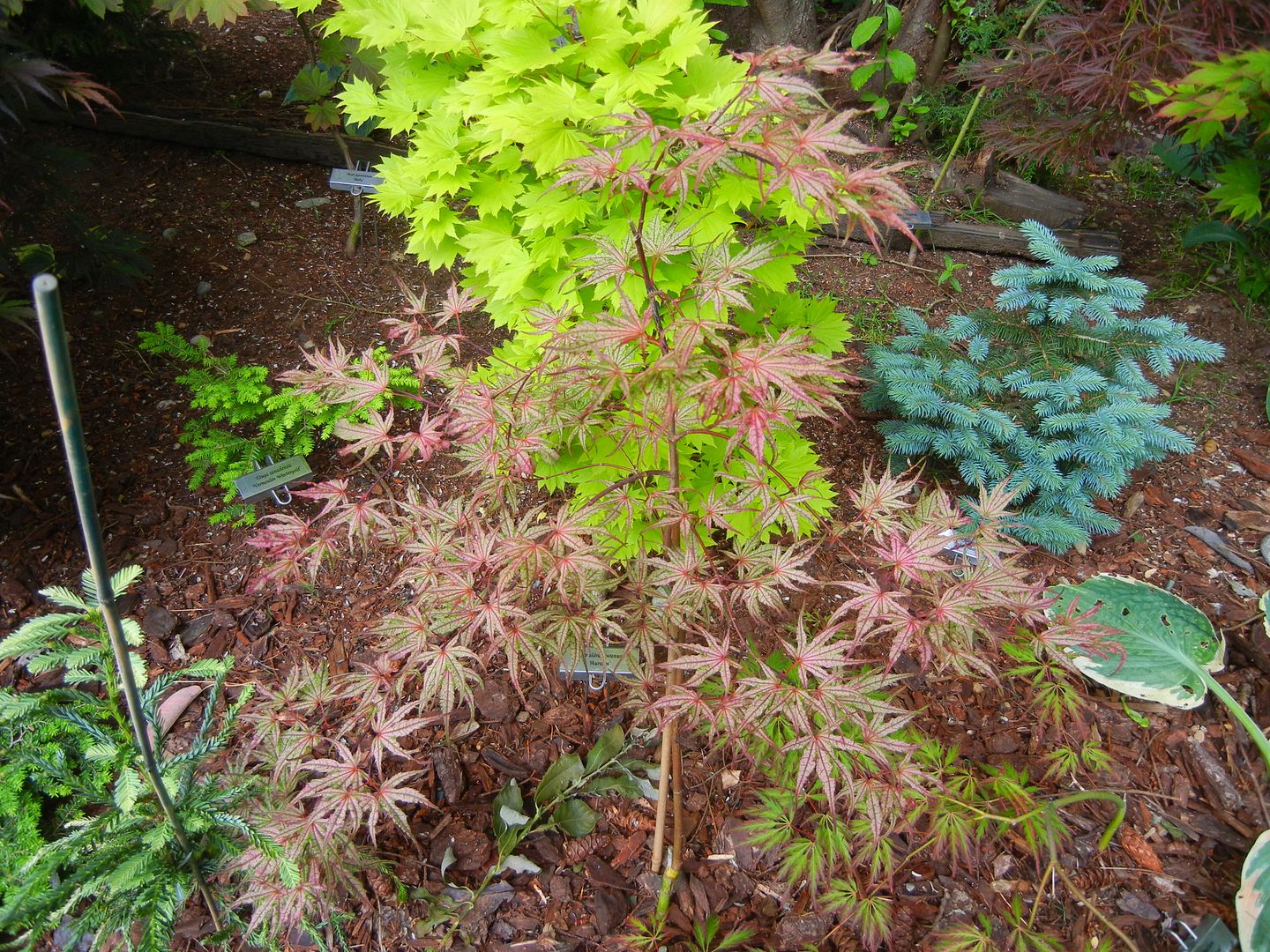 Closeup.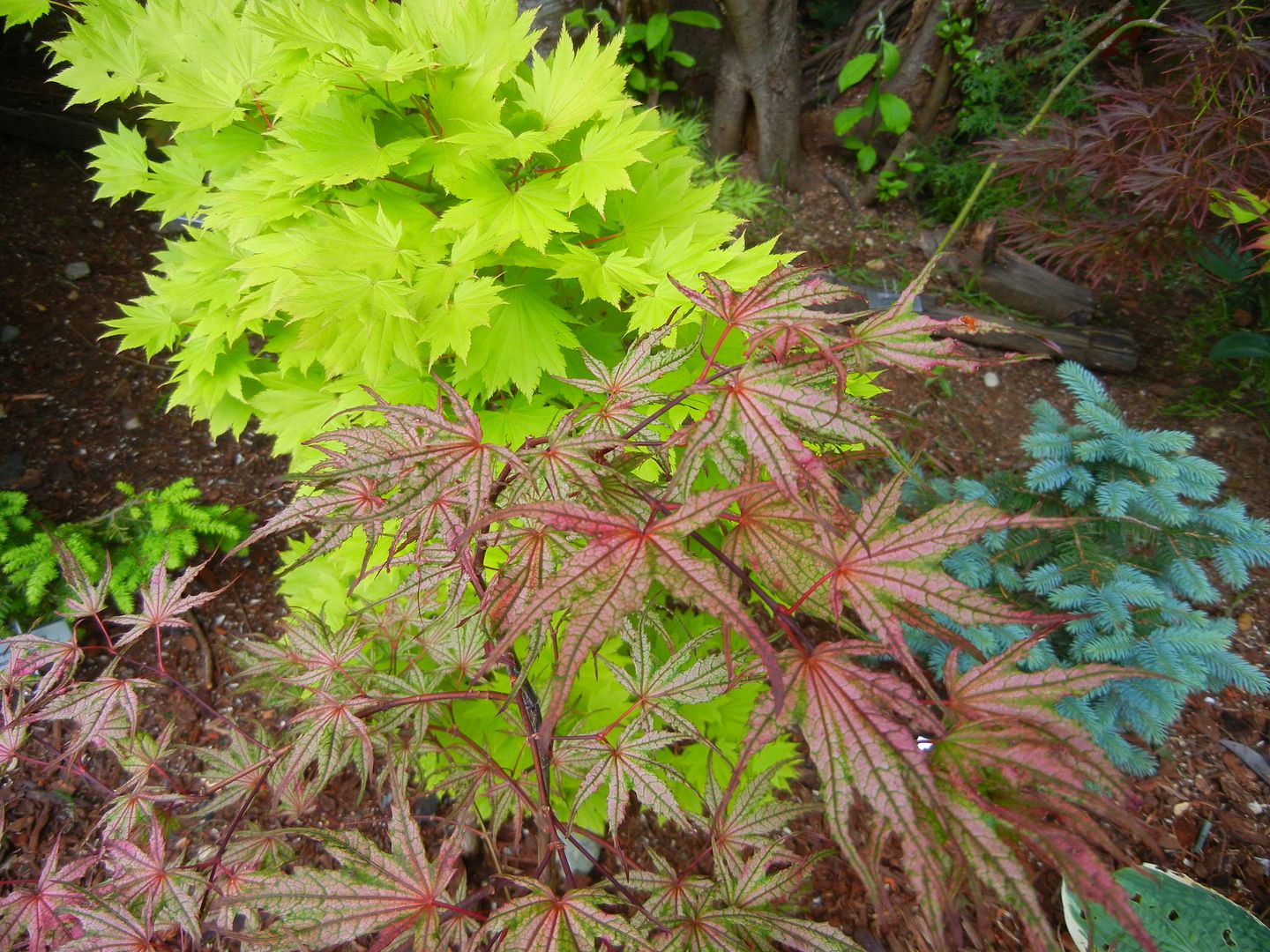 -Will