OT - Trellis project done and Solar Pump BirdBath
Since the weather is too cold to work outside today, I uploaded some photos.
We finished last month the second trellis for my clematis. So glad we decided to secure to the pergola as the winds have been very "unkind" so far this year. We built it from scratch, ie no premade forms. We won't do this again as it is very time consuming but glad we finally finished.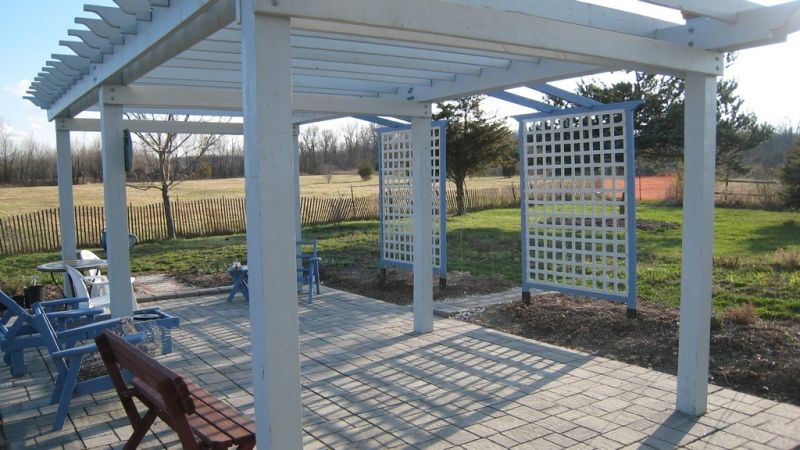 I've always wanted a small fountain in the back and decided to take this deep birdbath and use a solar pump. Ordered the pump from Amazon last month and got the birdbath from Lowe's last year. So far it has worked great till the wind starts blowing and then the spray is going over the edge. Had to store the pump away till the weather gets warm again. And yes, I'm developing a pot ghetto LOL. The seedlings were getting some water from the over spray.
This is a pic from when the weather was warmer last month.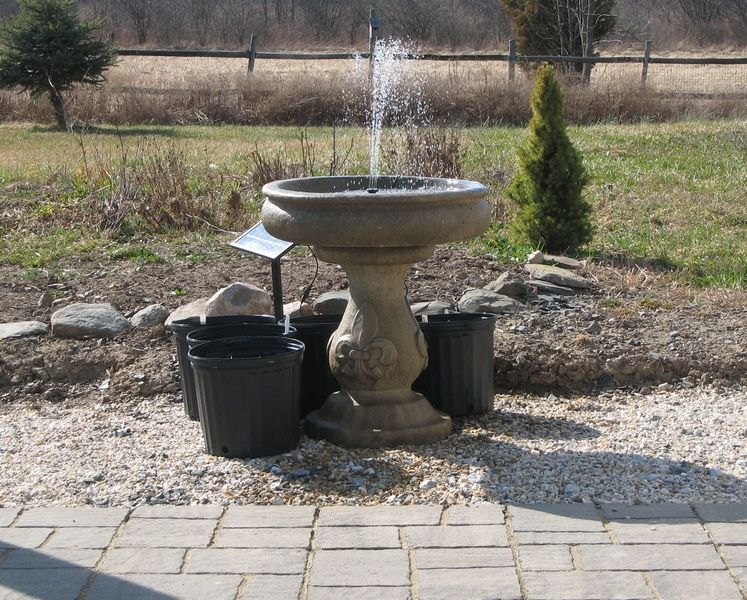 Julia