OT: Moss Topiaries
carrieburgess3
(5 NS, Canada)
April 19, 2011
Hi guys,
This is my first post of the season. It is yet another cold rainy day here in Nova Scotia. And there is not much to speak of in the garden. I have complete bloom envy:( this spring has been just miserable here. But complaining about the weather is one of the things Nova Scotians do best and I am no exception.
So since there is anything worthy of mentioning in the garden. I thought you guys might enjoy having a peek at something else I have been working on. As some of you may remember I live in the woods where moss abounds. So I decided to put all that moss to good use making moss topiaries which I plan to sell at our local farmers' market.
I dried the moss in the dark to hold it's colour. I used drywall compound in the bottom of the containers to hold the trunk (branch) in place and the used hooks and hot glue to secure the moss to floral foam or styro balls. I intentionally made imperfections to create a more realistic look. Which seems to have been successful because when I showed them at our Garden Club district convention I had countless seasoned gardens ask me how large they would grow.
I know that they may not be in everyone's taste but I love them!!! They remind me of girlhood fairy tales.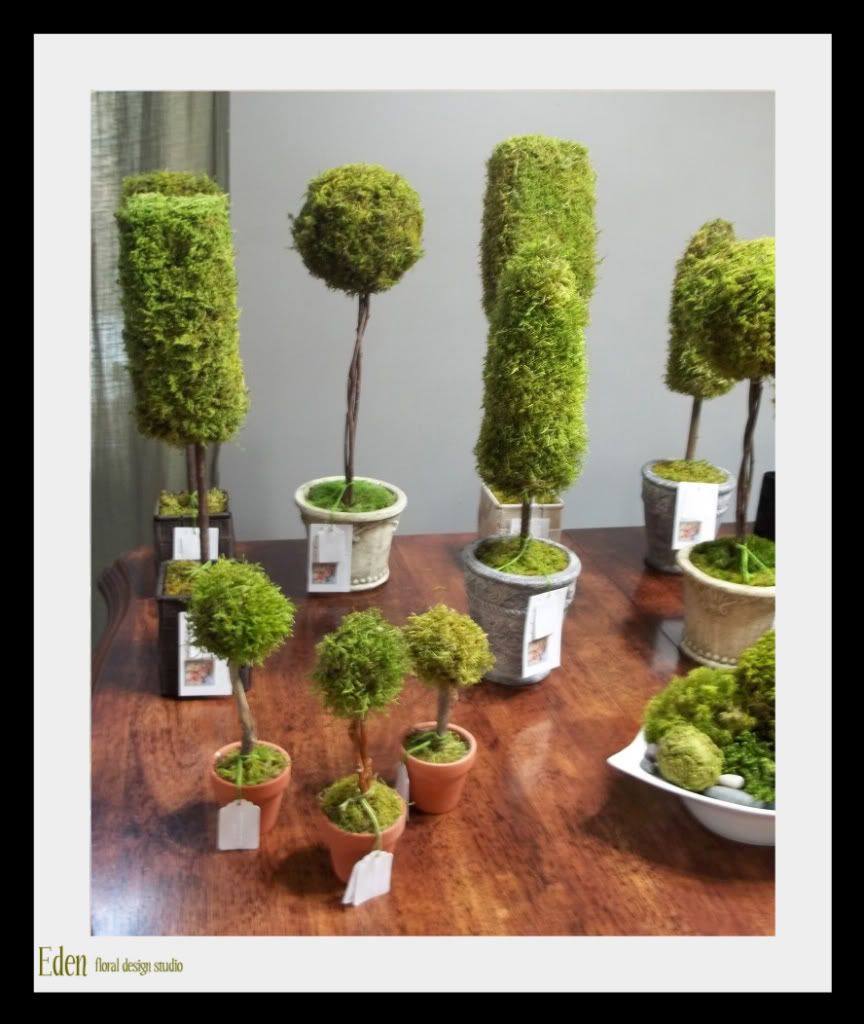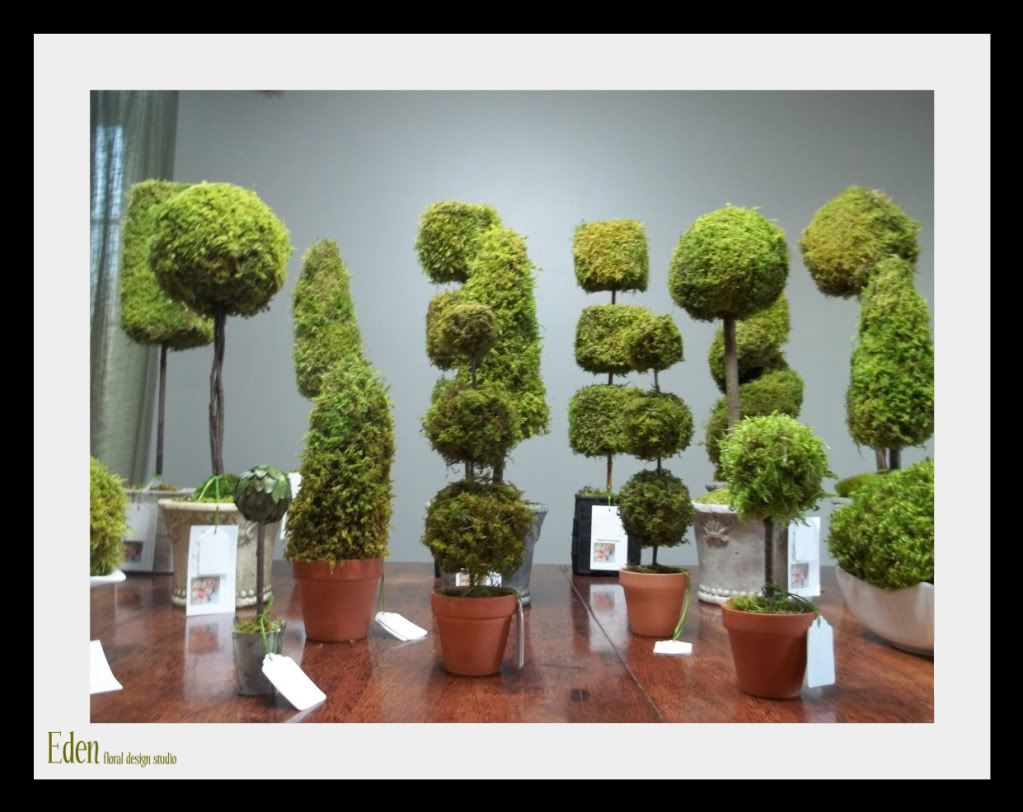 I hope I have some blooms to share soon.
Carrie
Here is a link that might be useful: album