Hobbiton conifers of the week, June 11th
firefightergardener
(7/8)
June 16, 2012
I should have more photos next week too, lots of cool conifers are waking up now.
Picea sitchensis 'Bentham's Sunlight' - the famous Sitka spruce of 'Haida' lore. Amazingly bright, even in part-shade.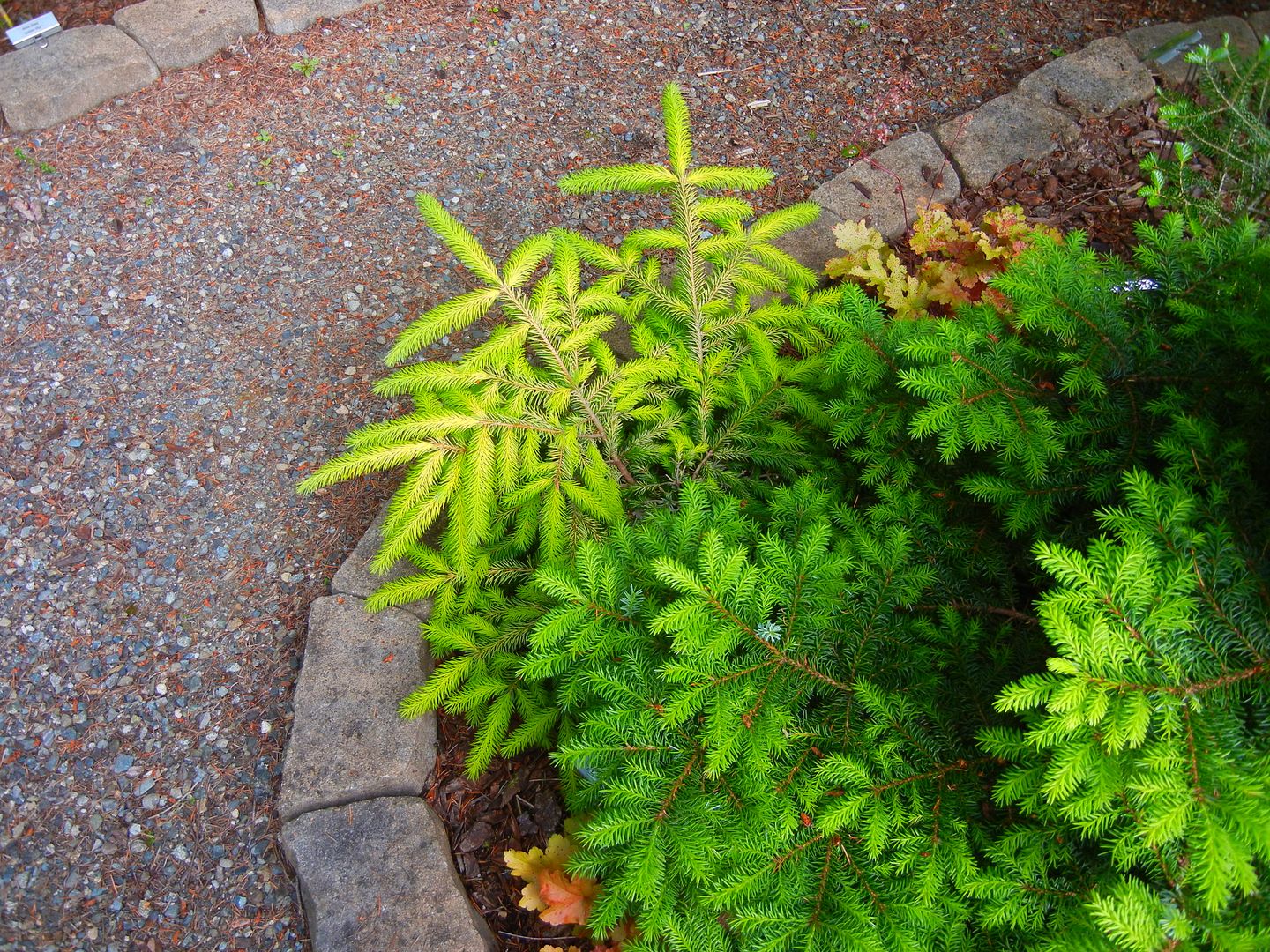 Abies sibirica var. alpina - acquired from a roadside nursery in Oregon. We'll see how it likes being spoiled.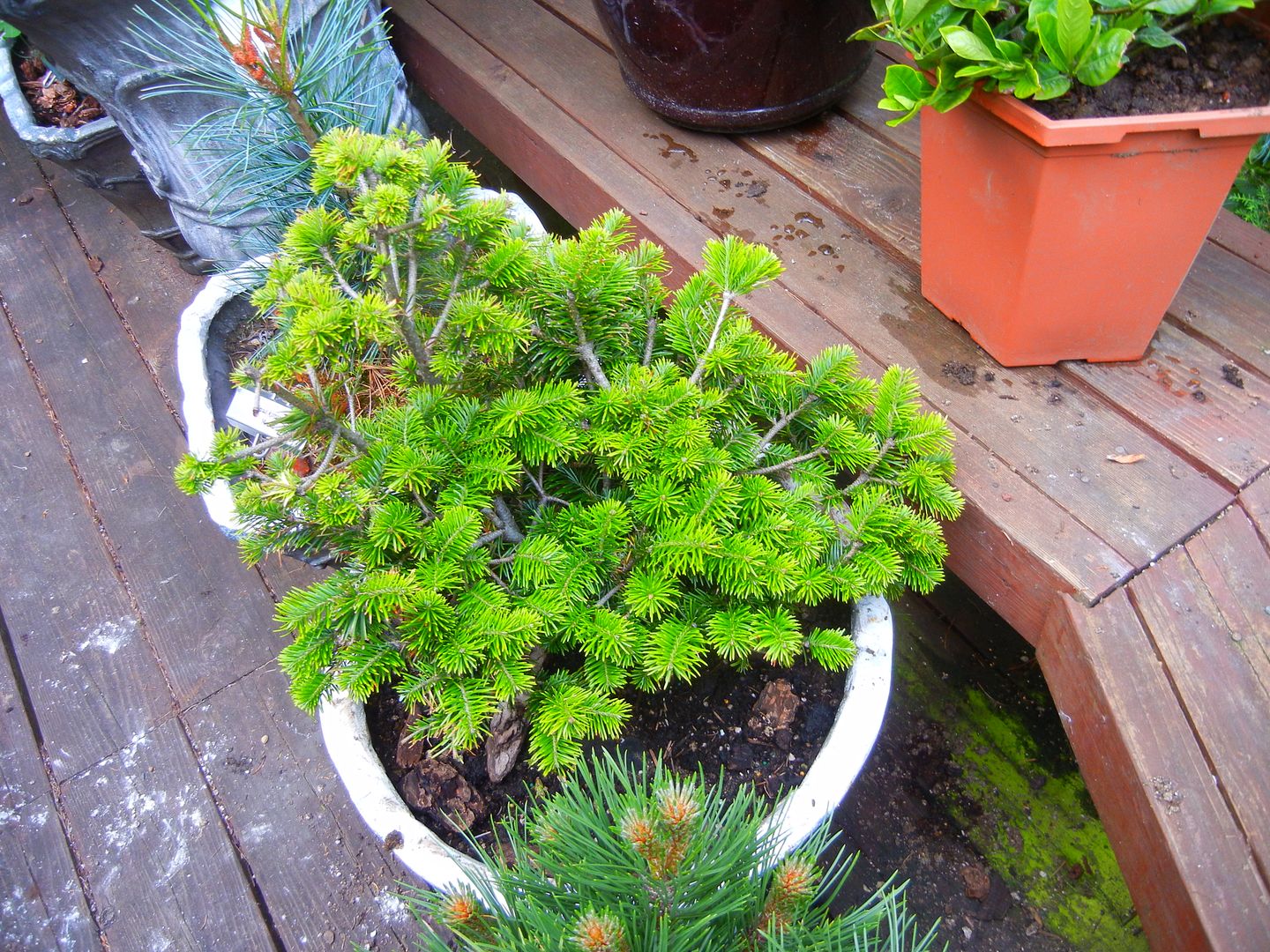 Abies koreana 'Gelbbunt' - Bright variegation.
Picea abies 'The Blues' and 'Gold Drift' dancing.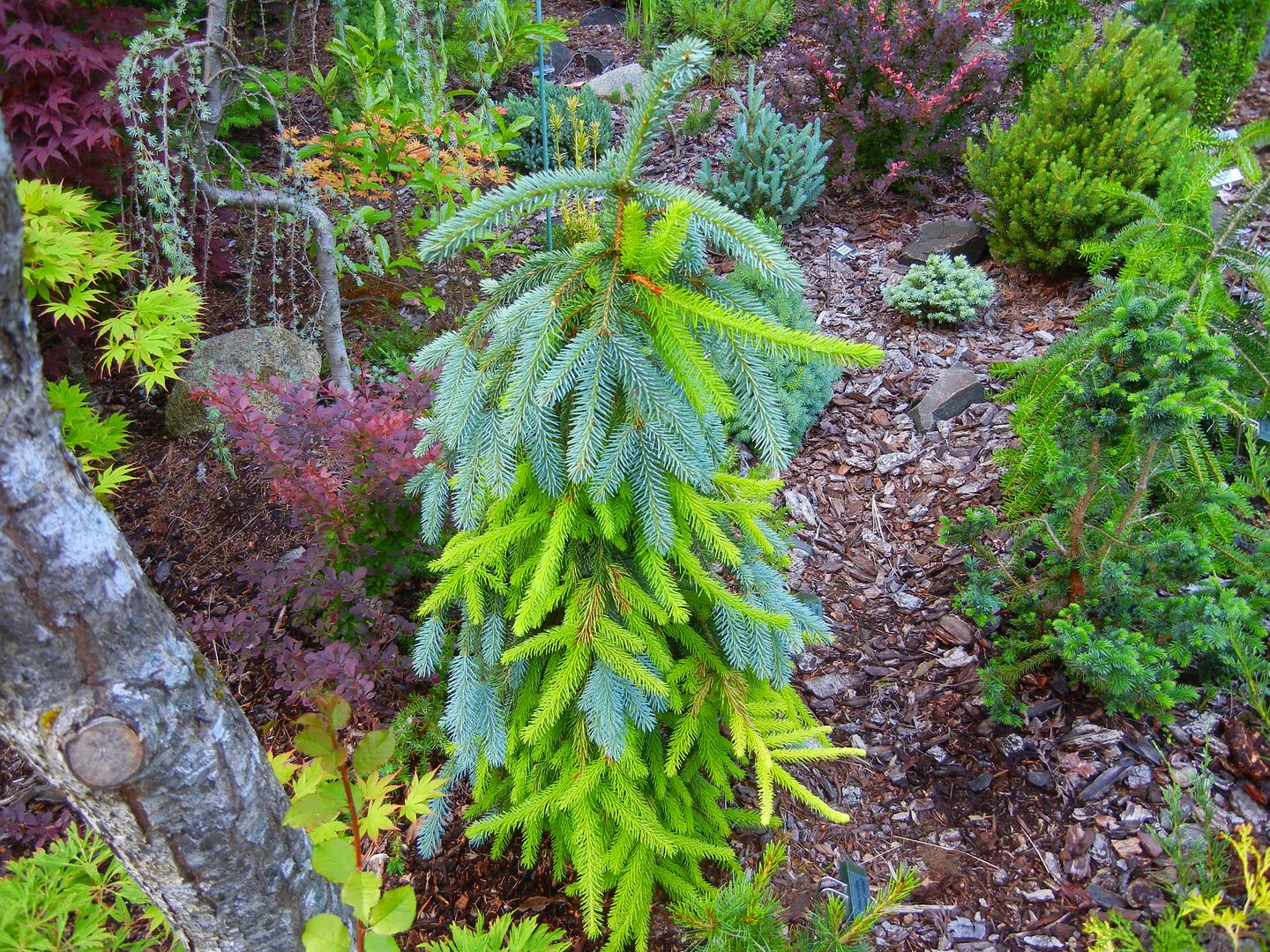 Pinus mugo 'Pal Maleter' - VERY unusual candle color that lasts all growing season - and this plant is in 75% shade.
Abies koreana 'Gait' - with cones maturing.
Abies grandis 'Aurea' - SLOW growing so far, reputed to be faster with age, like so many firs.
Pinus sylvestris 'Inverleith' - Brilliant variegation though I waited too long to begin candle pruning.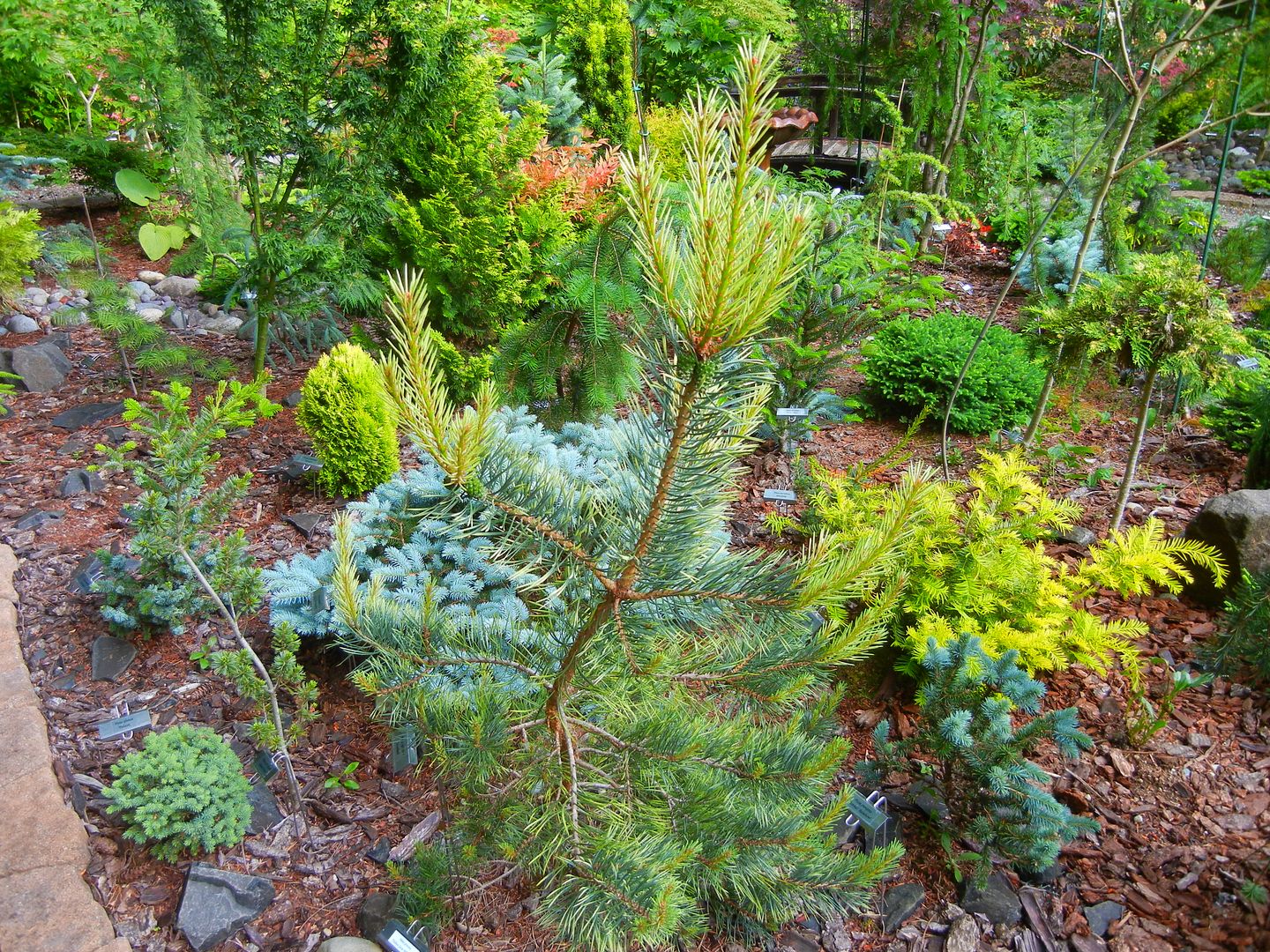 Closeup.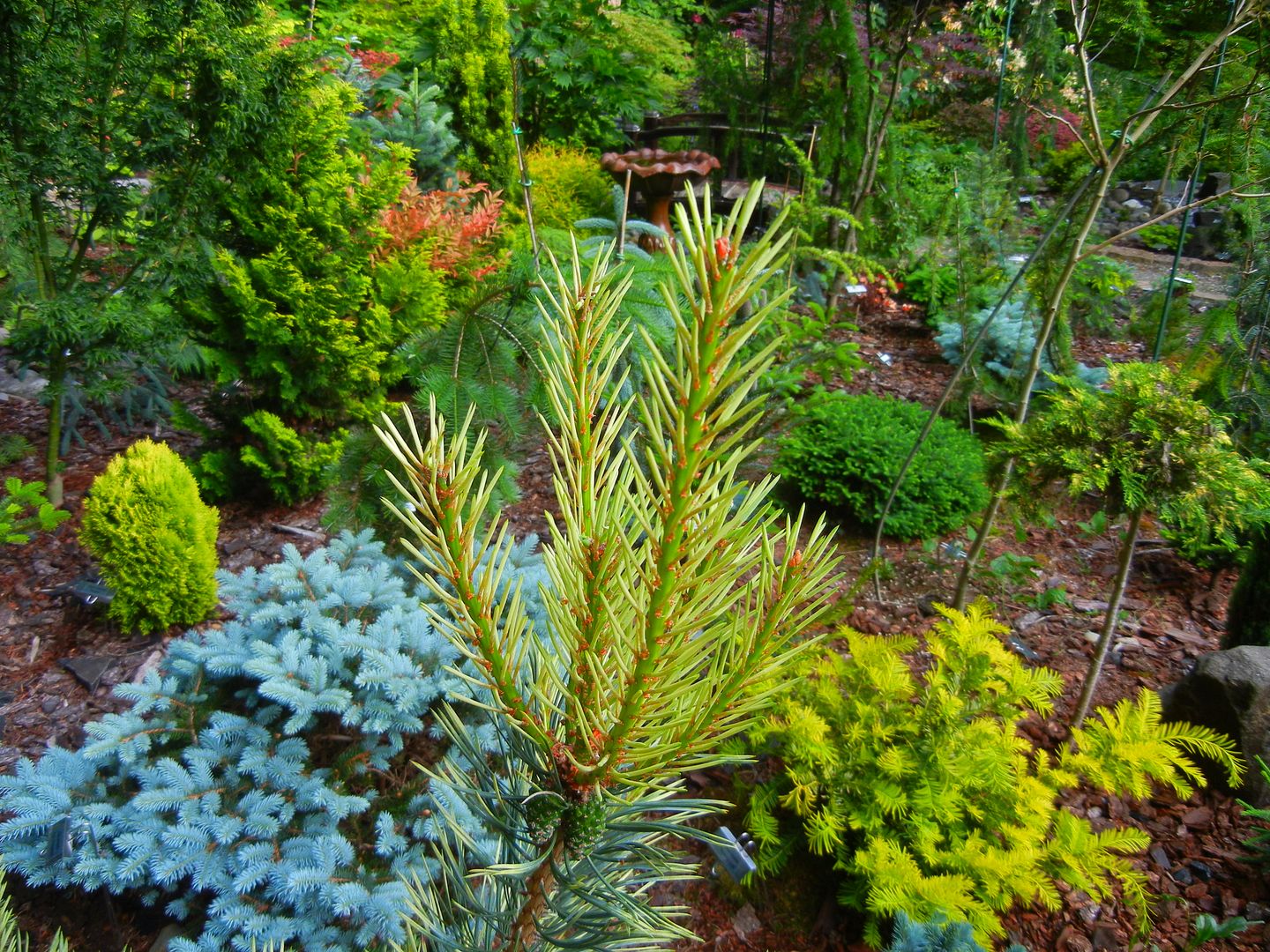 Calocedrus decurrens 'Maupin Glow' - A rather attractive conifer all year but particularly beautiful in Spring/early Summer when the new growth pushes electric shades of gold.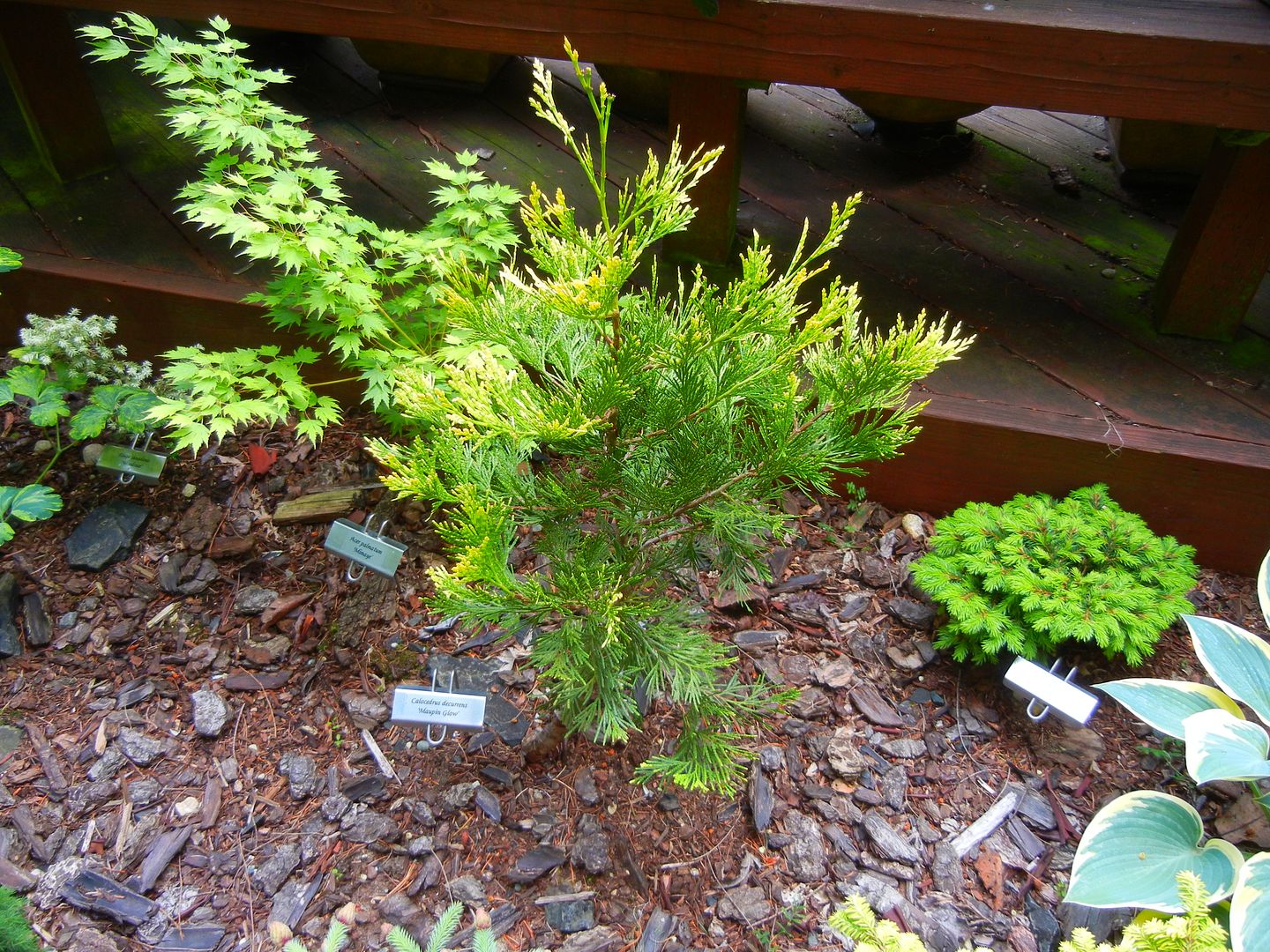 Pinus contorta 'Taylor's Sunburst' A keeper of a pine and this color lasts in the Pacific Northwest for 5-8 weeks. This plant, originally a Coenosium Gardens product, has been in the ground now four years and doesn't seem to want to speed up at all - a good trait if you ask me!
Pinus mugo 'Sunshine' - Keeping with the spring variegated forms, a beautiful somewhat dwarf mugo with needles of green and gold. This is the first year it has really colored up well, a product of our sunny Spring.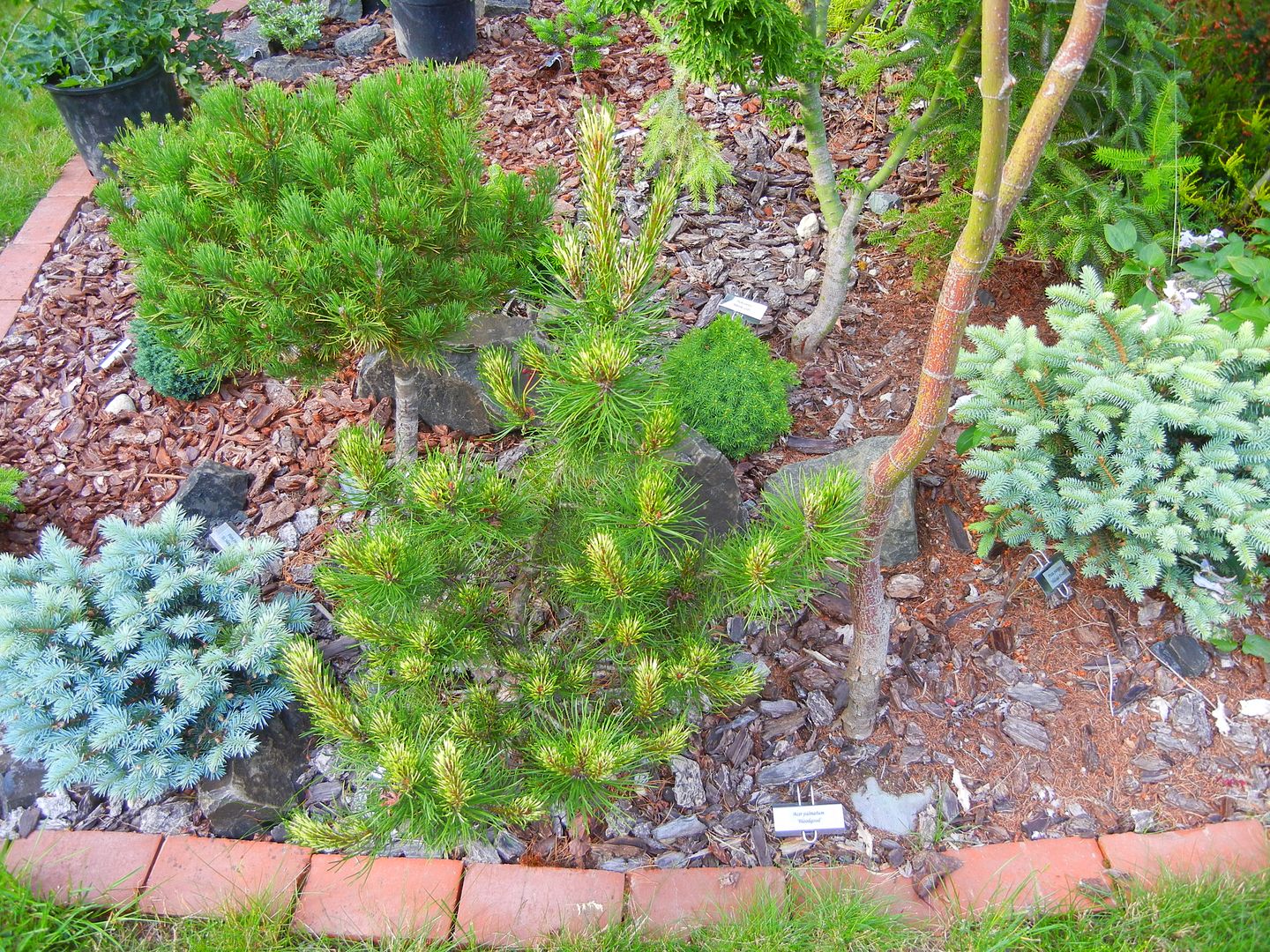 Abies concolor 'Hosta La Vista' - need confirmation of the spelling, this is the Hidden Lakes broom.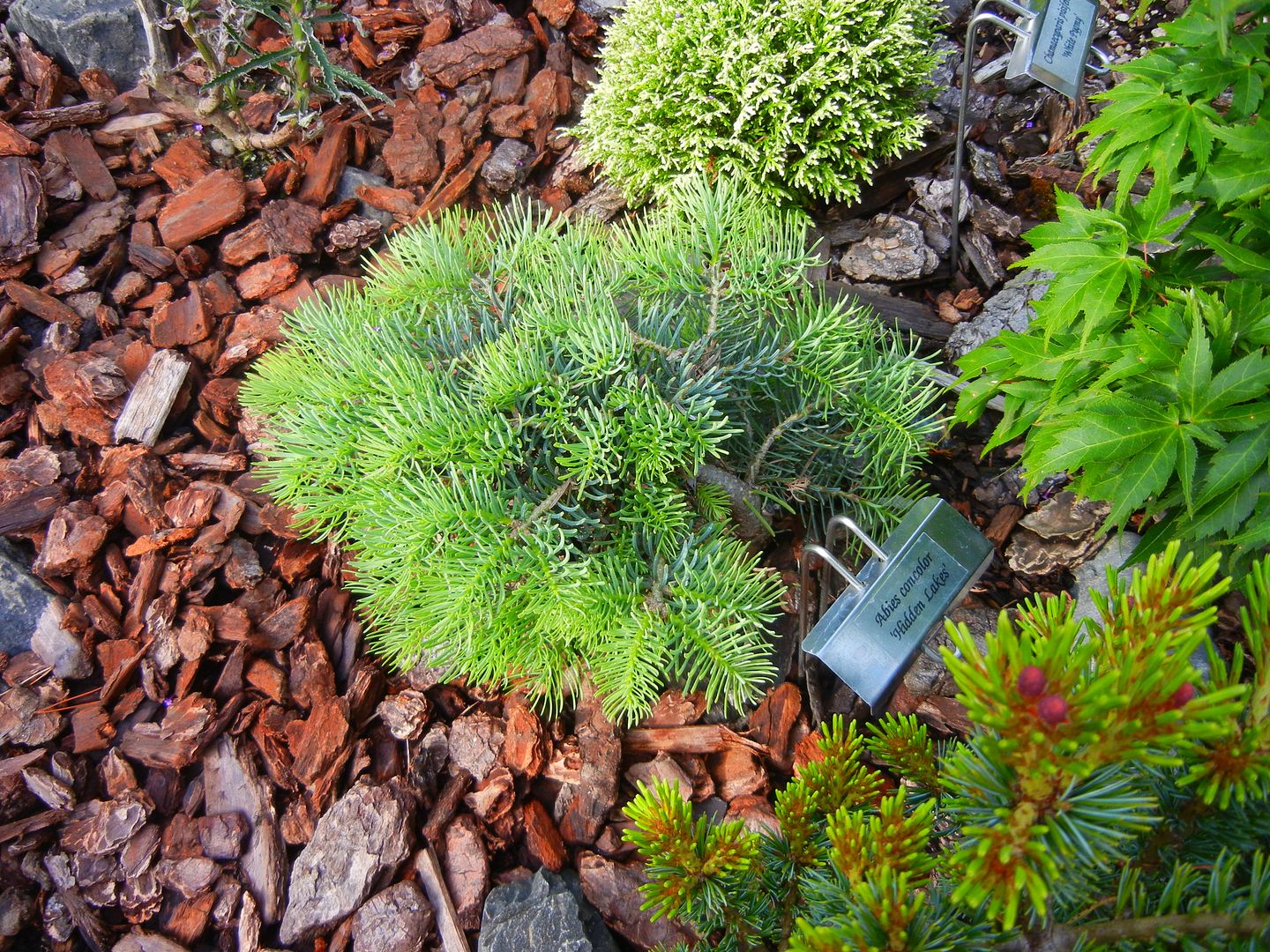 The maple of the week, Acer palmatum 'Ryusen' - An EXTREMELY fast growing, completely weeping(or in this case prostrate) form with palmatum leaves and stunning fall color. My plan is to train/prune it alone the entire creek bed, fifty+ feet into the forest... Should be fun!
As long as folks enjoy this 'enabling', I'll keep on keeping on. :)
-Will