Daylily Blooms!
organic_kitten
(8)
April 23, 2012
It was low forties this morning, and several of them had a little trouble opening, but there are four blooms:
Marseilles Wathercolor was not bothered by the cool weather: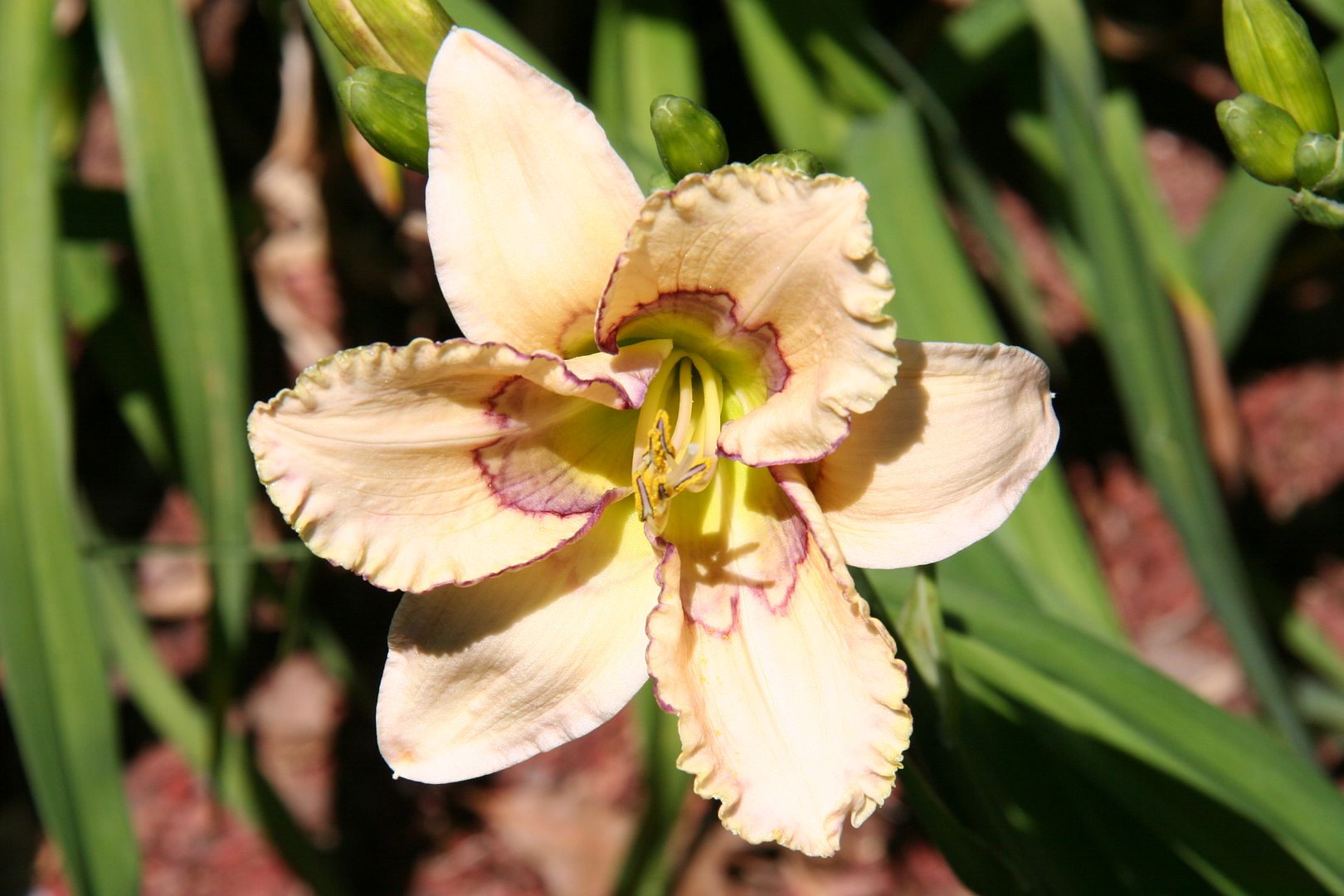 Patricia Snider Memorial had a little trouble with it, but finally opened:
This one... (Not sure what it is) never fully opened:
And Rowdy Red took its time, but it opened up just right:
Bill Watson should open tomorrow, and we'll see what else thinks it is time. It is supposed to be cololer tomorrow than today! At least the season has started, and started early.
Here is New Dawn today -such a beauty to be a thug!
And Wild Blue Yonder...I love that rose...can't seem to get the shade right on camera; it is more purple than it photographs:
kay