? Picea a.Reflexa and Acer p. CQ
Cher
(6 SW OH)
June 12, 2014
Hoping this is no big deal. I can hear a couple of you saying it's just inner needle drop and normal but it's the 1st time I've seen it and I wanted to double check to be sure. The first photo was a few weeks ago from the front with nice new growth. The following 2 are from the back and the inside that I noticed while spreading mulch. The outside still looks great.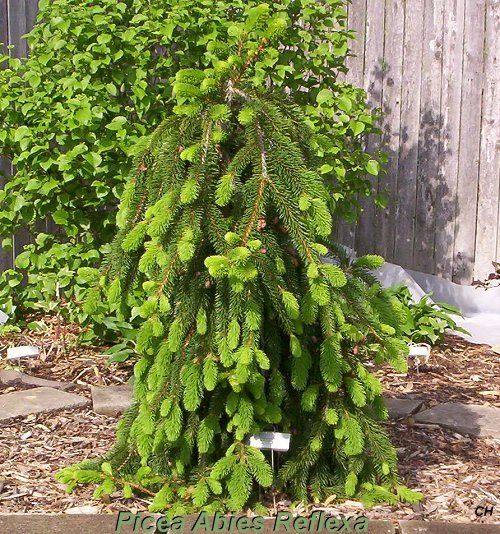 Since there are so many with Acer's I thought I would ask here since we have authorities come in here to read.
This is Acer p. Crimson Queen from last year


Put it in end of May 2012 and we promptly went into a drought as we all did in the country yet it came back fine last year per the above photo although I noticed the below injury on the bottom of the tree last year and figured either from the drought the year before or mulch had washed up high against the trunk.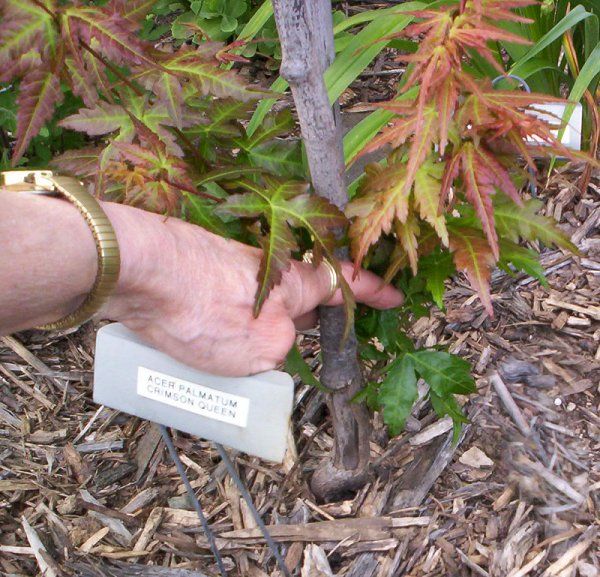 This year it started leafing out when we got an unheard of snow in late April of several inches and when it melted the weather went into mid to high 80's within days on the still baby leaves not out all the way grown out yet and it burned them up and browned and fell off. So I've listened to all of you and know they can releaf but this has been over a month now and the bottom started growing the leaves shown here which is obviously root stock. So opinions please? Does the root stock leaves mean it's unlikely to grow the Crimson Queen uptop or is it still a wait and see and if it is, how long a wait and see could I go. It did so well so was kind of surprised this happened. Appreciate all of your responses. TIA
Cher