Hobbiton conifers of the week, June 18th
firefightergardener
(7/8)
June 21, 2012
So I continue to be a little behind but I have more photos of some conifers I'm growing that I can share.
Tsuga canadensis 'Ashfield Weeper' - A strongly weeping, beautiful, fast growing hemlock.
Cedrus libani var. atlantica 'Uwe' - oooh vey, a very cool little plant. Hard to grow sometimes but my two specimens are alive still three years in.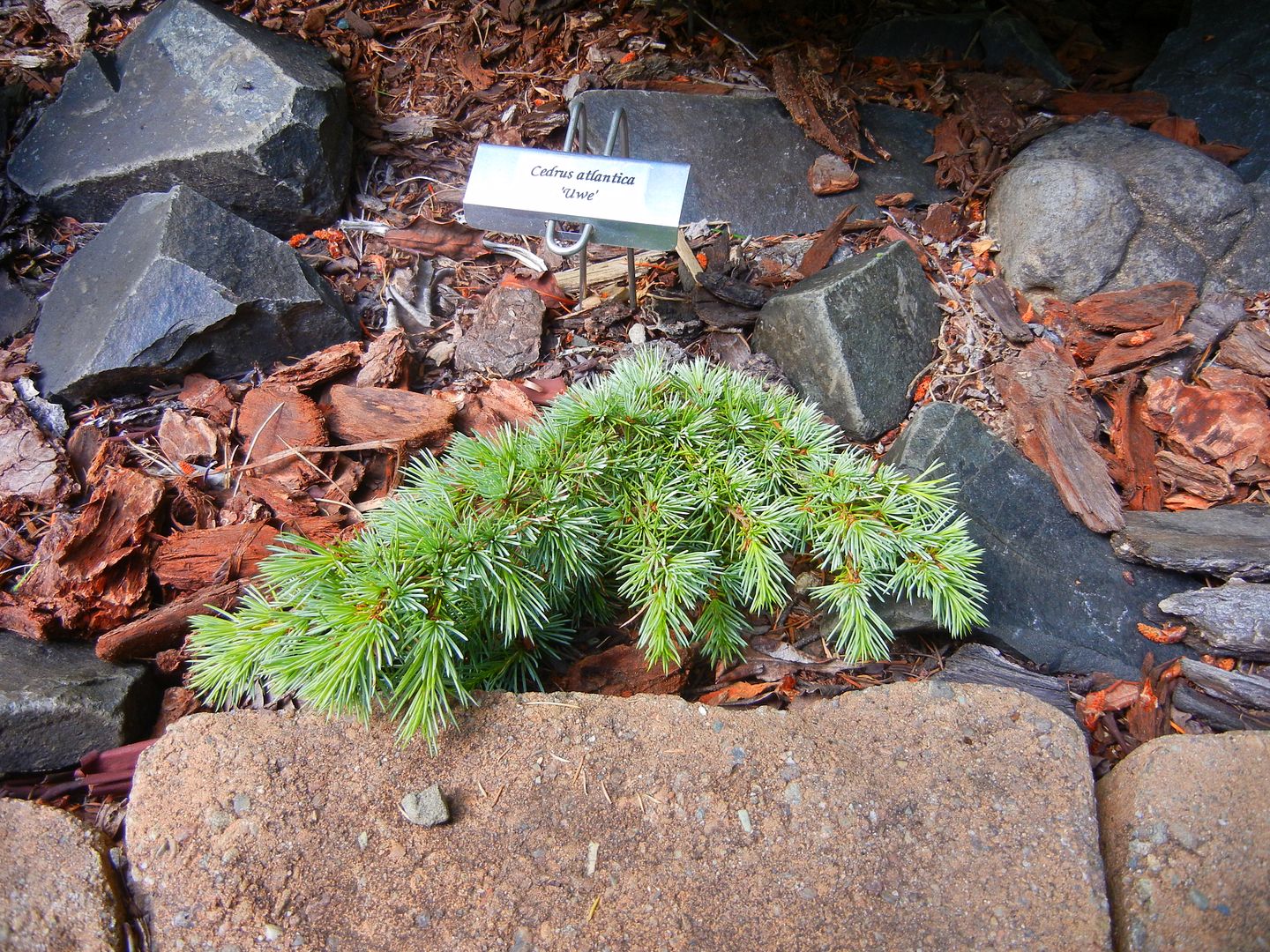 Picea pungens 'Blue Fingers' - New to me, source: Conifer Kingdom.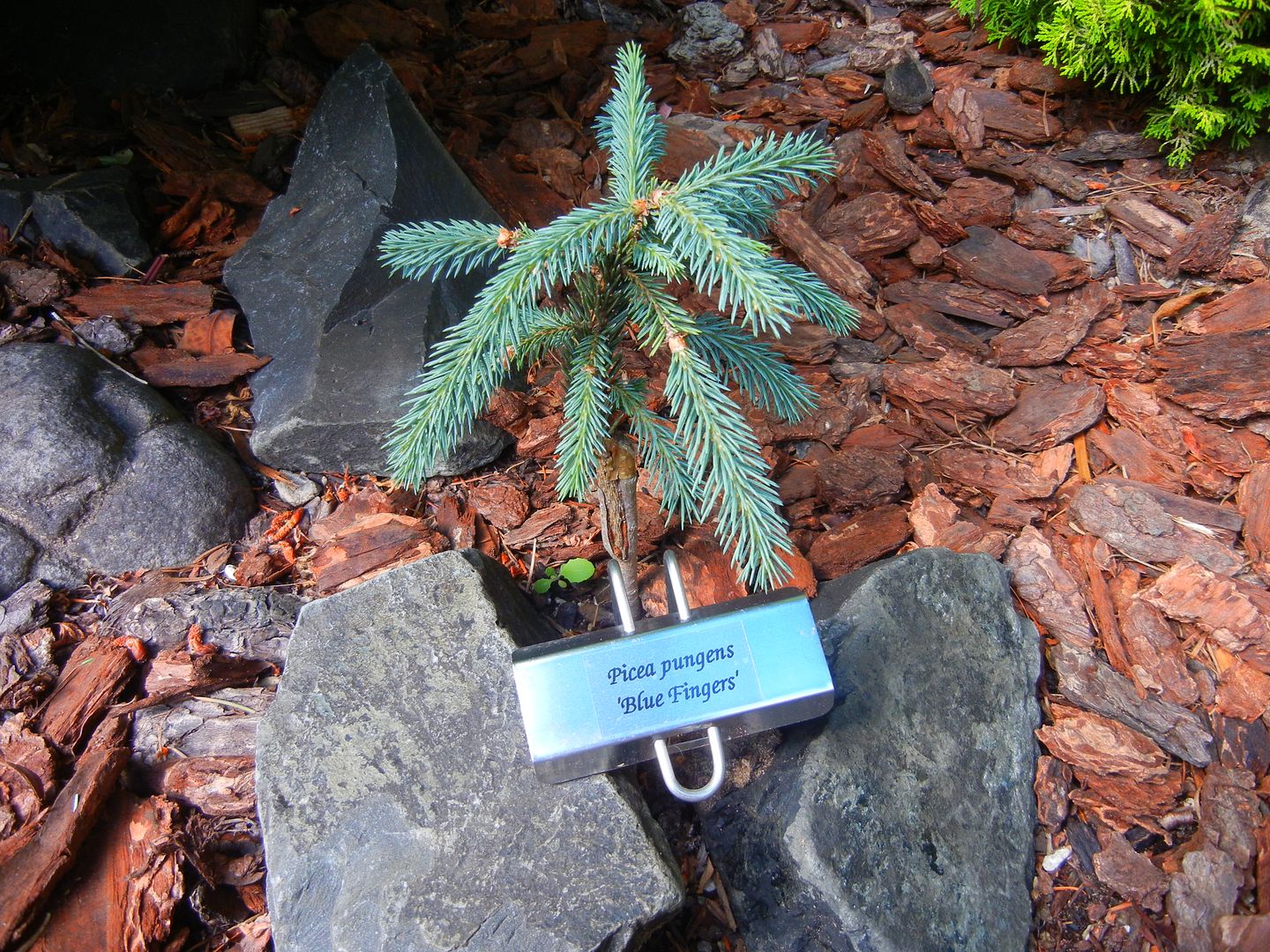 Pinus mugo(x densiflora I believe) 'Edsal Wood' - Distinct and slow growing.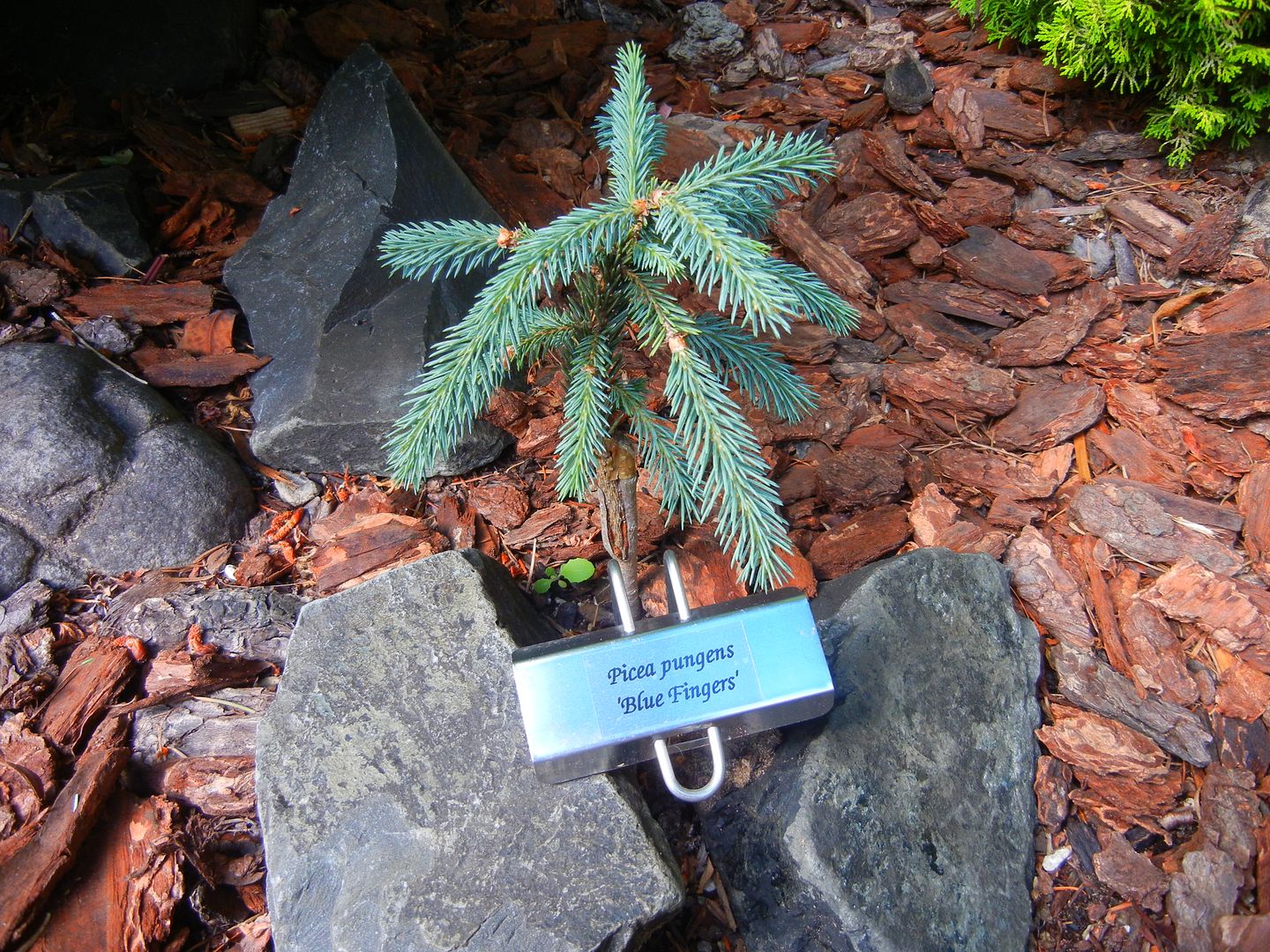 Pseudotsuga menziesii 'Seattle Mountain' - My first inexplicably died in a few months for no apparent reason - boy is it a lovely color.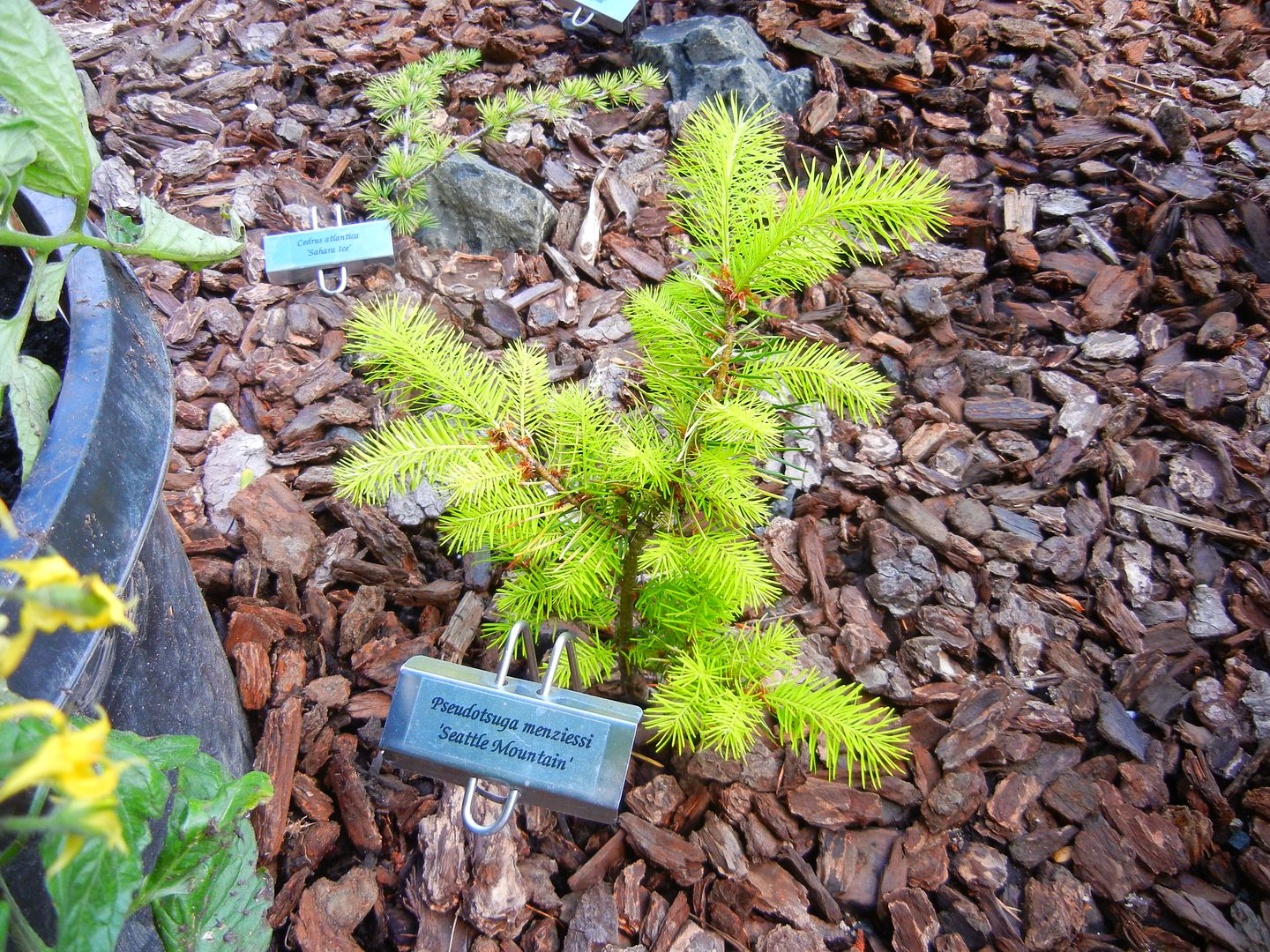 Pseudotsuga menziesii 'El Dorado' - A new golden offering from Conifer Kingdom - a shockingly bright cultivar, even with our cool, cloudy Springs it is showing great potential.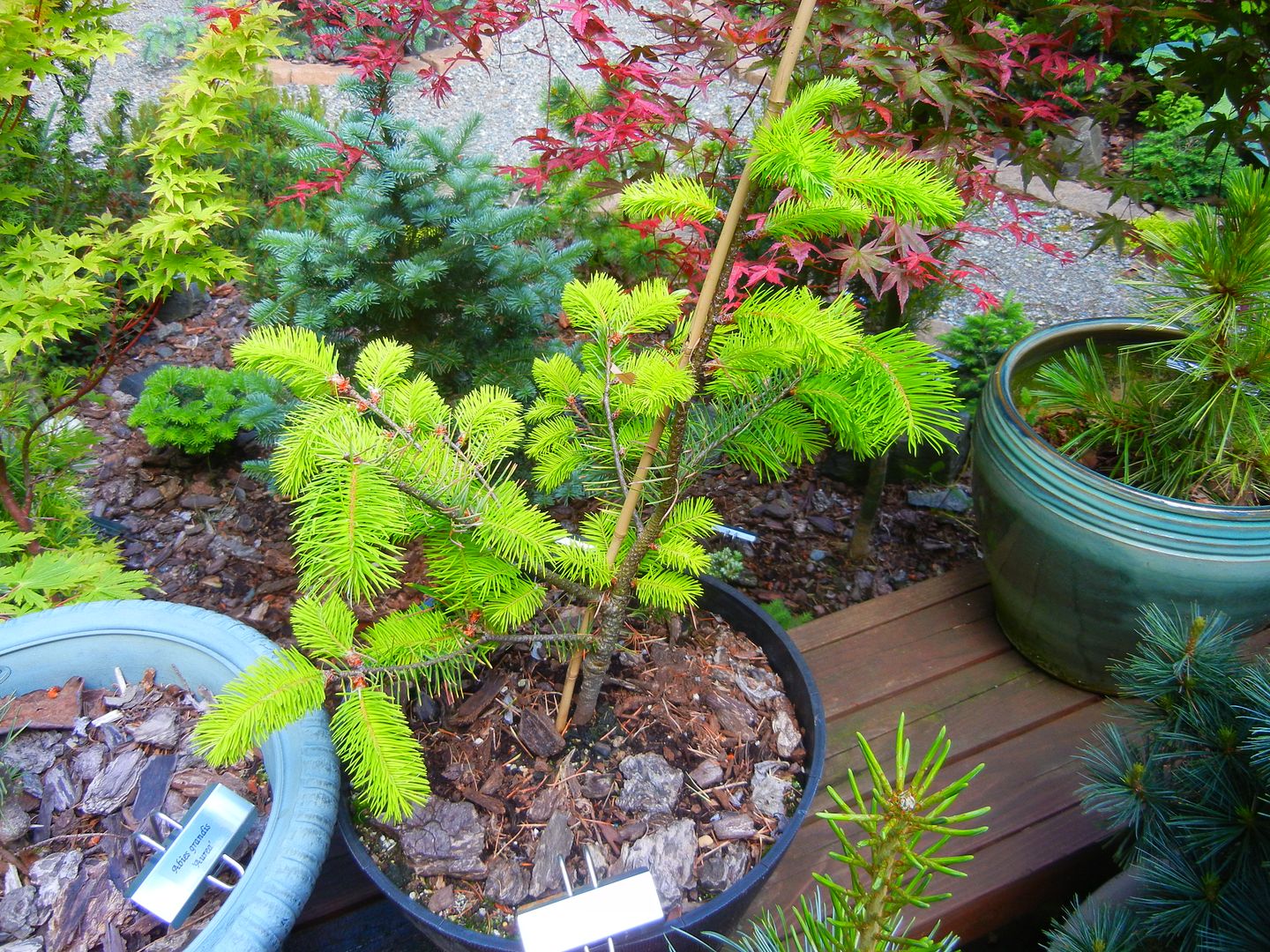 Picea pungens 'Blaukissen' - Superb color and shape, compares favorably to 'Blue Pearl' I think I prefer this plant.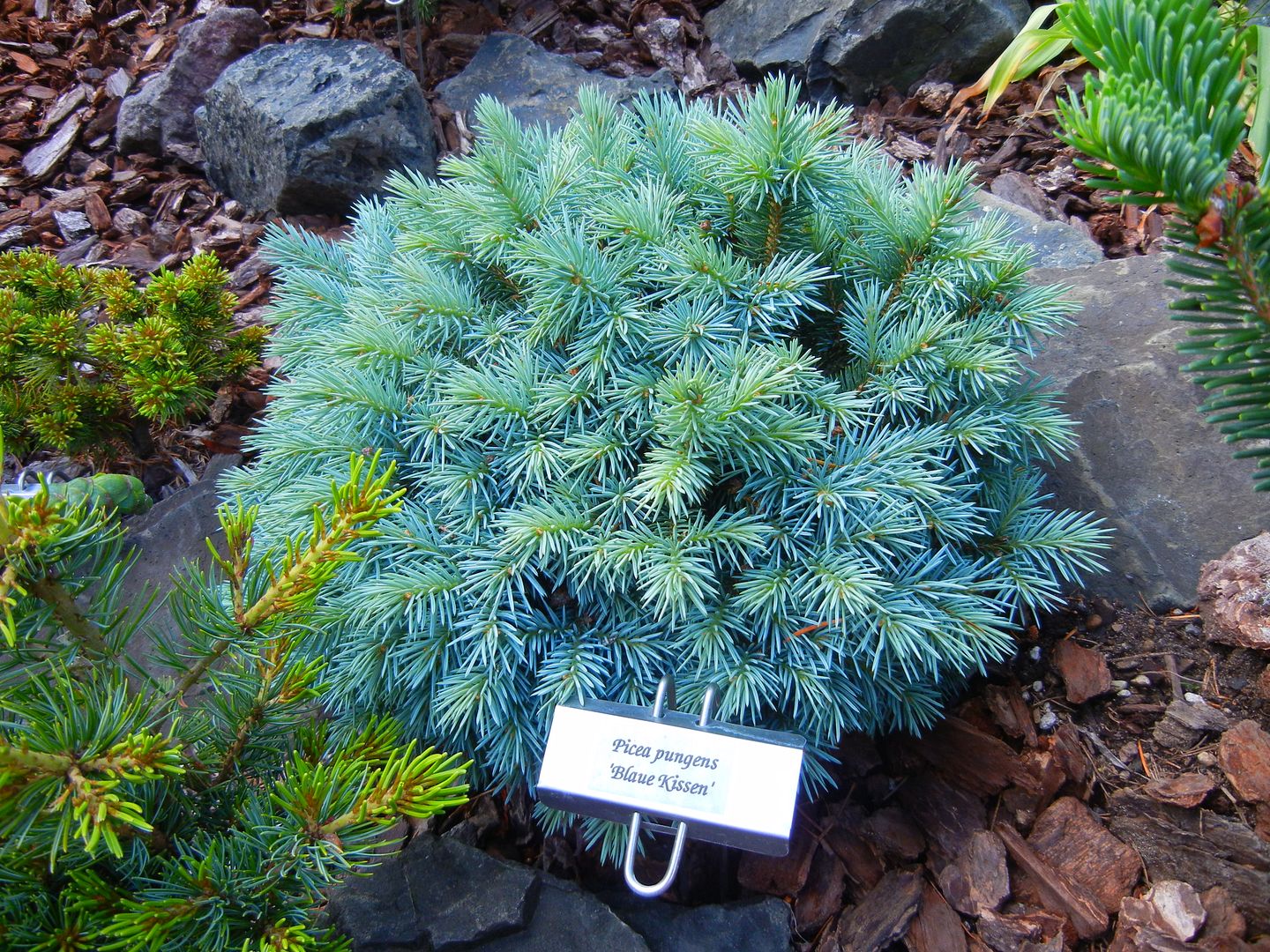 Tsuga canadensis 'Everitt's Golden' - A marvelous gold even with part shade.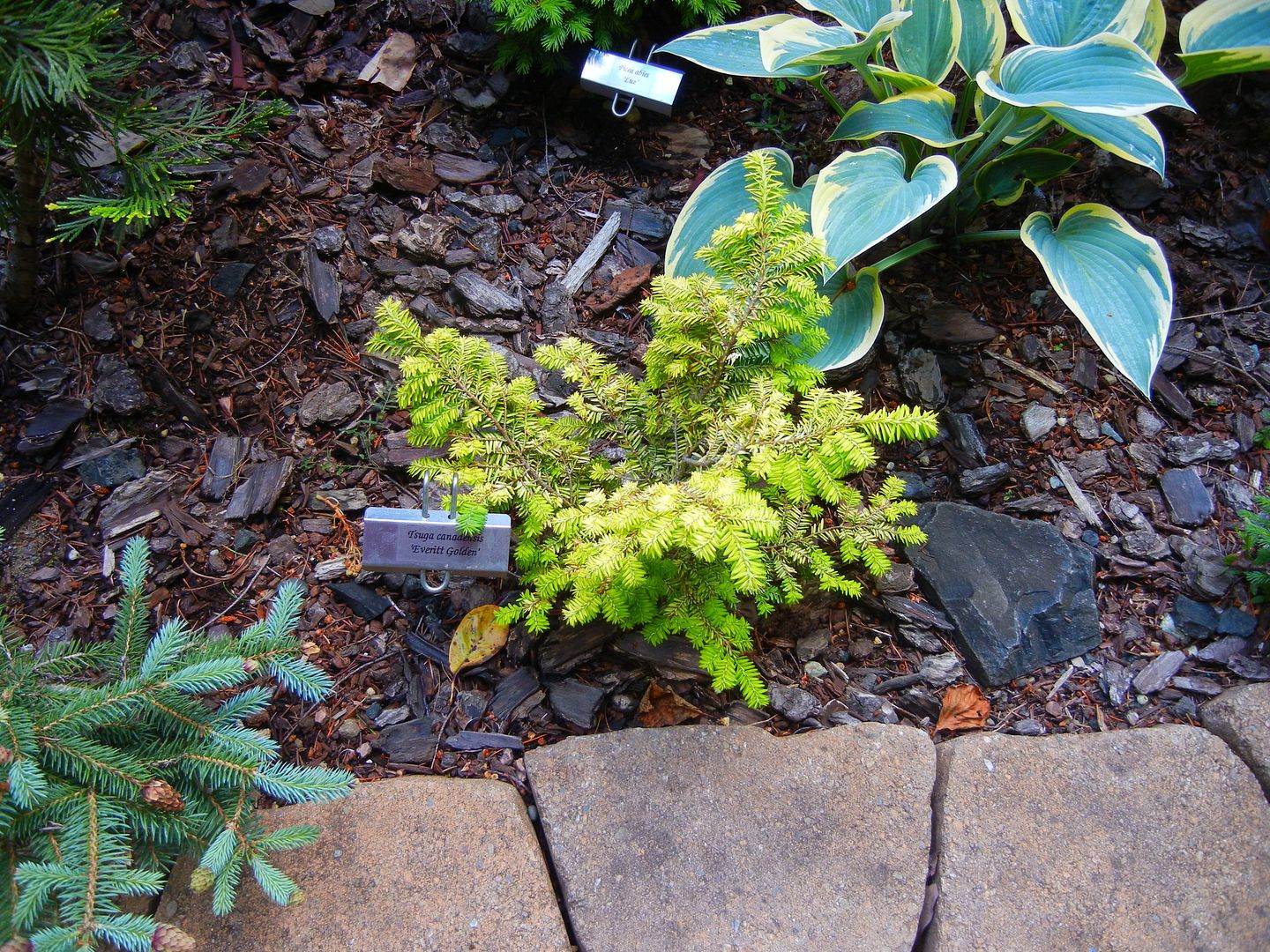 Abies koreana 'Brevifolia' - I love the silvery, lush foliage of the korean fir. This one looks somewhat upright/formal.
Acer palmatum 'Jewels' - A Stanley and Sons gem - this little lady grows an inch or two a year, very very compact. Larry said this tree was in the neighborhood of 10-12 years old(and it's under 40 centimeters/15 inches).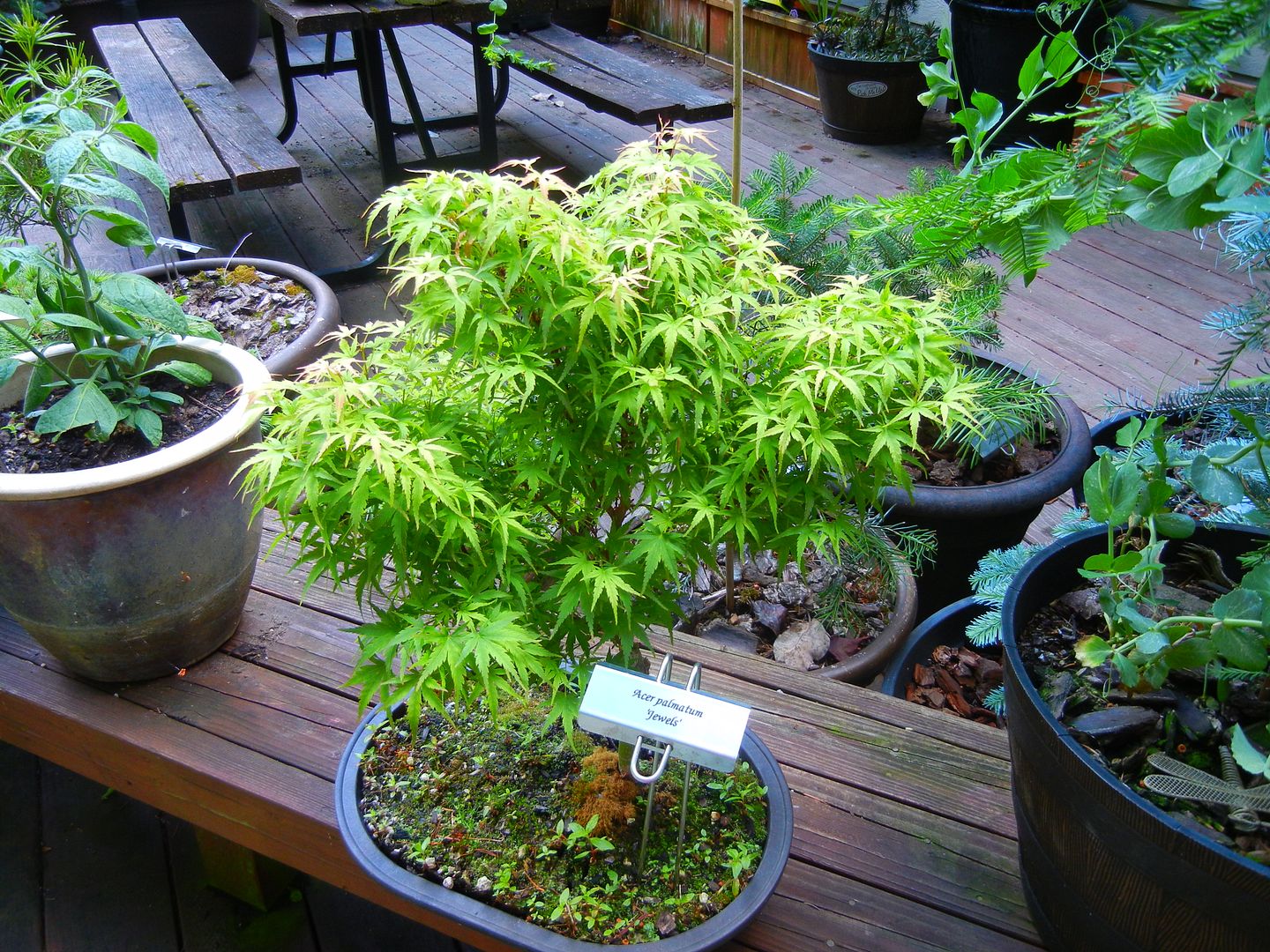 A landscape shot, the corner of the driveway. The maples provide amazing color 9 months of the year.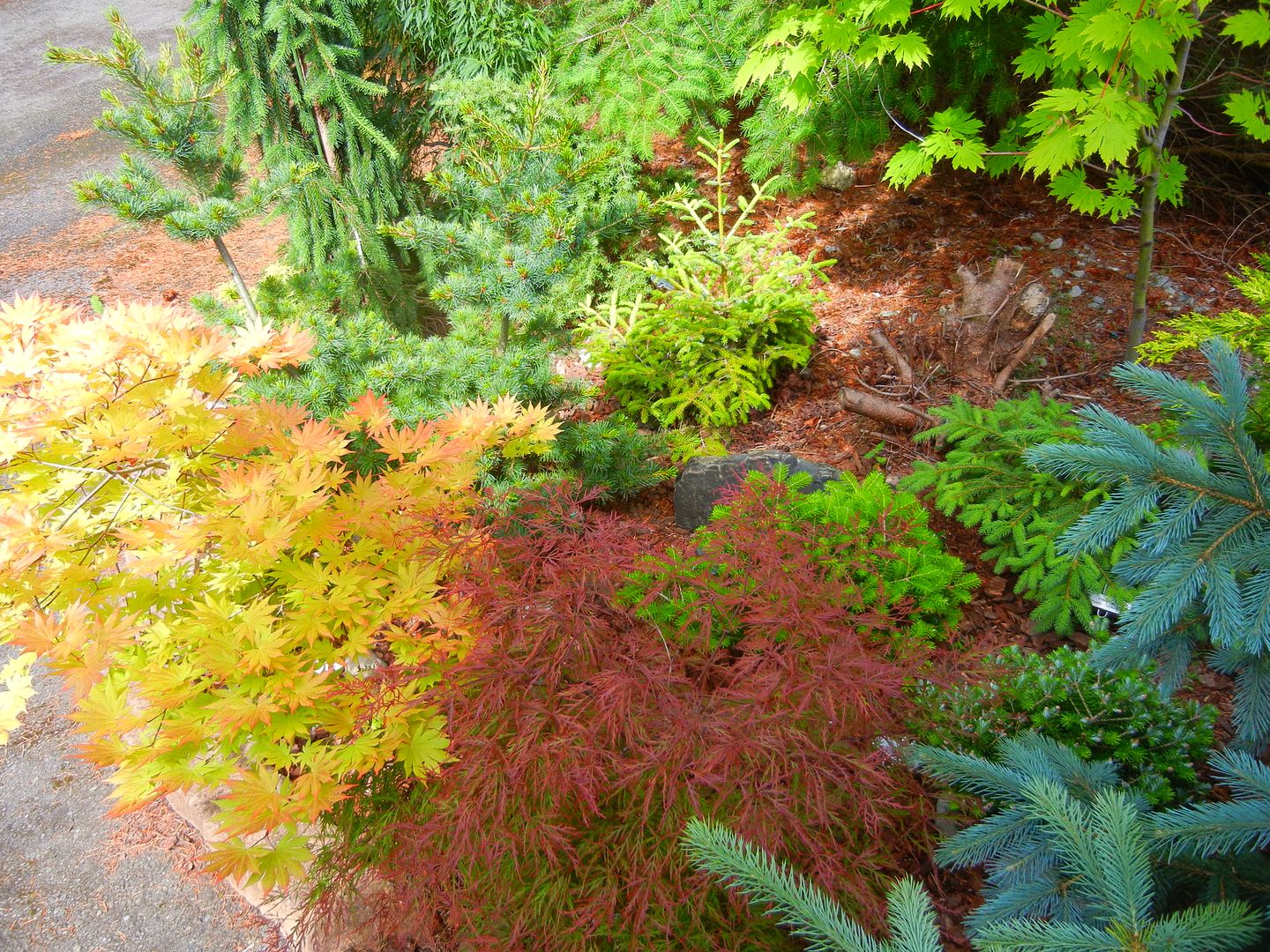 -Will