Tuesday's (belated) daylilies
Polymerous
(9b)
May 30, 2012
Better late than never...
Sir Clyde This is an oldie I bought years ago on a nursery tour, solely because the potted plants were loaded with poly blooms. I brought it home, and in the several years since, I have had less than a handful of poly blooms from it! Despite this disappointment, I like it well enough to keep it, even though the budcount, branching, and form aren't spectacular. It is nicely paired (not shown in this picture) with Penstemon 'Garnet'.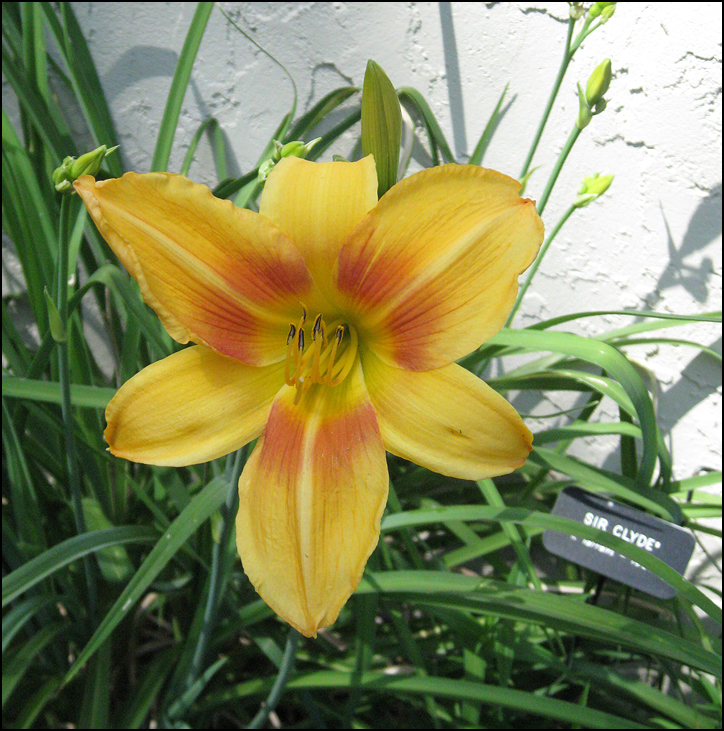 (Just to give you an idea, here is an older photo (from 2006) showing 'Sir Clyde' with the Penstemon 'Garnet'. (The Penstemon has not yet fully recovered from its late pruning this year (2012) and has barely started blooming.))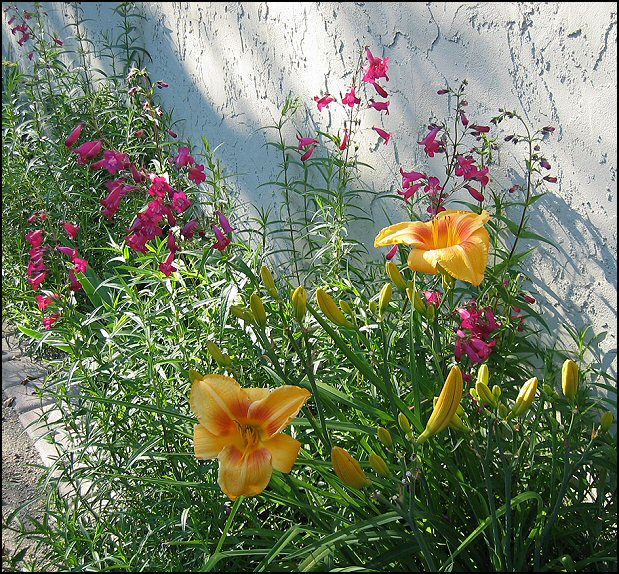 Ledgewood's Irish Spirit I keep wanting to call this one "Ledgewood's Irish Spring". The true color is a bit more faded lavender (bluer) than this.