Cedrus libani ssp atlantica 'Glauca' in stress?
Hello, I planted this tree last august to its current position. Last year made two growths, one in late April and one in early August. Due to being in a pot until then, the total growth was less than 20cm (8 inches). It also produced 5 pollen cones.
This year the tree seems to be establishing quite well (long growing season for the roots here in Greece) and it exploded with vigorous growth. Until now the top has made 35cm (14 inches) of growth, and still growing, and this is only the first growth for this year.
What seems to concern me a bit is that this year the tree started to produce over 50 pollen cones though it is quite young.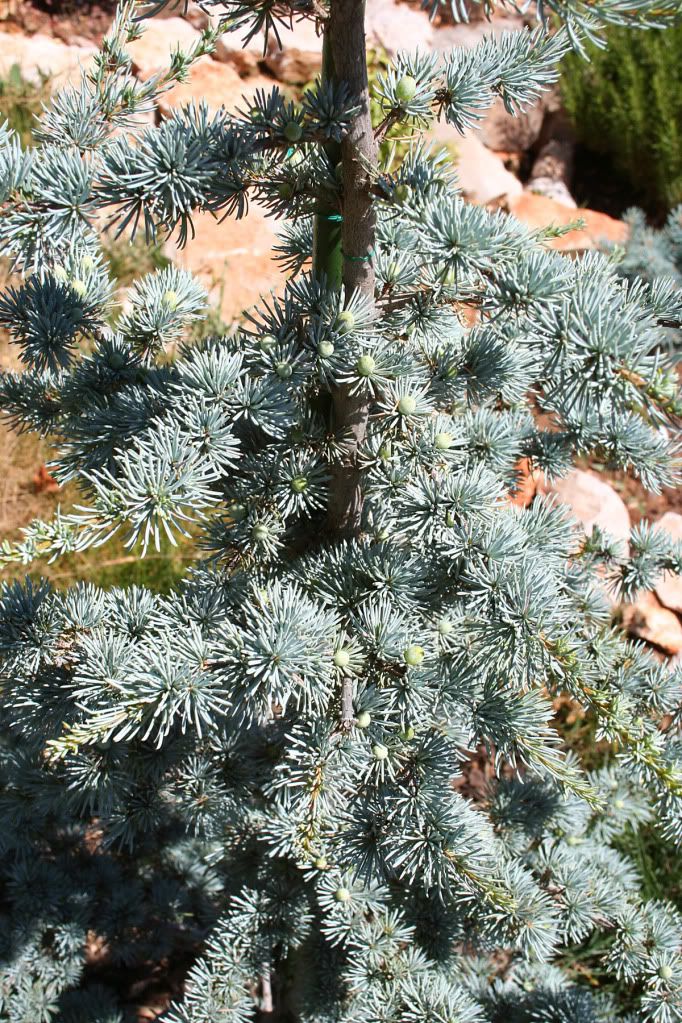 it looks like almost every bud that is not at the tip of a branch, produced a pollen cone instead of a secondary branch.
Is this a sign of stress or could it be something else, like it really is quite happy and produce so many cones?
It really looks fantastic and vigorous in every direction.
Best regards,
Fotis