Old Tulips around the yard.
newyorkrita
(z6b/7a LI NY)
April 21, 2011
The tulips in spots around the garden that have been here for years are mostly open by now.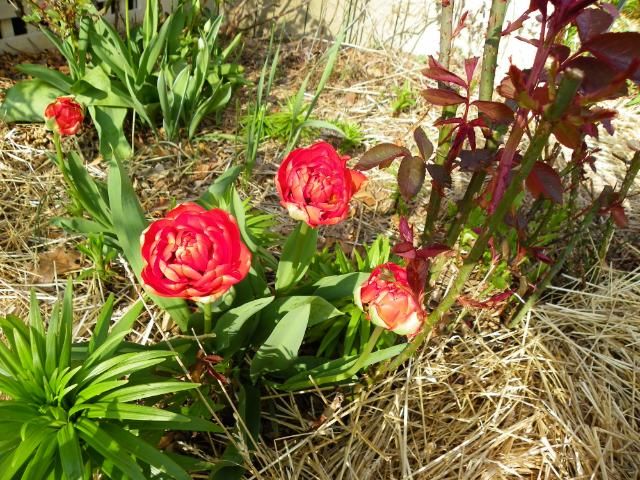 Red Doubles that have been here for years.
Tulips at the base of an old rose.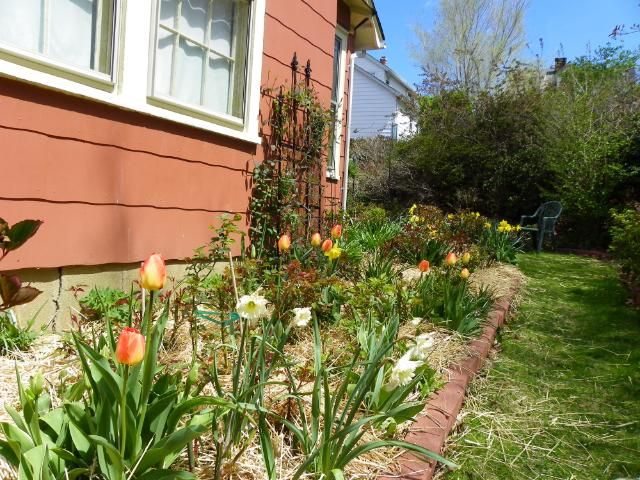 The sideyard rose bed that has some leftover tulips.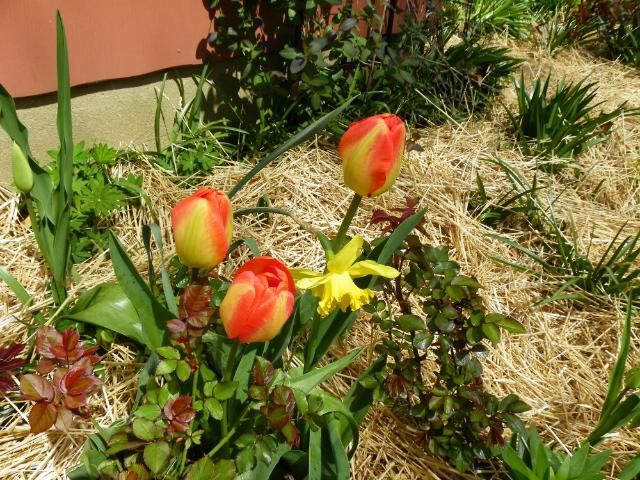 Closer on the tulips.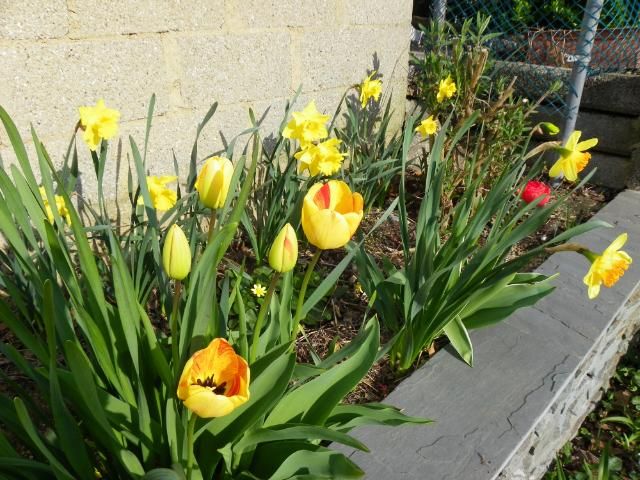 Way upstairs in my backyard. I have this row I planted about four years ago of tulips and daffs mixed.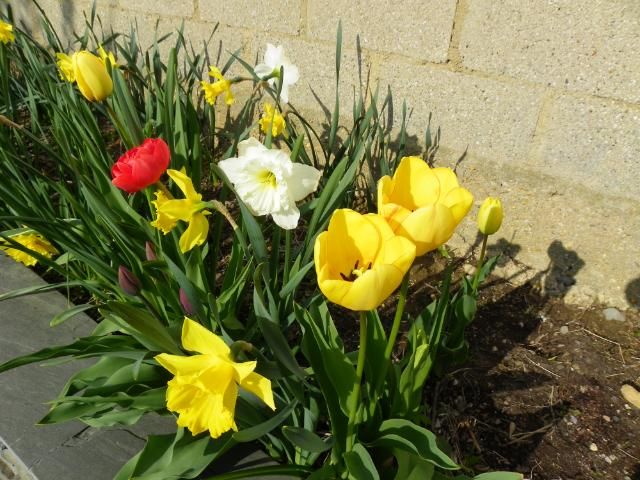 Another spot in that row.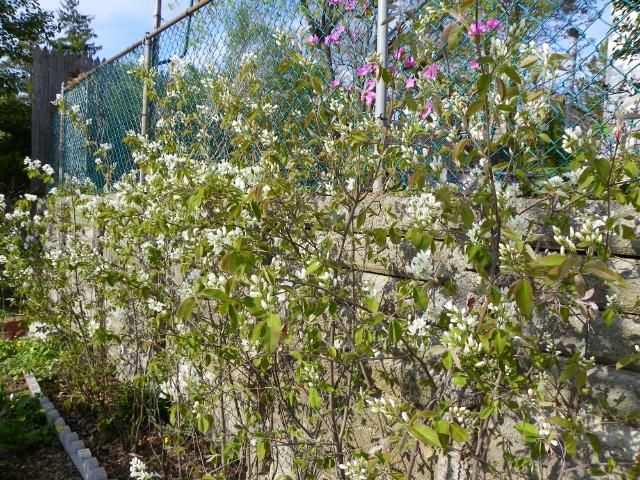 Shrub Serviceberries in the backyard just started blooming.