A Few Early Morning Pics Thursday May 17
Let there be light! The tree cutters/trimmers will be here this morning to haul away the debris. The daylilies seem happy and most of them had turned their lovely little heads toward the morning sun. By this time next week, the board fence will be gone and a new wrought iron fence should give them more sunlight.
Please note: I didn't make the pictures this size. I don't know why they are so huge. Photobucket has gone and done it again - changed things up. What to do? I made them the standard 3 inches. ??? Photobucket wouldn't upload them unless I selected Best Picture Size. I could not upload them otherwise.
Aftermath (Maggie and litte bitty Peaches are surveying the mess.)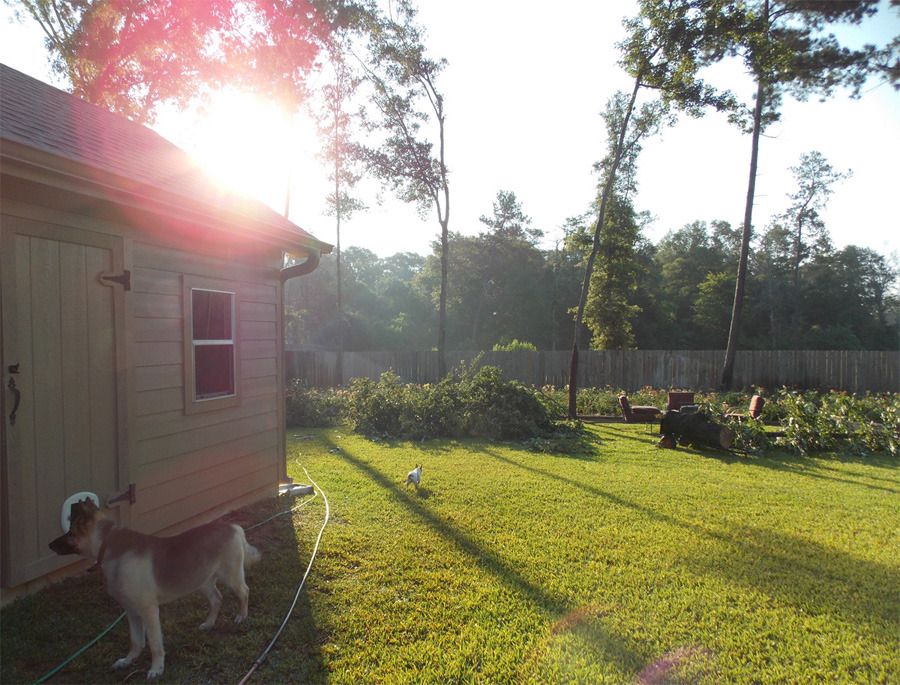 Here are a few early morning pictures I took while waiting for the clean-up crew to arrive:
LEDGWOOD'S PANSY EYE
SOME LAMBERTSON BABIES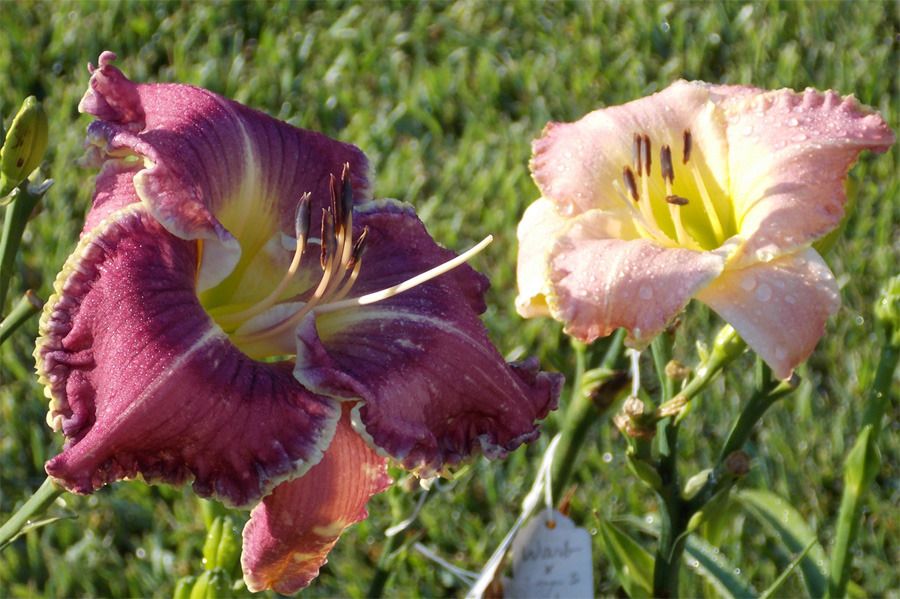 WINGBEATS (background blurred, didn't think you'd want to see garden hose)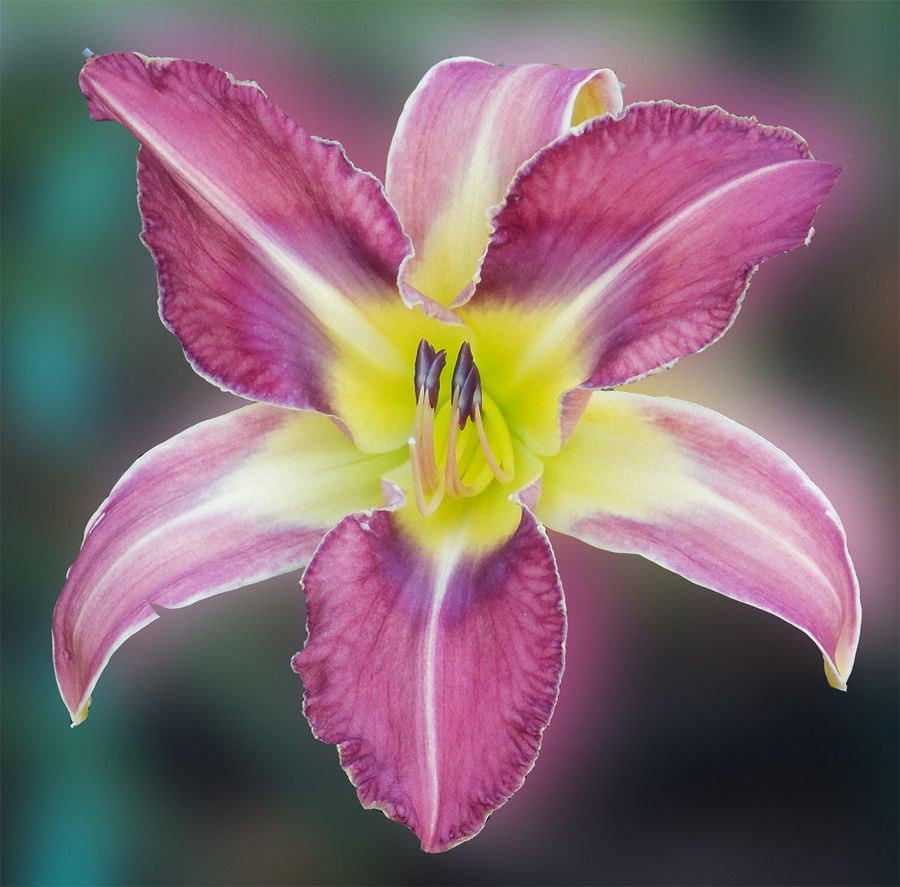 Now for the big clean-up job! Daylilies are covered in sawdust, and the tree cutting made some evil black flying insects mad. They kept dive-bombing me and landing in my hair yesterday. I don't know what they are - they are as bigger than a bee. At least I didn't get stung yesterday.
Nancy