Puppies and more
Ginny McLean_Petite_Garden
April 30, 2012
Just had a wonderful weekend with my daughter and SIL in Calgary. Had to post a few pics of the things I love so much. I hope all enjoy them.
My daughters BD cake made by my awesome cake boss GF!
My SIL's home made kitty apartment and Jack Sparrow ( only resident)
My other GF's six blue merle (all girls) sheltie puppies at 5 weeks old all trying to get at poor mom.
And a couple of action pics.....and not so action pics. :)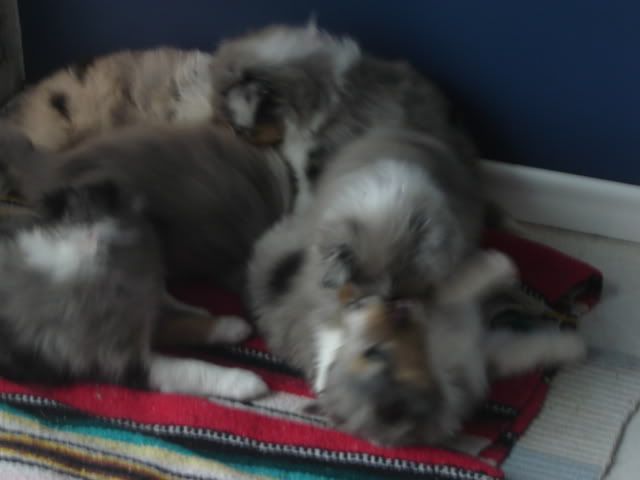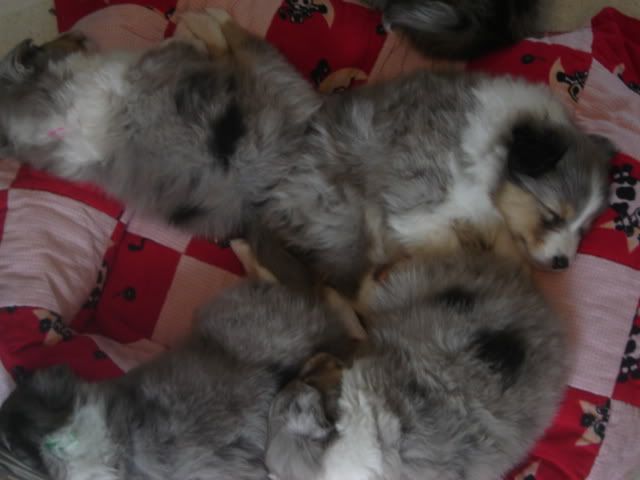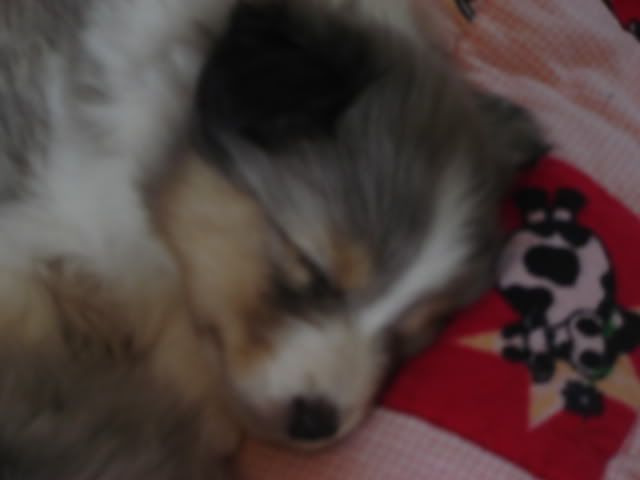 And a fun time was had by all! :)
Ginny
PS The father of these puppies is my chosen stud for my next litter. I have no idea how my GF is going to part with even one of these little darling girls! :=/