Sharing my State - Oregon USA
echoes_or
(Zone 3)
April 12, 2007
I've been a lurker and sometimes poster on this board so thought I might share some of the area I live in.This area was shaped by volcanic activity so the soils are pumice and needs lots of admendments to even get anything to take hold, thankfully my yard has had some type of gardening since the 1930's so I got a boost and didn't have to start from the beginning. Our short growing seasons and high elevations closley relates to yours. So please enjoy a taste of my Oregon. Not often I get good pictures reflecting my side of the state, most reflect the western side which is totally different.
Paulina and East Lakes just north of me. You can see how the volcanic activity shaped the area.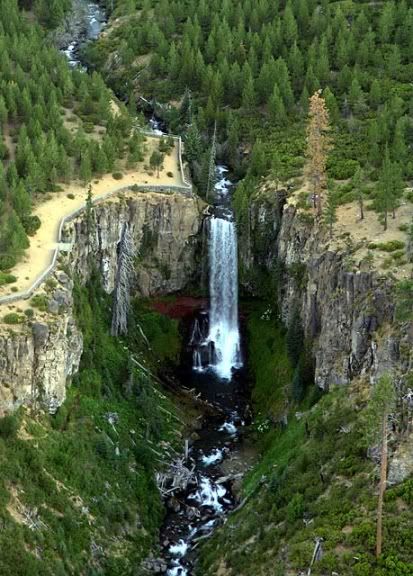 Tumalo Falls just west of Bend, Oregon.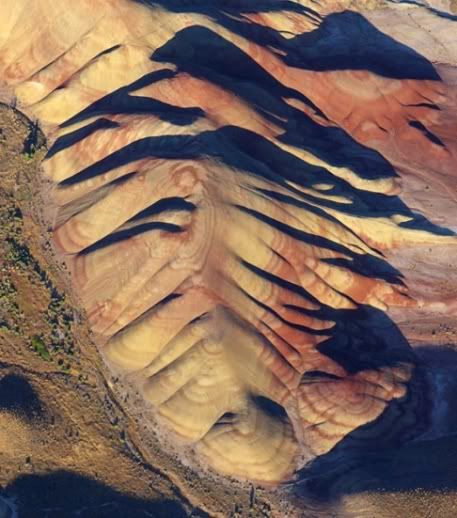 The Painted Hills near Mitchell Oregon. These hills are beautiful and these pictures do not do them justice.
Alkali Lake near Christmas Valley, Oregon. This is south to southeast of me. Maybe a little over an hour away.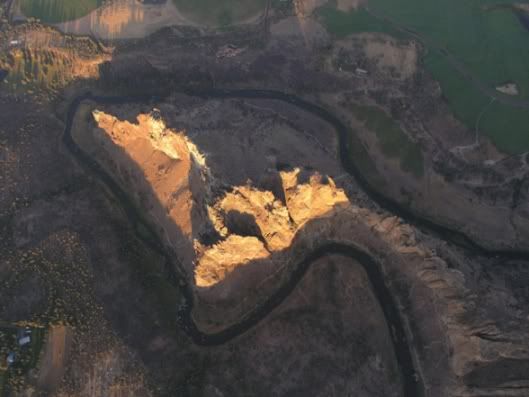 Smith Rock north of Bend, Oregon. Hugely famous rock climbing area. Very craggy and again the picture doesn't give the true story.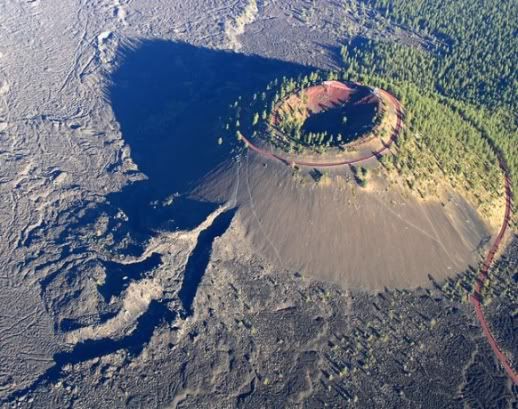 Lave Butte - shows the volcanic formations that abound in my area.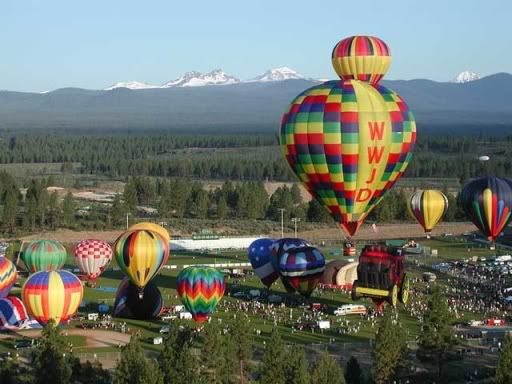 Balloon event over Bend, Oregon. This is the largest town near me.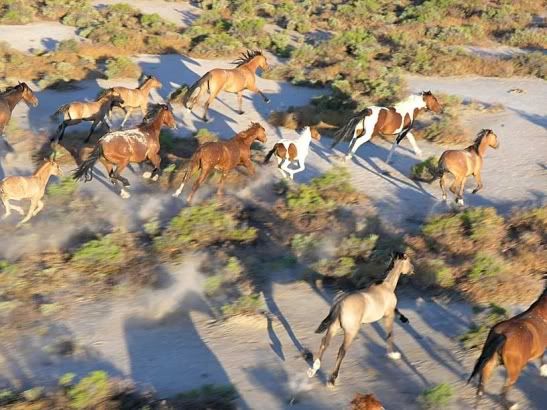 Wild horses on the Alvord Desert east of me. These pictures were taken from a ultra light plane. Almost makes me want to try one out - almost!