My Yellow Mammoth Crocus is blooming!!!
valleyrimgirl
(2b)
April 15, 2007
My first flower in my yard is blooming!!!
Last year it bloomed April 12th and this year April 15. I guess that even with the cold weather we had the last few weeks the plants seem to be coming along about the same as last year.
side view...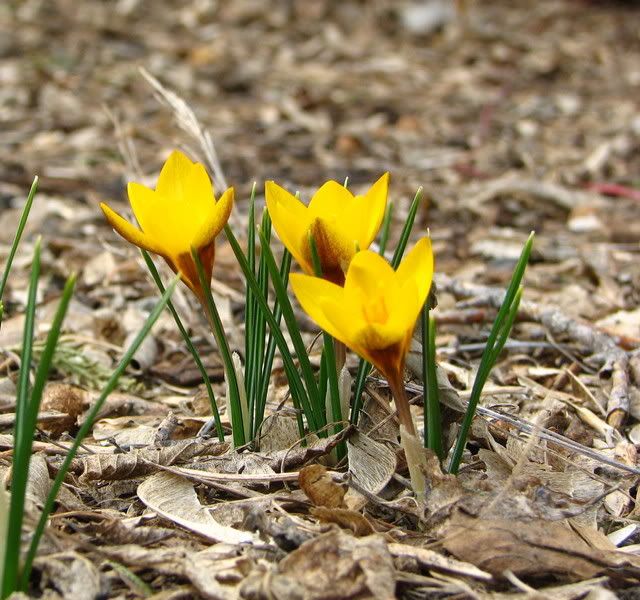 top view...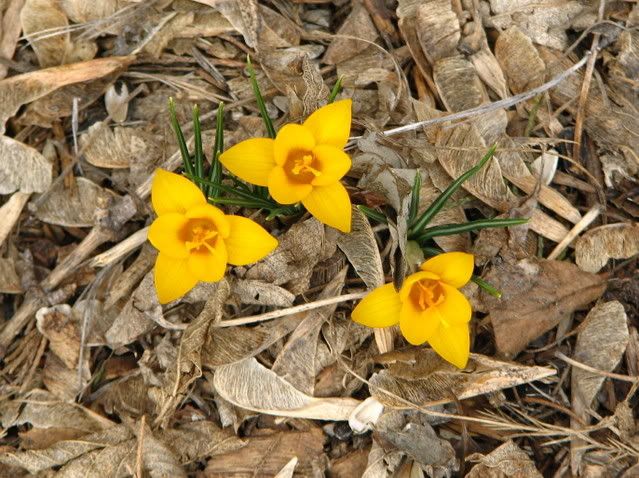 Brenda