Mom's cottage garden peaks (pics)
hosenemesis
(SoCal Sunset 19 USDA 8b)
May 15, 2011
Hi all,
I went to my mom's house today to look at her garden. It looks lovely, so I took some photos to share with you. The pink rose is Guy de Maupassant, the white is Perdita, the small pink is Our Lady of Guadaloupe, the big flowered dark pink is Yves Piaget. The iris is Sweet Musette, and the other flowers are foxgloves, alstroemerias, and columbines.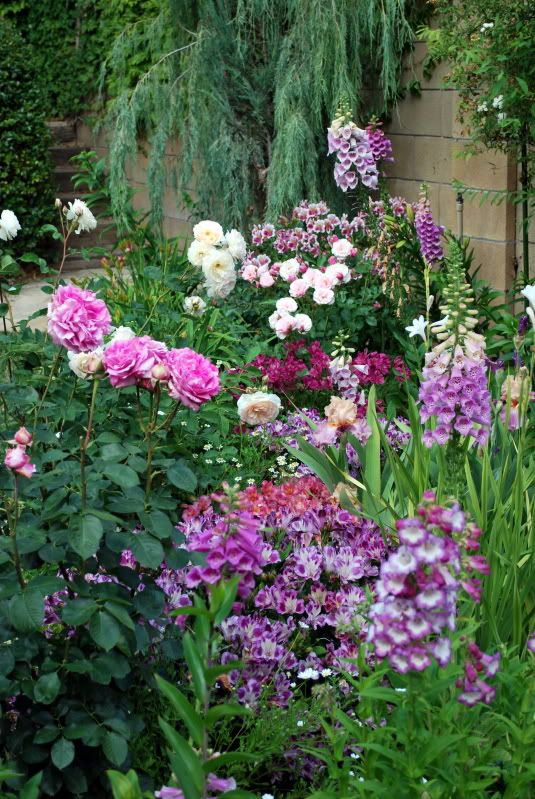 This is her tomato bed. It has been invaded by Mme Julia Correvon and Jackmanni clematis, red asiatic lilies and screaming pink ivy geraniums.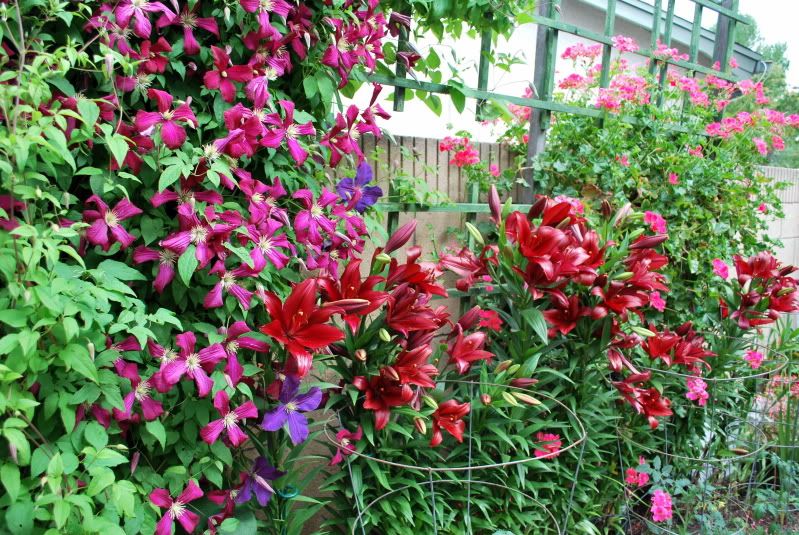 Oh yeah- we met the nicest English lady down the street on Mother's Day, and got a tour of her HUGE cottage garden. I'm trying to finagle a good day to go over and snap some shots for you all.
Renee