Spiny Rose Gall
valleyrimgirl
(2b)
June 28, 2008
I just found this cluster on one of my Morden Rose bushes...spiny rose galls.
They are a bright bright pink (very hard to get a true picture with the camera) and including the thorns or spines each would be about the size of a small pea. There are about 20 of them on this cluster. Yuck!
Without a flash...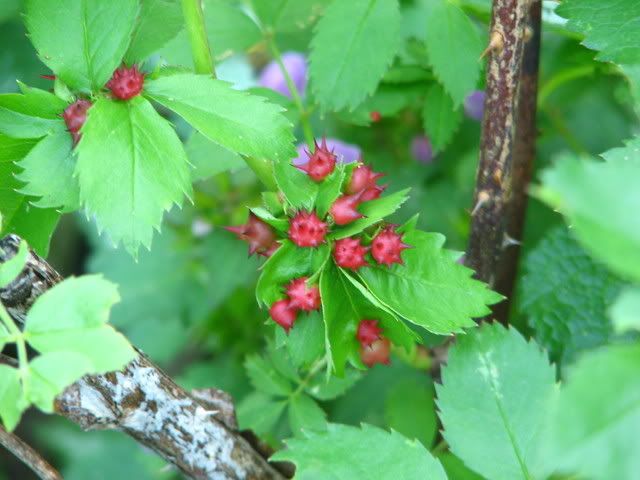 With a flash...
More info on it is at...
http://gardenline.usask.ca/yards/SpinyRoseGall.html
Apparently they are from a non-stinging wasp but if you get too many on the plant then the plant will suffer. I will be removing them and destroying them. No need to multipy these in the yard.
Brenda