We found our new house !
Lilyfinch z7 mid tn
May 13, 2014
After 2 years of renting and looking we found what will hopefully be our forever home. It was fun to look but the market here in nashville is so intense , there's not much time to " sleep on it " or shop around unless you really don't like anything . We had found one house we loved on a Wednesday that it went up for sale , and on Monday our appt to look at it was canceled because it went under contract that day !
So , we are currently waiting To close on this beautiful home. It is amazing how God works , because a lot of things I wanted but didn't think I could afford or find , are here. And one thing that is amazing , is that we get to enjoy a gorgeous view, yet have no responsibility to maintaint the animals and land! This house is a true blessing. The farm has cows and horses and they are moved around area to area , so when we looked the cows were right next to our yard! How great ! Hopefully free manure! Lol
Here's a few pictures of the new yard , it's hard to get dimensions from the pictures but it's 1.17 acres . We do have some brush removal to do but not much . Please if you have any ideas , let us know ! I don't know where to begin my new garden ! Or how I'm going to do anything really. But I'm super excited !! I do have plans for a great adirondack glider looking over lake with an arbor . That's all I got ! :)
Any idea about this lawn? I don't know how to fix the random patches...but the curb appeal is great.

Here is the view from back yard .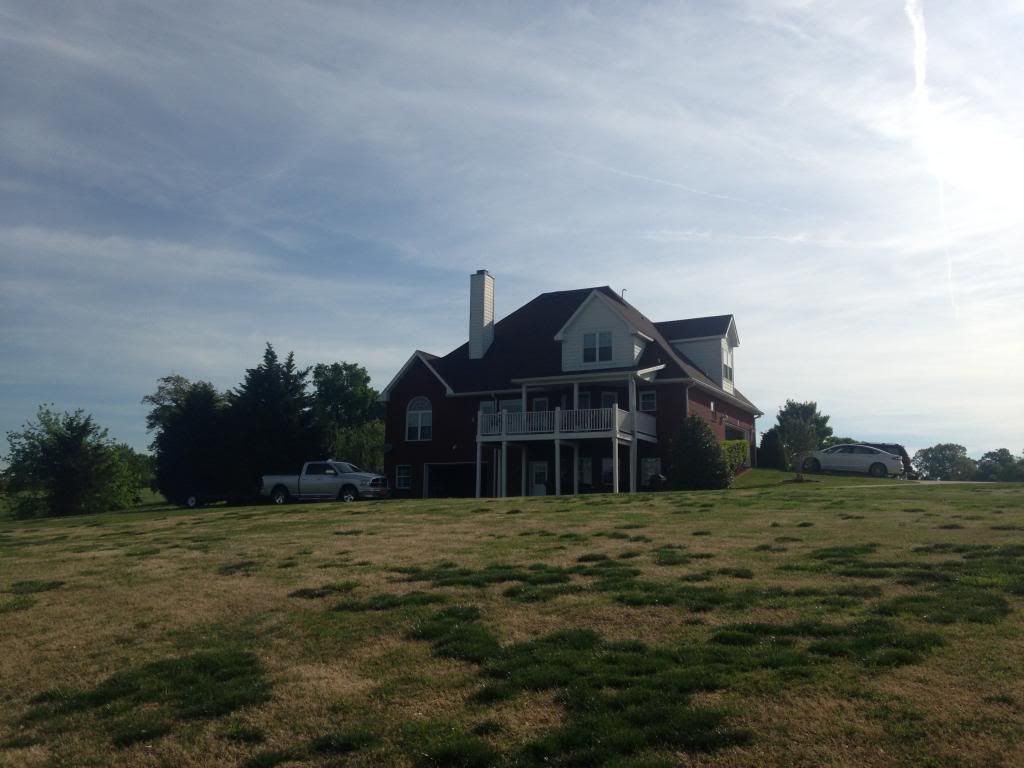 Not a great idea of the depth of yard , but the view is what sold us.

This is view from living room window.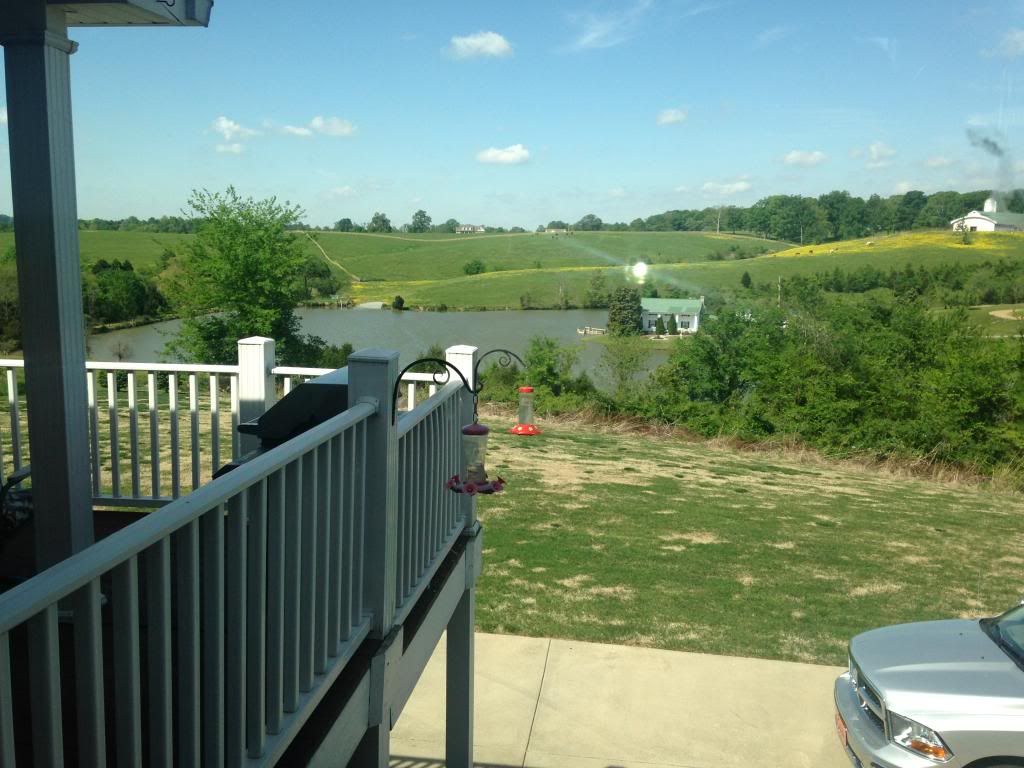 This is to give you an idea of how sweeping and peaceful the view is.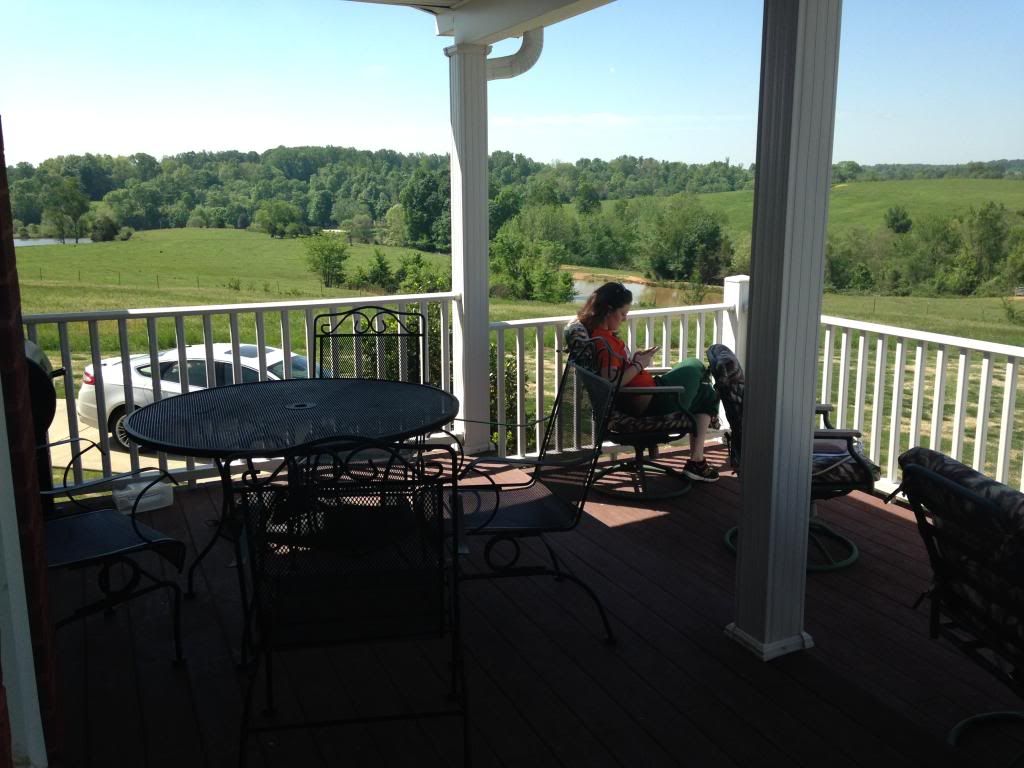 I think the view is going to make the garden even better than I could have imagined ! Never in a million years did I think we would find property like that.
We close June 16 and then can get started! I have all summer to plan beds because I don't want to plant much and kill it in the heat.
So please suggest whatever comes to mind !! I don't have any garden friends here to help in person . I don't know how I want to define my beds, with edging or stone or a shovel.. I don't know if a gazebo or pergola out there would work or be overwhelming.. Or even what kind of fence to use! So whatever comes to mind, please share! Thanks for looking !!