OT: Veggie Gardens really doing well. Pics.
newyorkrita
(z6b/7a LI NY)
May 27, 2012
I had the veggie garden crazies long before I got any of my flower garden crazies but I had really cut back in recent years. Now that I have finially finished adding new flower beds and finished the worst of my moving things around (you know I will always find something I have to move) I have really gotten back into the veggie gardening. There is nothing better than getting fresh veggies to cook for dinner from your own garden!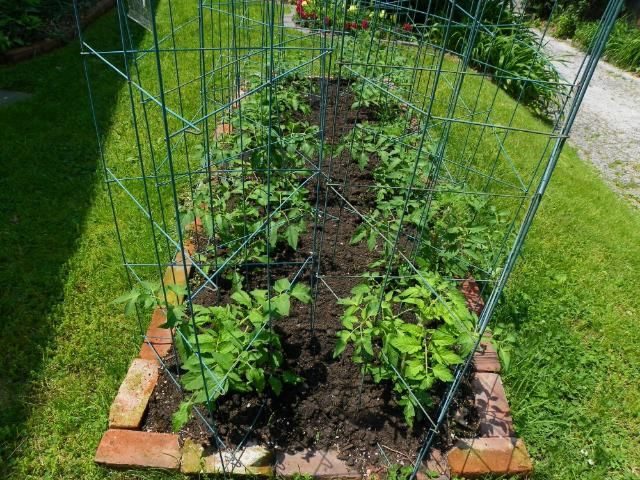 Here is the tomato garden area I already had from last year but enlarged to make longer at each end. So now there are 12 tomatoes growing in there, two rows of six. I put two bags of compost on them and they are really happy.
The new veggie garden I put in a few weeks ago and used up the very last of the lawn here. It has two rows of four each tomatoes to make eight tomatoes. Then it has lettuce at the ends and celery and brocolli raab along the very middle.
Not having much room, I made a chive and dill planter bowl and also one of oakleaf lettuce. Then the longer planter has Bright Lights Swiss Chard.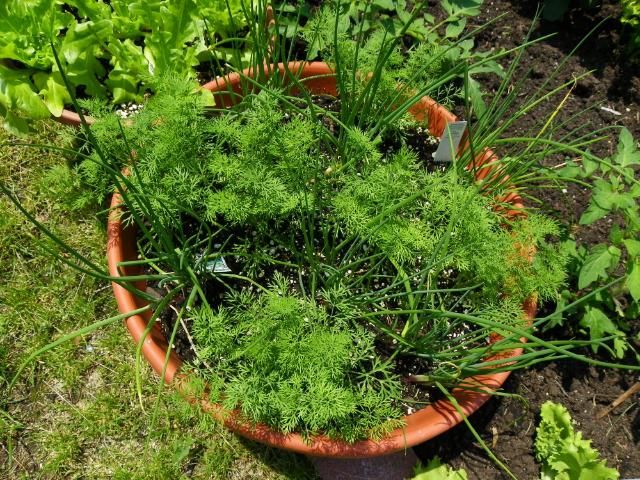 Here is a closeup of the dill and chive bowl.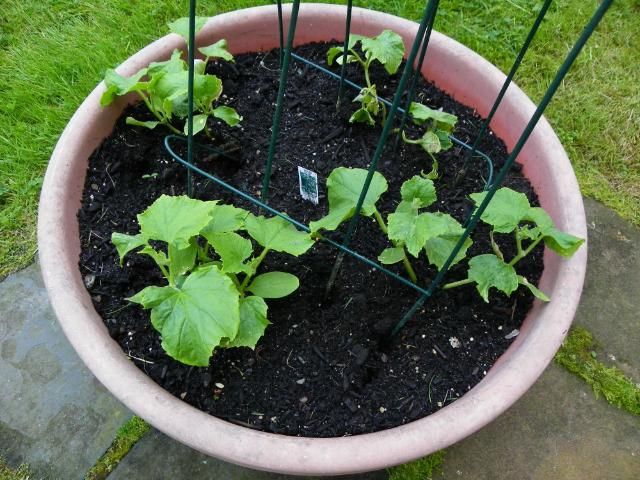 I have some bush salad cucumbers planted in this big bowl planter. Upstairs in the main path that runs thru the big backyard daylily bed, I have the rest of my cucumbers planted.
I have various assorted climbing beans planted in pots. one type to a pot. I have five pots of beans. This one is Blue Lake string beans. The other pots are Spanish Musica european beans, and Red Noodle Chinese Yard Long Beans, Gren Noodle Chinese Yard Long Beans and Chinese Asparagus Beans. I also have three pots of peas.
I ordered some exotic cucumber seeds and will be starting more types of cucumbers soon.