Hobbiton conifers of the week, July 23rd
firefightergardener
(7/8)
July 23, 2012
A baker's dozen this week as I have had the entire day to work in the garden, take photos, remove the dead and dying(Lost two pines). As per Will's(Waas) request, I have tried to include the source for each plant.
First a curiosity. Last year, these three plants: Abies veitchii 'Rumburk', Abies procera 'Blaue Hexe' and Abies koreana 'Kohout's Icebreaker' all put on tremendous growth, almost three inches on each of their fastest branches. This year they have grown even faster! Apparently they are very happy with their spot. These three cultivars will eventually be allowed to grow into and around eachother, my own design plan, similar to what people do with perennials. Time will tell how bad of great this idea is.
The overall planting:
Abies veitchii 'Rumburk'. That upward leader is over four inches long. Source: (Coenosium Gardens)
Abies procera 'Blaue Hexe' - Robust in all directions, a few of the branches are three inches or so. (Coenosium Gardens)
Abies koreana 'Kohout's Icebreaker' - Massive terminal growth of the leader, over five inches(13 cm!). (Coenosium Gardens)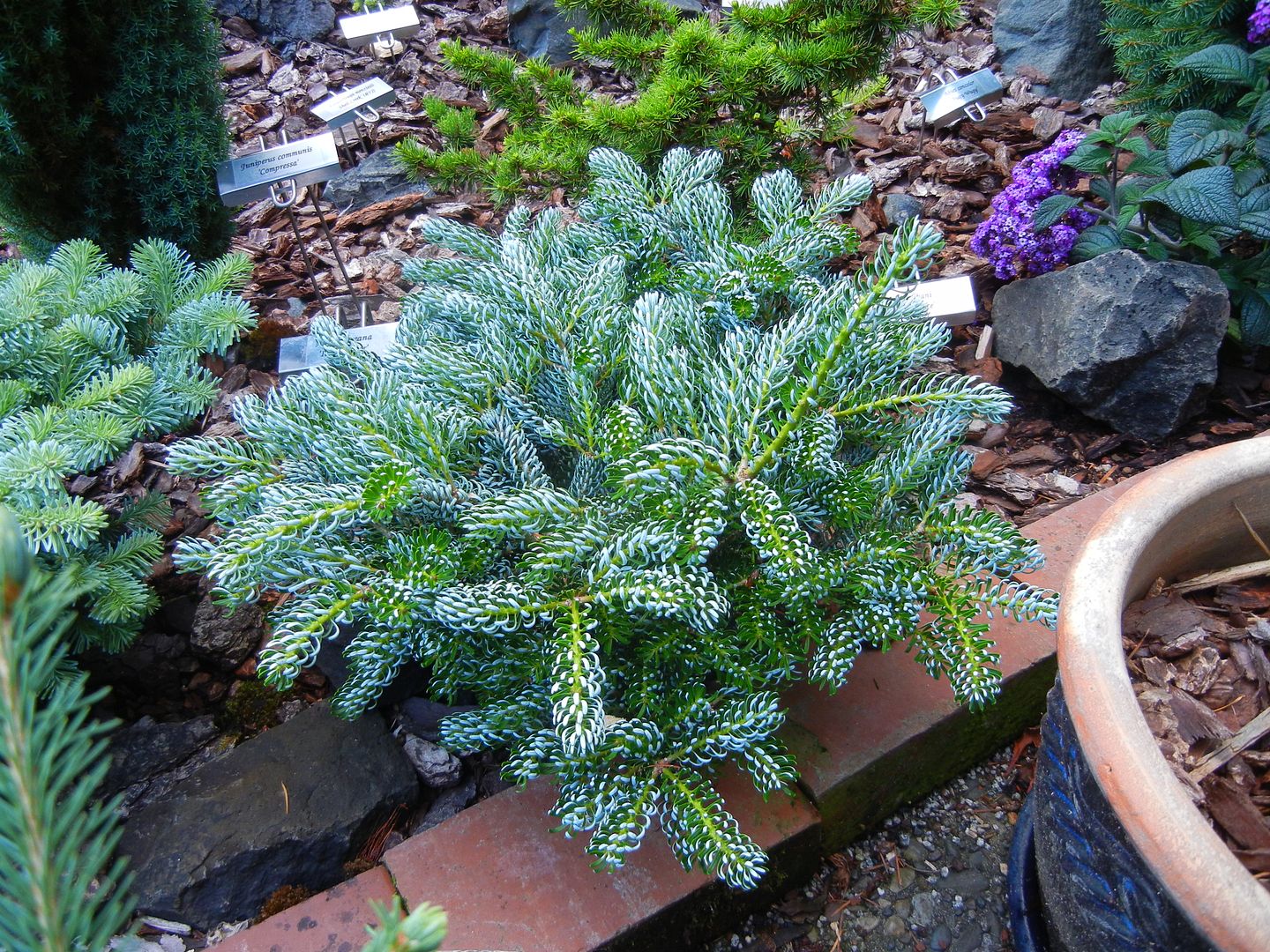 Maybe these plants will tighten up when they get more crowded or with age. Maybe they just love the 12+ hours of direct sun and plentiful water/fast draining soil. In any case, needless to say, I'll have plenty of scion-wood for trades soon.
Cedrus libani var. atlantica 'Horstmann' - A *slower* growing blue atlas cedar, which in our climate here in the PNW, means just a very fast growing cultivar, not an enormously fast growing cultivar. 5-6 years old. (S&S)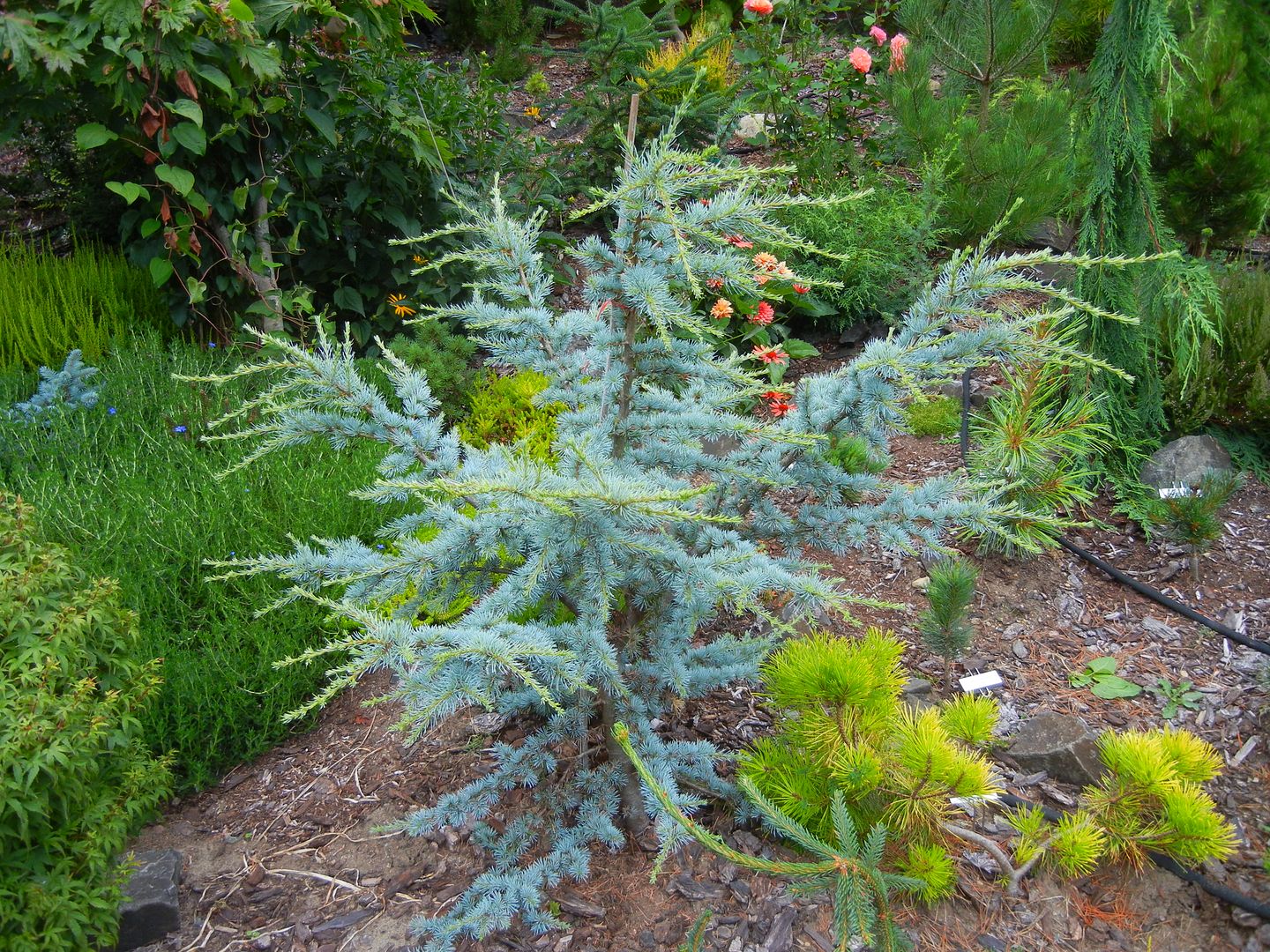 Pinus parviflora 'Fuku-zumi' - One of the best, most of this shape is natural. (Local nursery)
Picea mariana 'Aureovariegata' - One of the best colored conifers I grow, IMO. Golden-blue-green needles. Perfect form. (Bonsai Bob-Ebay, four years ago).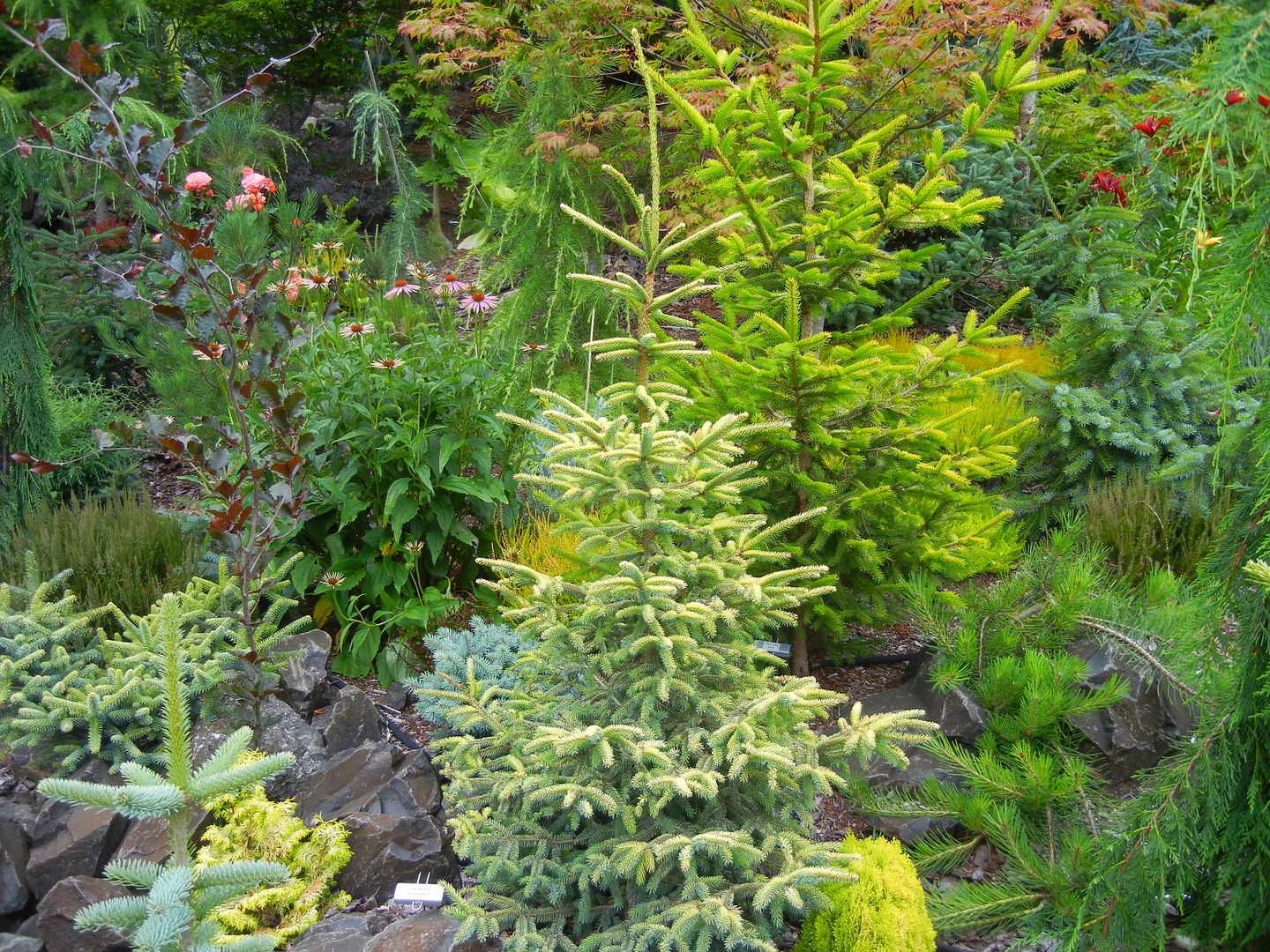 Closeups.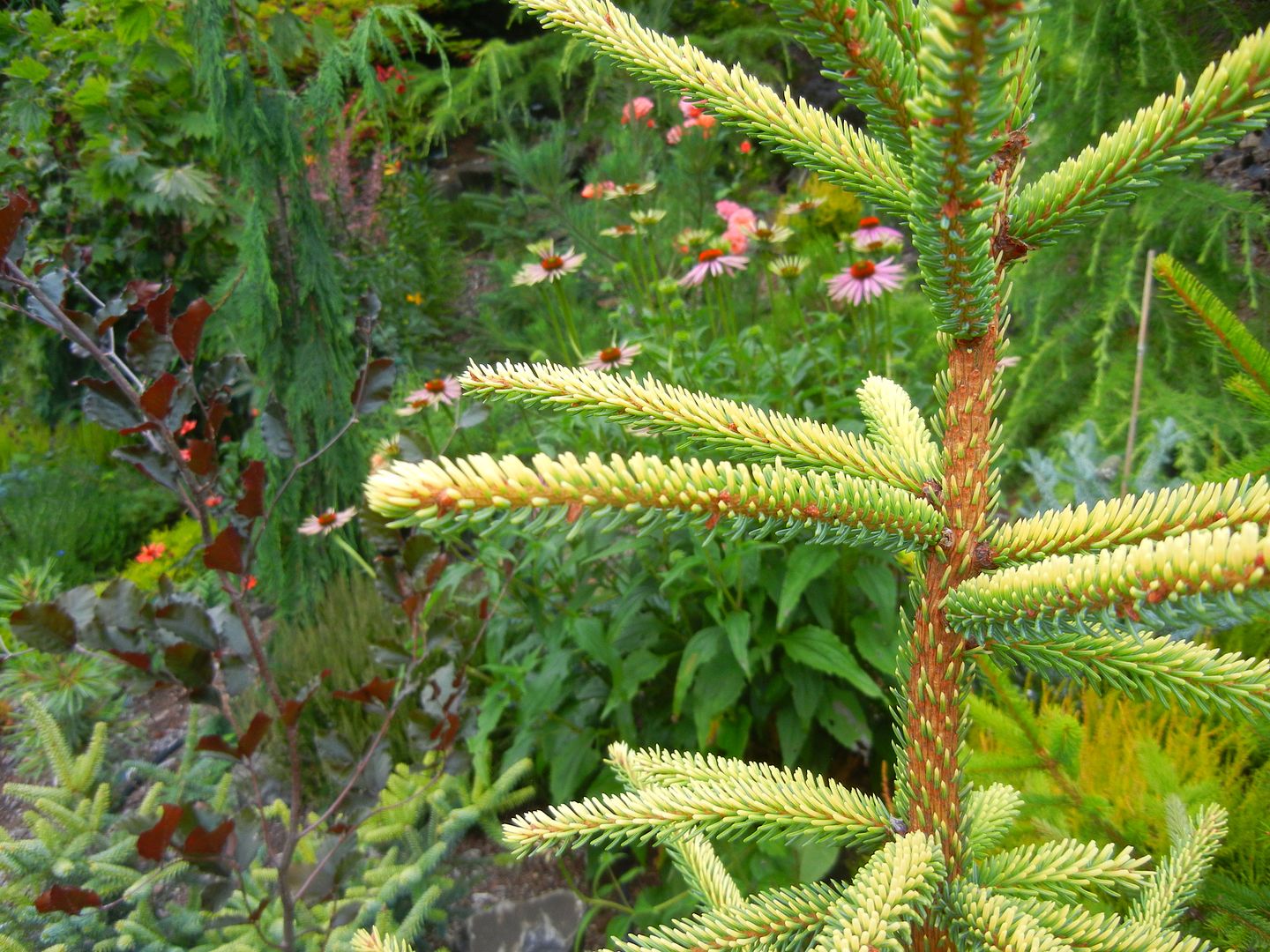 Pinus densiflora 'Pendula' - All over the place and very fast growing. Fourth year in the ground. (Local Wa. state nursery).
Pinus strobus 'Sara Rachel' - A lovely, conical plant. Similar to a hershey's kiss. (Coenosium Gardens)
Pinus sylvestris 'Jeremy' (Coenosium Gardens)
Crytomeria japonica 'Sekkan' What a great plant, remarkable color with no burn at all. (Local nursery)
Sequioadendron giganteum 'Powder Blue' - An enormously fast growing, hazy blue giant redwood. Over seven feet of growth in two years despite horrific, compacted soil and dry Summers. (Local Nursery)
Sciadopitys verticillata 'Ossorio's Gold' - One of the best. (Coenosium Gardens)
Pinus thunbergiana 'Kotobuki' (Local nursery)
Picea pungens 'Montana Ave.' - Now here's a great example of sunlight desires of conifers. These are the same plants, planted the same year(3 years ago), from the same source and looked identical when I planted them.
Moderate to heavy-shade(and in a pot). Struggling ugly-ducky.
Part shade.
Full Sun. Doesn't even look like the same cultivar.
Pinus parviflora 'Tenysu-kazu' incorrectly known as Goldilocks. Brilliant varigation, mostly gold, full sun. (Local nursery - Boyko nursery origin).
Tenysu-kazu(Goldilocks)
Closeup.
And the planting - my signature 'chaos'.
A maple for the week. Acer palmatum 'Kotomaru' - Tiny red new leaves contrast well with the older golden-red-orange-green foliage for great effect. Mildly 'trimmed' each year but slow growing and about eight years old. An interesting tidbit, about three years ago I literally ran this tree over in a snowstorm trying to get out of my steep driveway. It was stuck under my car for a few hours, bent to hell. I finally righted my car and then the next day in the same snow storm I ran it over again. Tough little bugger and amazingly beautiful despite dry, full-sun conditions.
Hope you enjoyed, and fire away questions, I'll do my best.
-Will