Clematis from seed
bloomorelse
(Z4b NB Canada)
August 8, 2006
I also planted clematis seeds in 2004, and this is my first flower from one.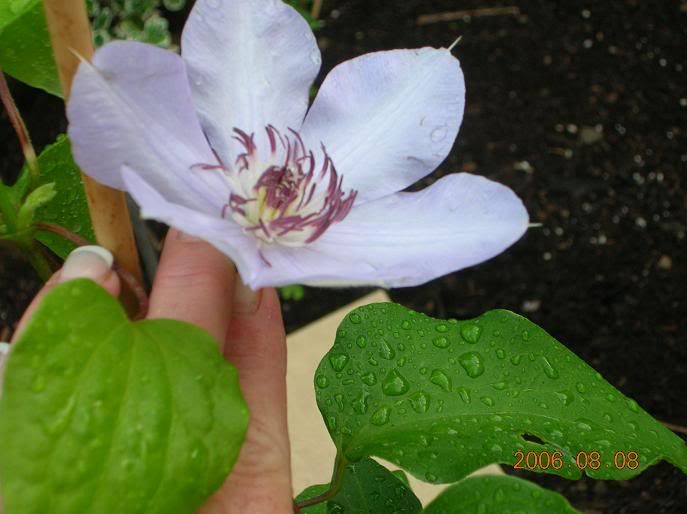 with a couple more flower buds on a different plant.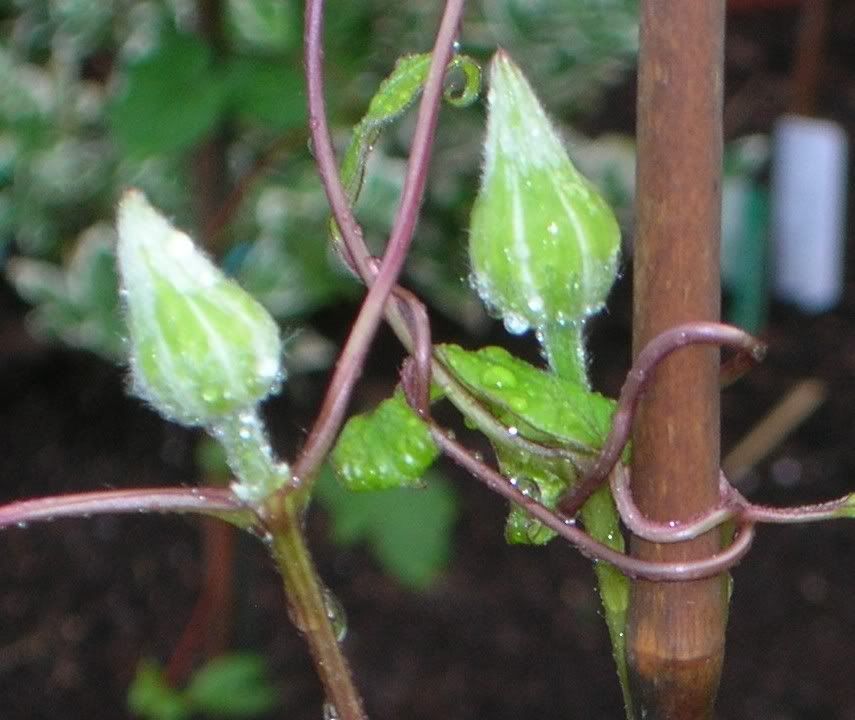 Oh, forgot to say on the dailily post that they are my nails, but with a gel finish on them (done by a professional, not me).