Late August blooms
marciaz3 Tropical 3 Northwestern Ontario
August 28, 2011
This is the rose my daughter gave me for Mother's Day - repotted with some added lobelia and ivy on a little trellis.
Another flush of buds on a White Koster, and one bloom: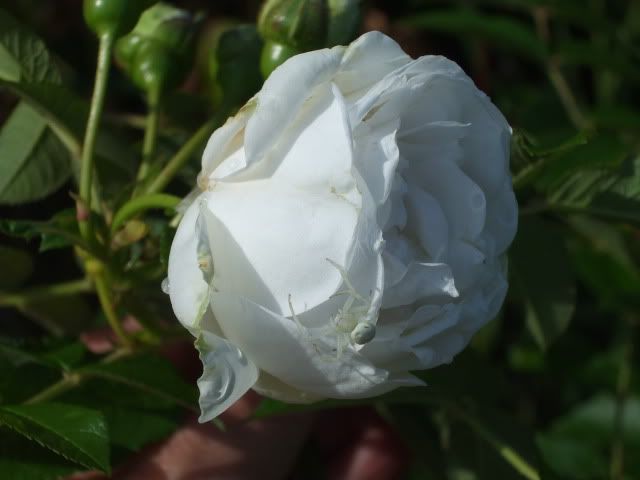 Pink phlox: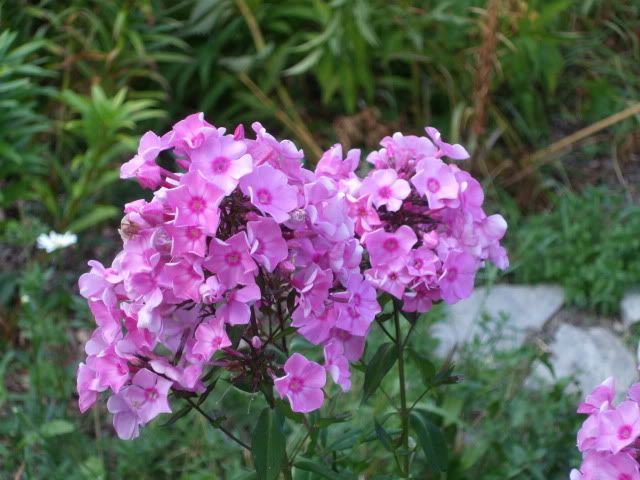 Lavatera: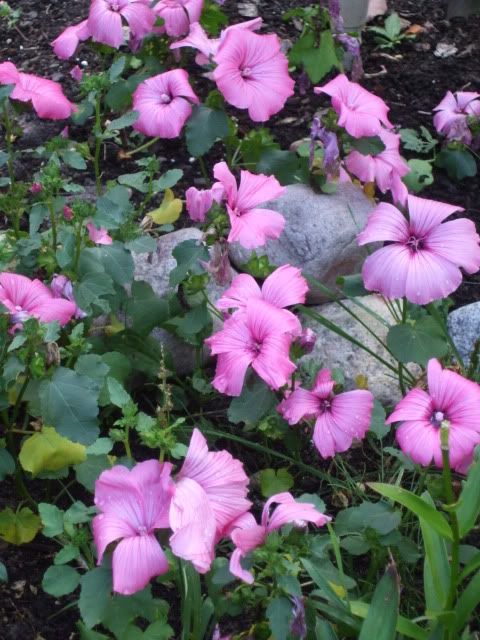 Hollyhock jungle!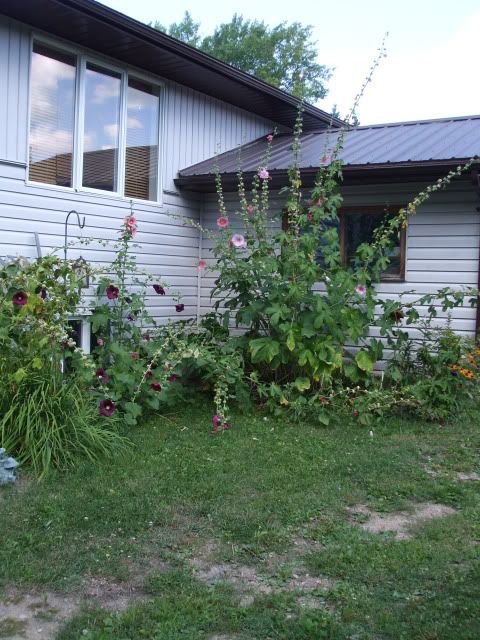 This heliopsis just doesn't quit:
Hawkeye Belle is blooming again. :)
Something called Emilia - something different that i tried this year: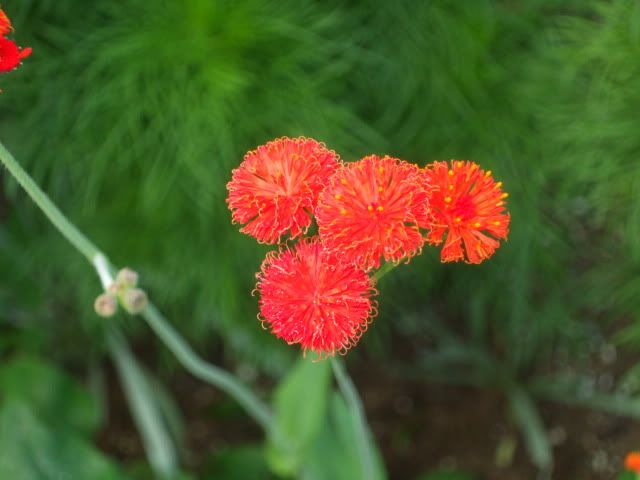 Echinacea 'Sunset':
Some of the blooms are a little faded.
Echinacea purpura: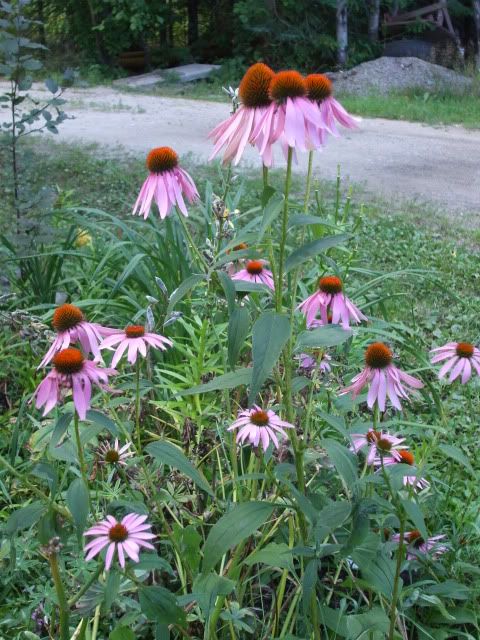 Delicata: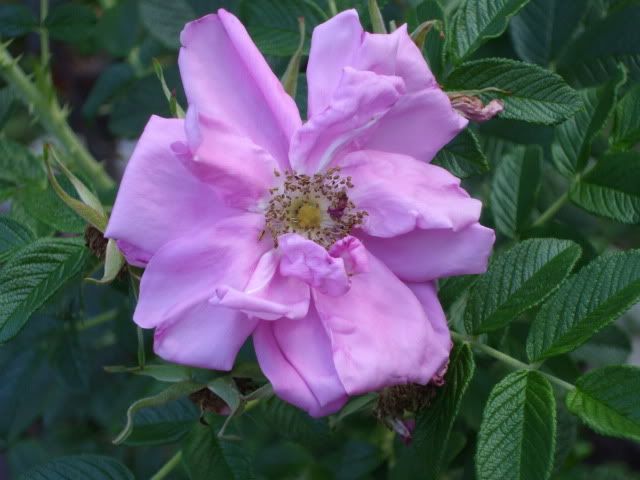 Clematis 'General Sikorsky':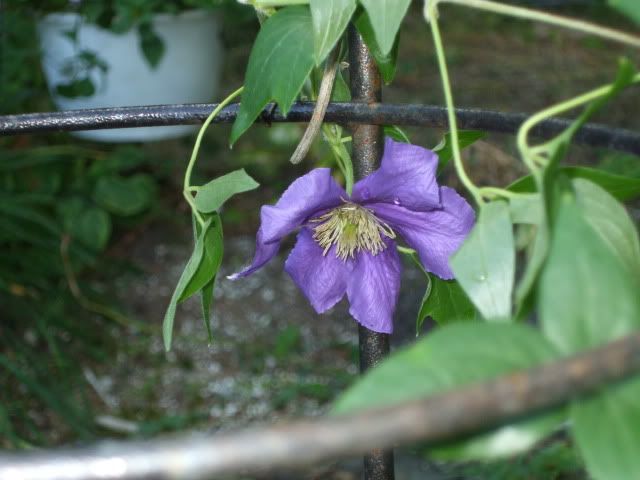 Aster nova belgii 'Rose Beauty' - and it is!