Garden pics - week of August 20th
marciaz3 Tropical 3 Northwestern Ontario
August 20, 2006
Here are a few from my garden today. There isn't much different lately, so thank goodness for annuals! :)
Blanc Double de Coubert: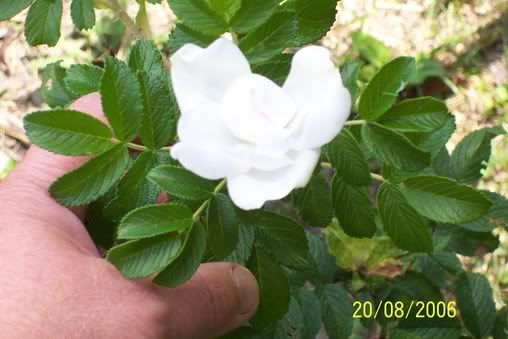 I put a cypress vine in a container (because i didn't know where else to put it!). Looks like it might even bloom a bit. There have been some flowers but not a lot and they weren't very impressive.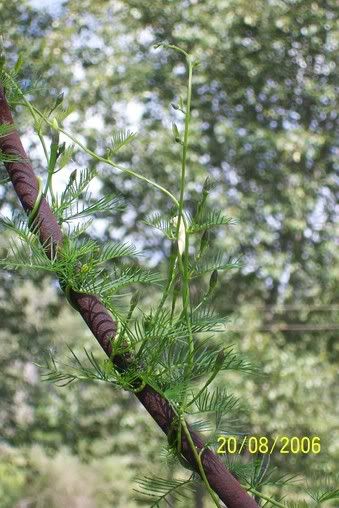 Osteospermum 'Passion Mix' finally blooming - these didn't do as well this year as last.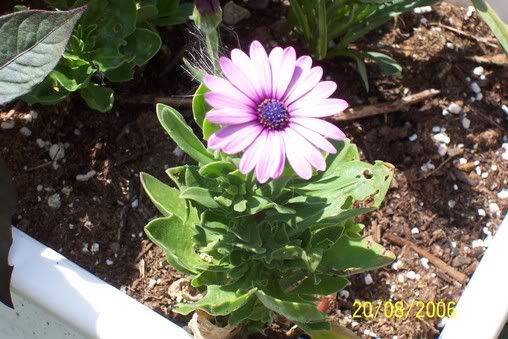 Stocks (can't remember which variety, but they aren't 'Night Scented' - though they MAY be scented at night and i haven't sniffed them!)
Peach Stella - one of the three plants i ordered from Dominion Seed House this spring. It's kind of pretty, isn't it?