Happy Thanksgiving?
hunnerbun
(Z-0b, Manitoba)
October 8, 2006
Seems to me that mother nature skipped right over Thanksgiving and went directly to Christmas....do not pass go....do not collect $200!
This is what I woke up to this morning...after losing the power several times last night....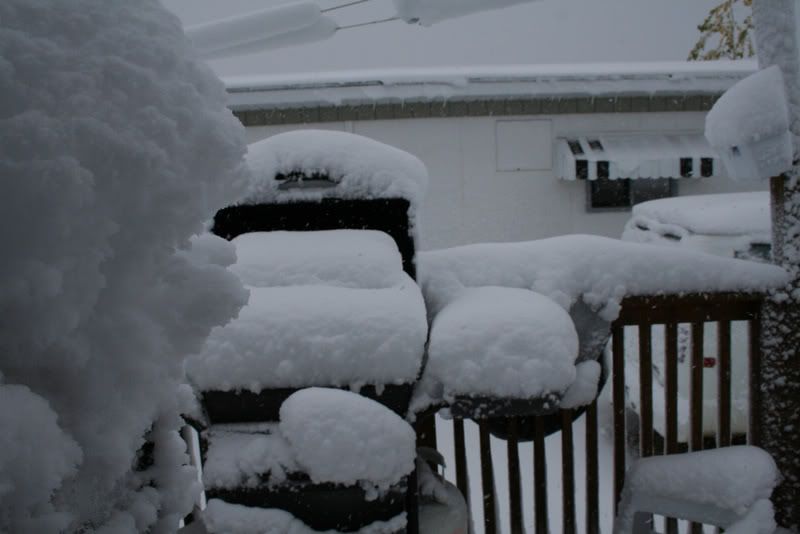 This is the view into the back yard thru the porch window...