I still have some mysteries to solve...
CrazyDaisy_68
October 13, 2006
I'm sure that some of these are from a Butterfly Mix that I tossed in the garden this spring but I really have no idea what they are.
This one just started opening a few days ago.
This one is very scented -- every time I walked by it (when it was warmer out) I would think "Wow, I love that smell!"
Very low growing -- maybe 5-6" in height.
Again, very short plant (also +/- 5-6")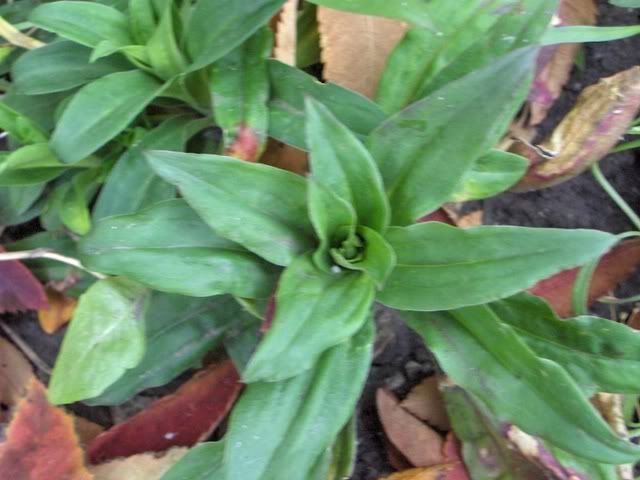 Weed? This is growing in a totally different area and I only just noticed it this morning when I went out to see what was still blooming. Ohhhh, could it be Sweet Williams ?? I know I tossed some seeds of a burgundy type somewhere!
TIA
Ang
PS --- Sorry for the large photo sizes here --- I'm trying to resize them over at Photobucket but for some reason it doesn't seem to want to change for me! I'll keep trying though.