Some seedlings I like
Here are some of the seedlings that have bloomed so far that I like. Temperature really does affect the color on daylilies. See the seedling examples.
PRECIOUS CANDY X TWILIGHT ILLUSION #1 opened last week when temperatures were cooler. This is a two-year-old seedling with first blooms this year. It has 4-way branching and 17 buds.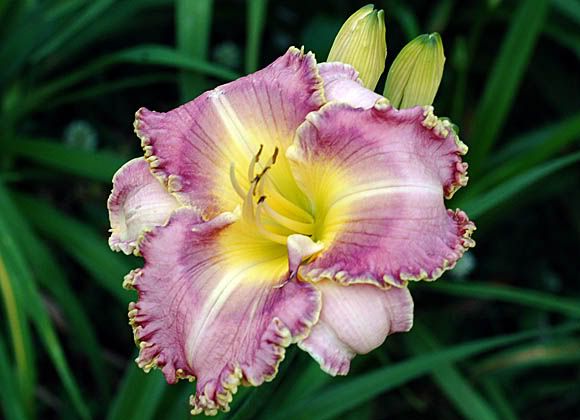 Here is the same seedling yesterday after two days of daytime temps in the mid-90s.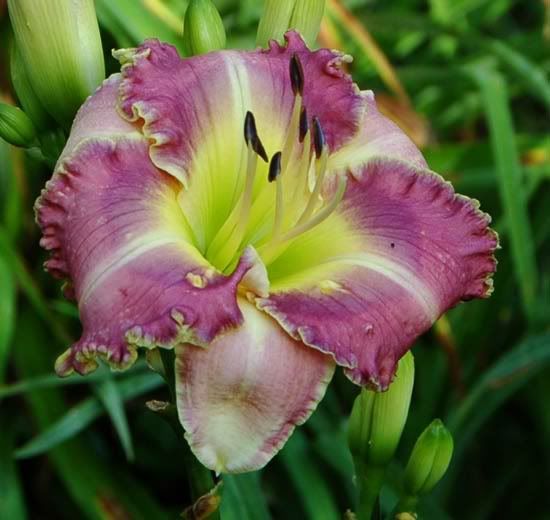 INTO THE MYSTIC X SYMPHONY OF PRAISE with an early bloom during the cooler temps. This is another two-year-old blooming for the first time. It already has a rebloom scape coming!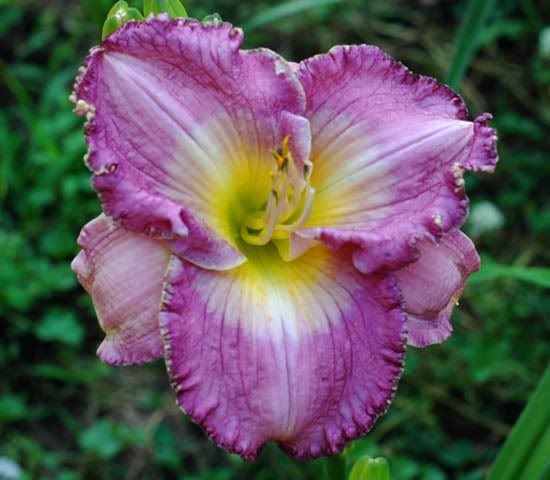 Here is that seedling two days later when temps turned torrid.
AWESOME APPLIQUE X BLAZING SADDLES wowed me with its first bloom. This one-year-old had clear lavender petals with a dark purple feathered eye.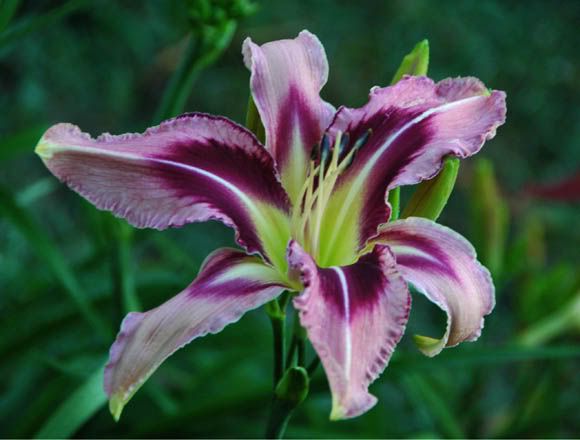 Today, after two days of extrememly hot temps, AA X BS had cream lavender petals and a lighter purple eye. While the colors were not as pleasing to me, I liked the way two of the petals were pinching and all of the sepals were curled back.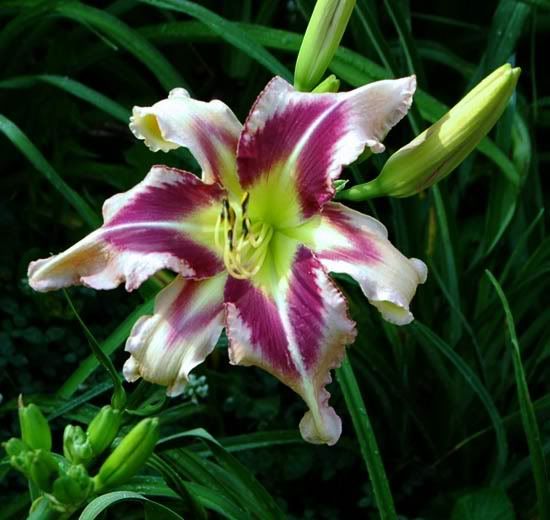 Here is DUST BE DIAMONDS X TUXEDO JUNCTION #1 on its first flower. This is a semievergreen two-year-old seedling that has increased from one fan to four since last year.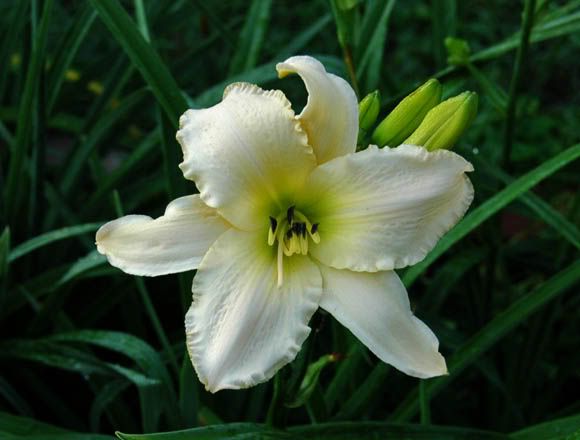 Here's how DBD X TJ #1 looks blooming in the heat.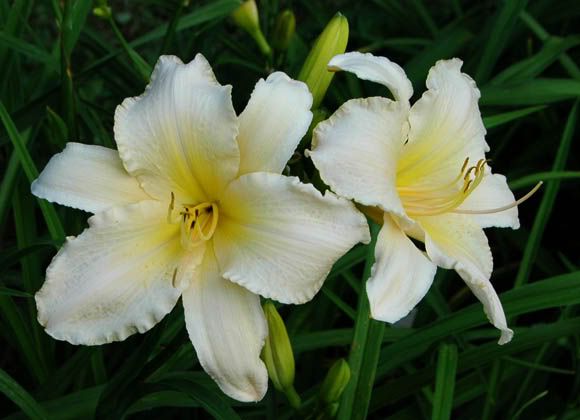 Here are a few other seedlings that have bloomed in the past week who do not seem to vary quite as much with the temps.
SMOOTH JAZZ X MORT MORSS - I was hoping for something round with teeth. But I like this narrow petaled bloom with the blue eye quite well.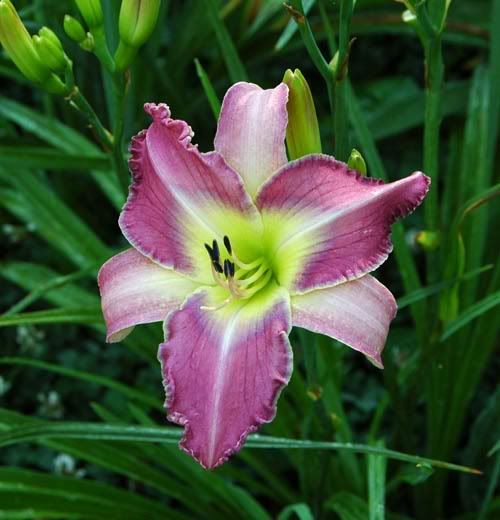 BLACK FALCON RITUAL X ROBES FOR THE QUEEN - Again I was going for teeth, but so far haven't seen any.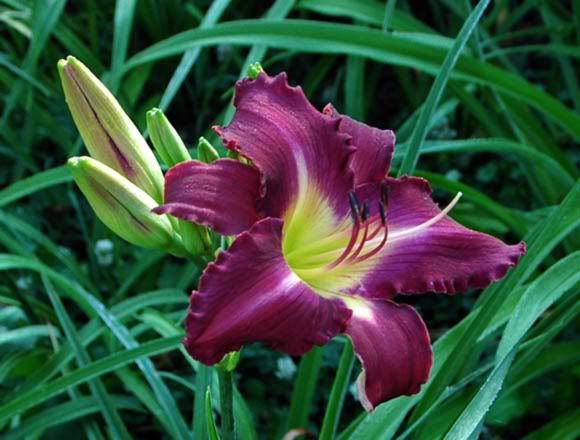 And some others:
COMANCHE MAGIC X NEVER BEEN KISSED (2-year-old bitone)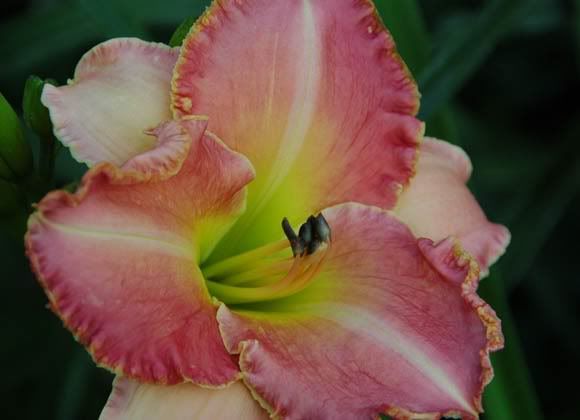 EVENING ENCHANTMENT X GILDED KNIGHT (5-year-old extra early evergreen)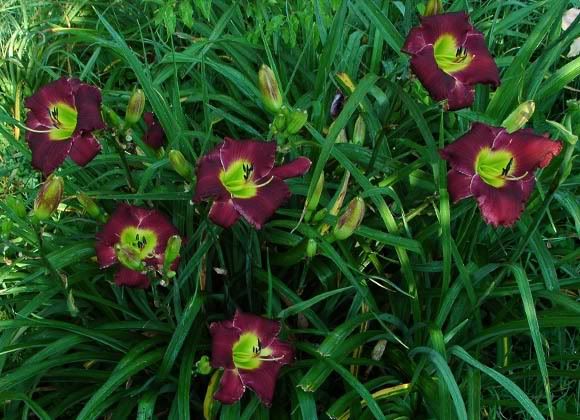 Debra