OT: Been busy making a new veggie bed.
newyorkrita
(z6b/7a LI NY)
May 15, 2012
It started out as a new bed for tomato plants but then I added to it.
First I got eight bags of compost and positioned them were I wanted. I had to get them exactly right as I didn't have lots of room there. Then I put bricks around them to outline the new bed. You can see the bricks started in the picture.
Next I finished the brick border and set stakes exactly were I wanted them. Only pounded them in enough for them to stand up while I finished with the garden.
Laid newspaper directly on grass and dummped compost bags and then leveled the garden. The white markers are where each tomato plant is going to go. I finished pounding in the stakes so that they are all of an even height.
Eight tomato plants planted.
Then more veggies added. Lettuce at both ends and then in the middle celery and brocoli rabe alternating. Radish seeds will be planted at the outside edges the long way. I have chive and dill seed also that I would love to fit in there.
Closeup of the middle.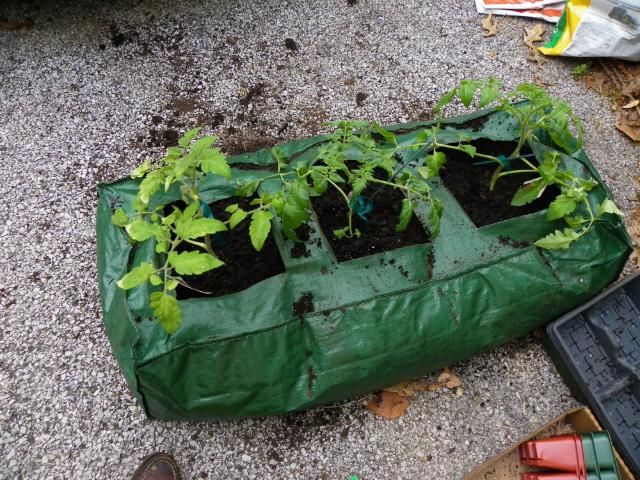 Then I had three tomato plants leftover so I planted them in this "patio grow bag planter". Looks more like a sack to me than a planter, ha-ha!