Spring Shrubs and Blubs Flowering
newyorkrita
(z6b/7a LI NY)
May 8, 2011
I love this time of year as the shrubs and small trees in the garden bust into bloom.
Lilacs blooming.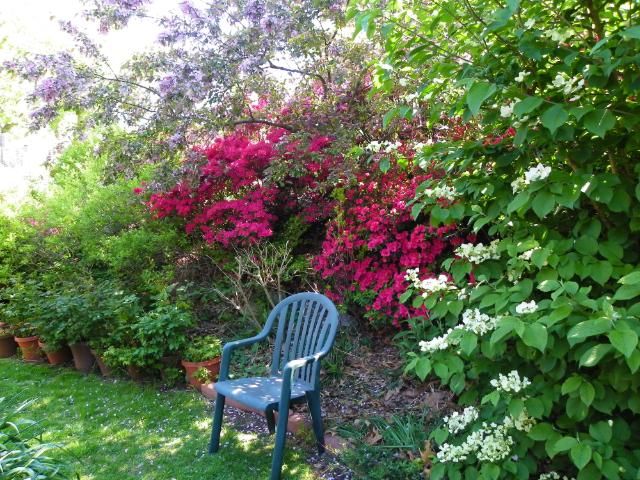 Sitting area under the crabapple tree facing the sideyard rosegarden.
Sideyard rosegarden has lots of Wood Hyacinths blooming.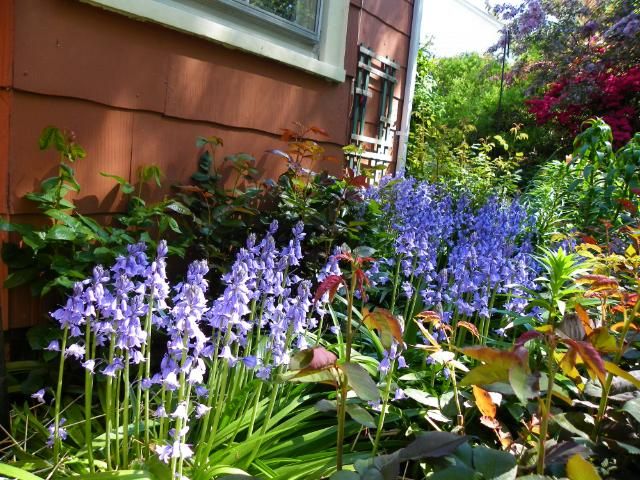 Closer view of the wood hyacinths.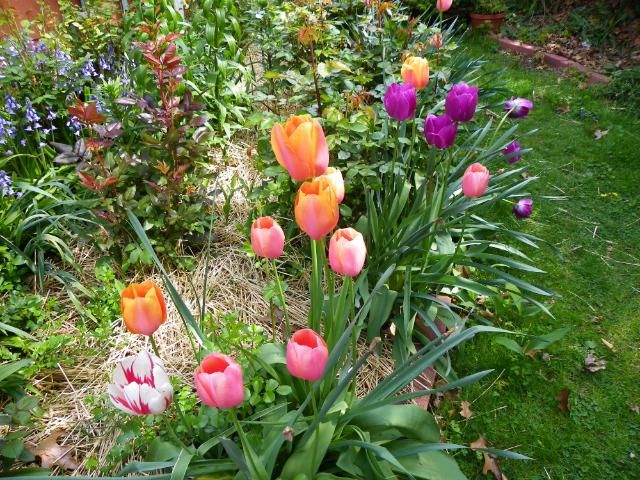 Tulips still blooming in that rose garden.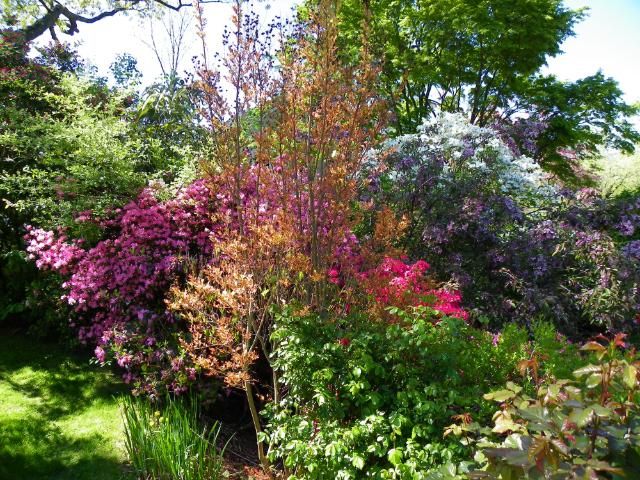 But mostly the backyard is full of spring shrubs blooming.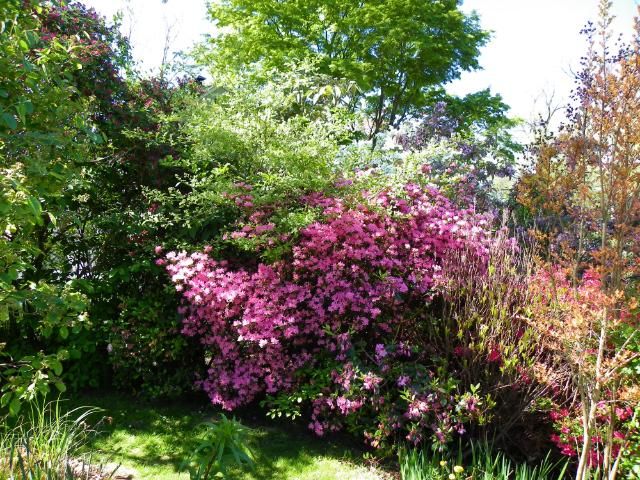 More shrubs blooming.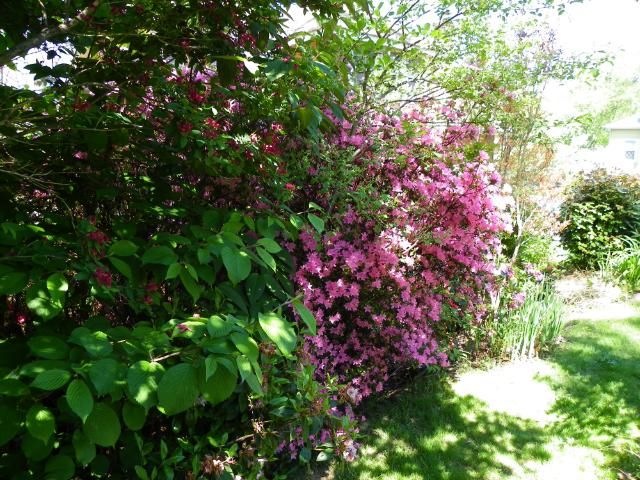 Sometimes you can't even see the house from the edge of the "woods".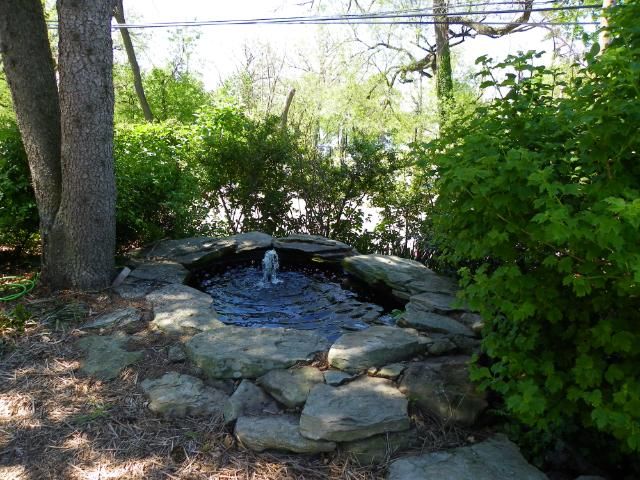 The pretty pond. I bought some floating hyacinths and put them in there yesterday but you can't really see them from this angle.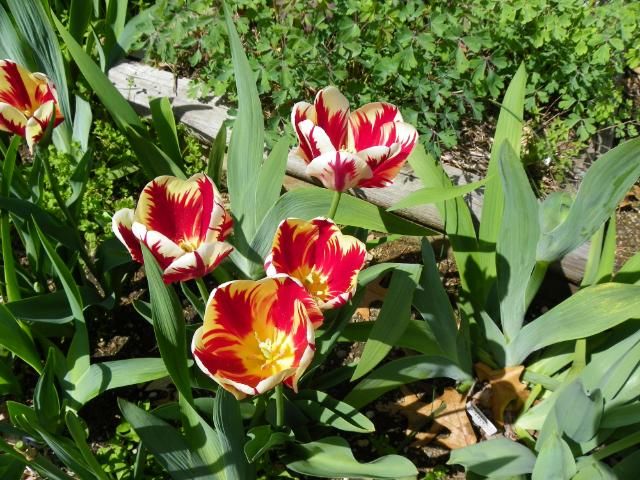 Some of the tulips are still going. These are strangly colored ones!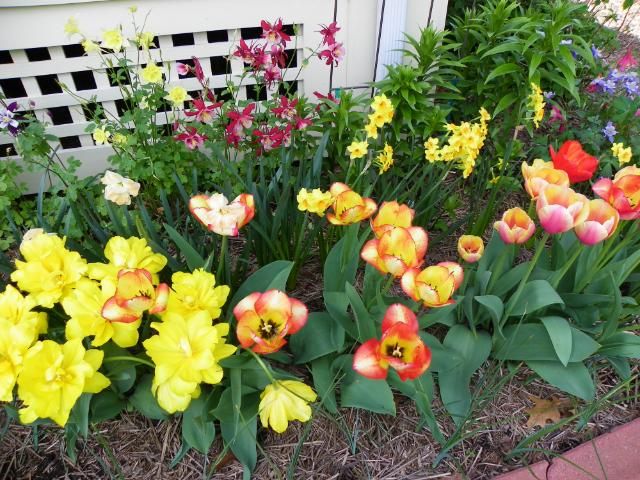 A section of the Columbine garden tulips still blooming away.