conifer as nesting habitat
A couple of months ago I posted this pic of Cupressus glabra 'Blue Pyramid'. A robin had made a nest and laid an egg in there. This is June 22.
So now, for the rest of the story!
Here is mama bird sitting on the nest, June 27 (taken out the kitchen window).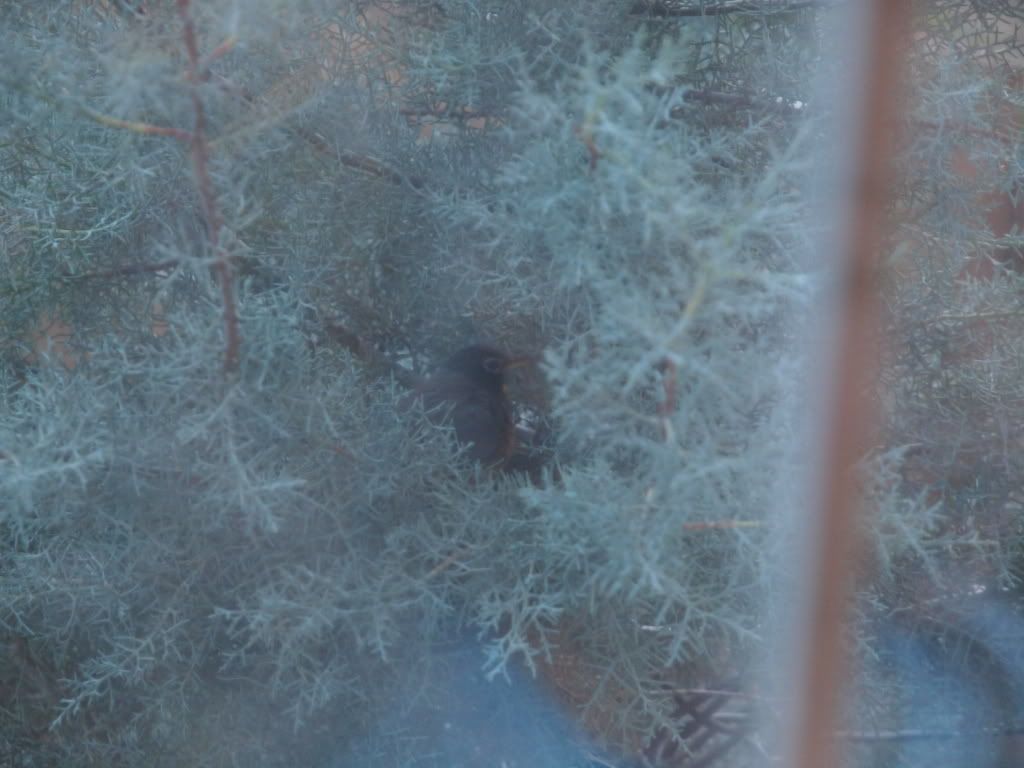 And again on July 7.
July 9, the new arrivals!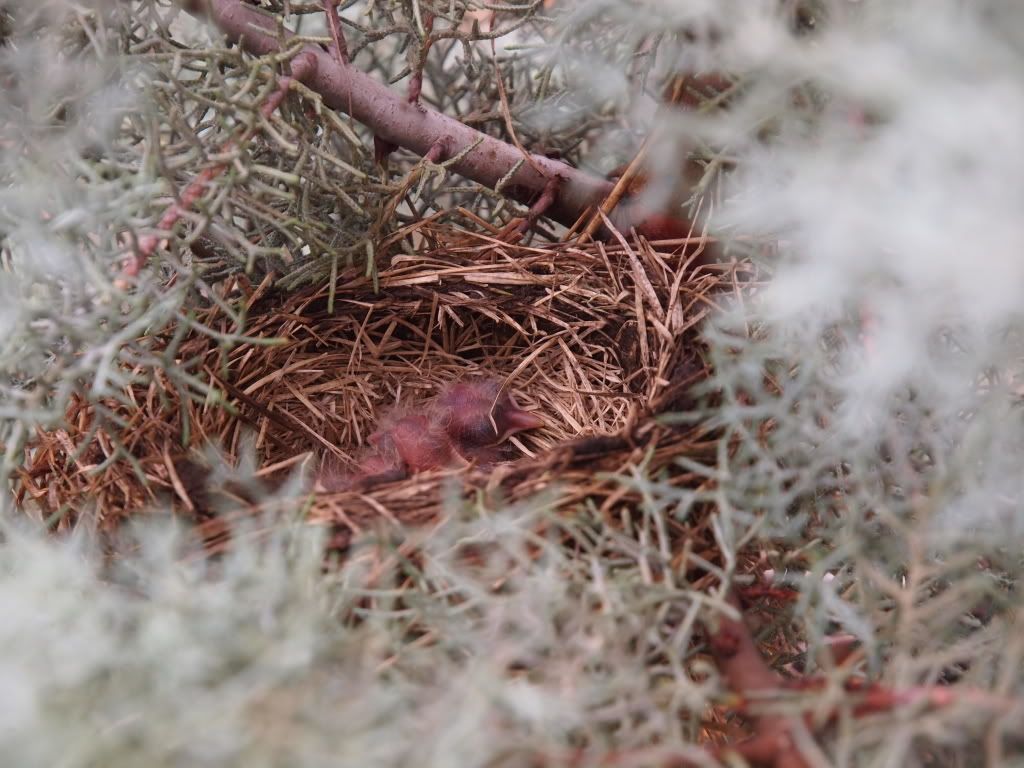 July 12, growing fast.
July 14, these babies are hungry!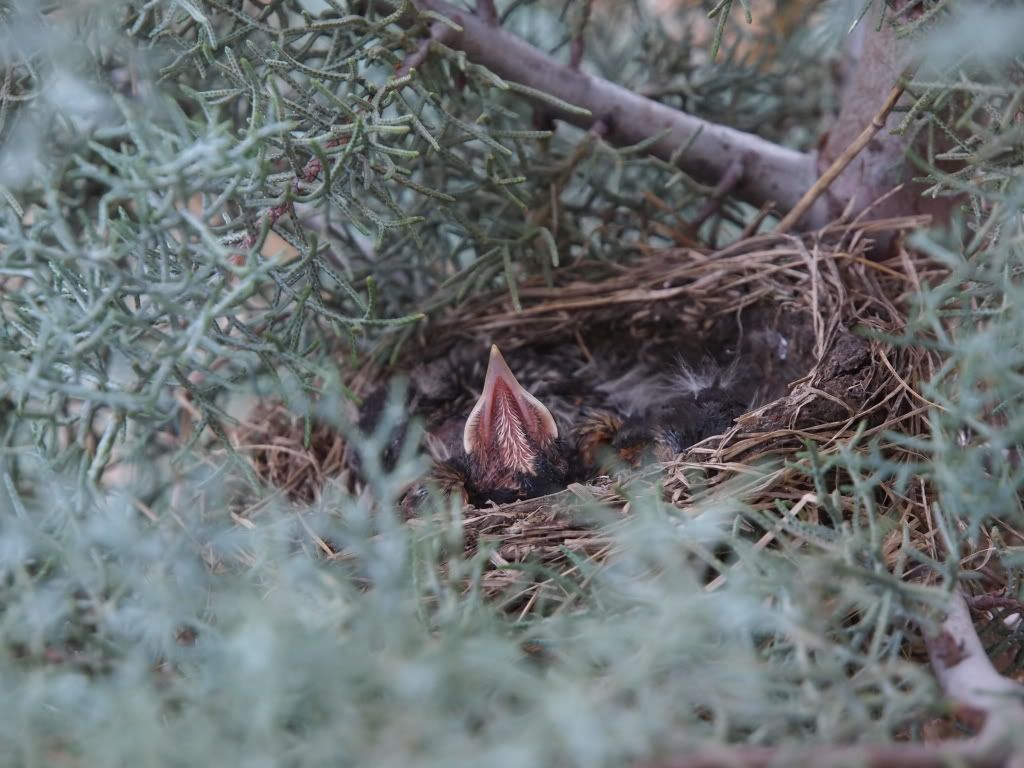 July 15, it's getting crowded in here.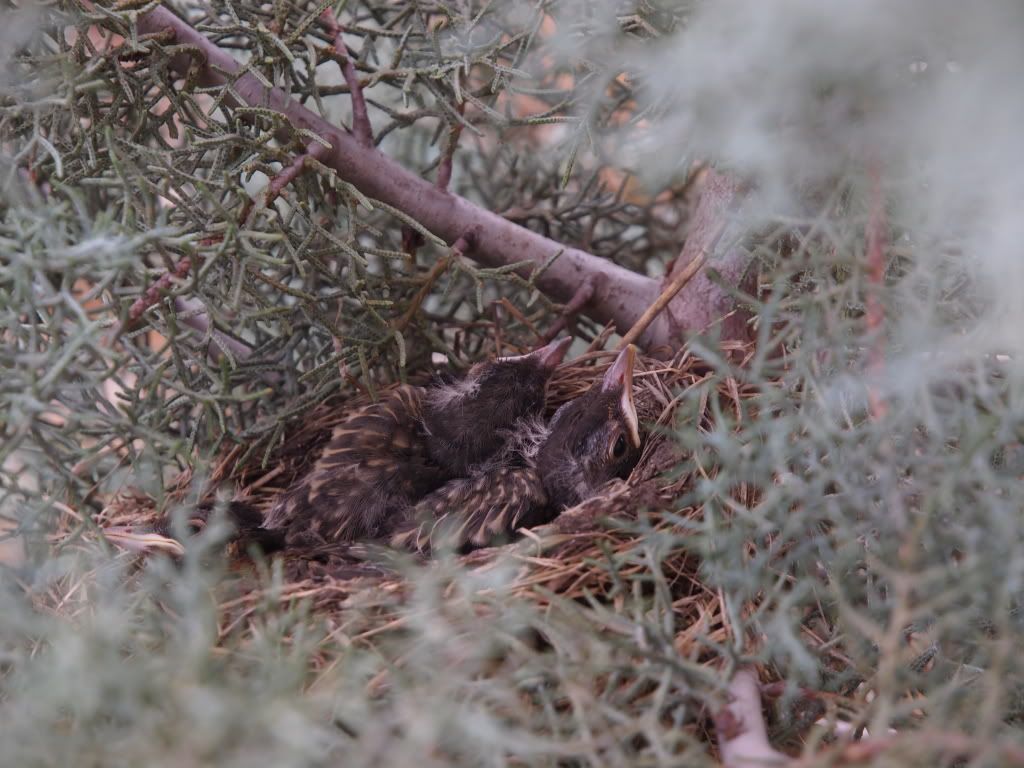 July 18, the little fledglings are about fly the coop.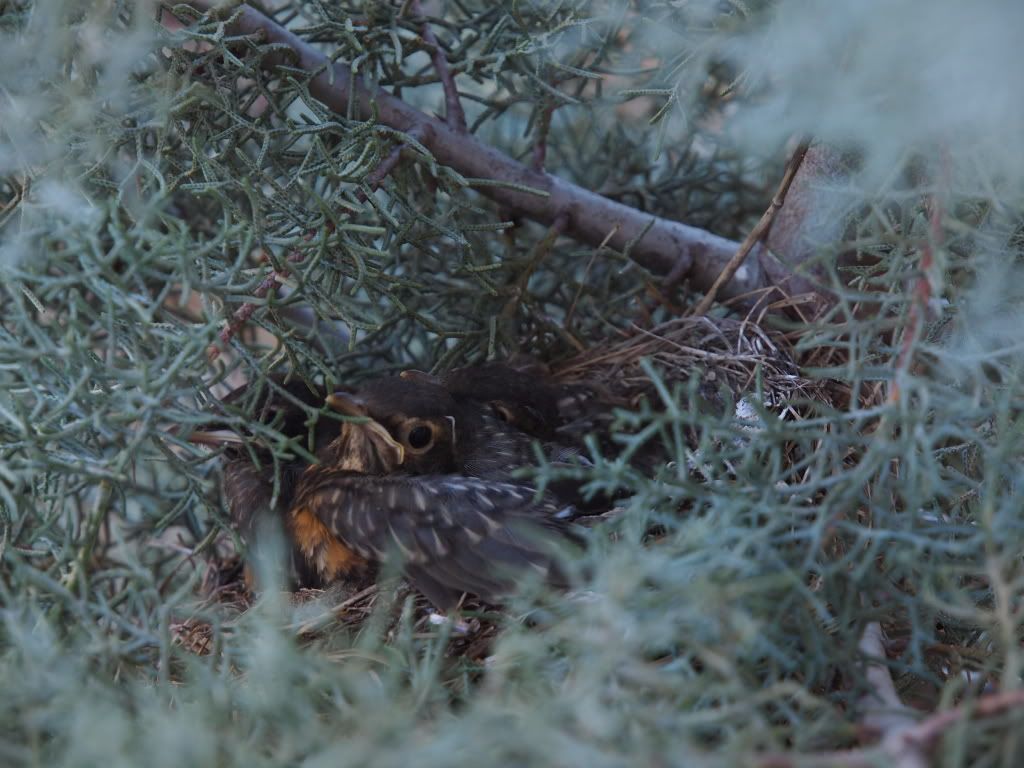 July 20, empty nest!