Walking around the garden today.
newyorkrita
(z6b/7a LI NY)
May 7, 2012
Take a walk along the grassy path along the south side rose garden. Of course the roses are not blooming yet. But the Azaleas and shrubs accross the path are in full bloom.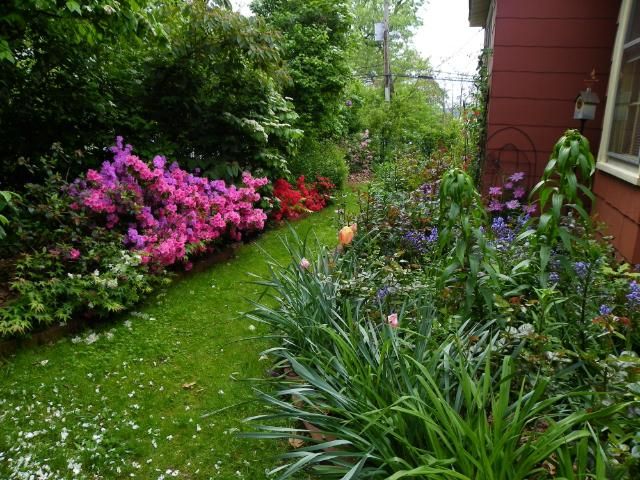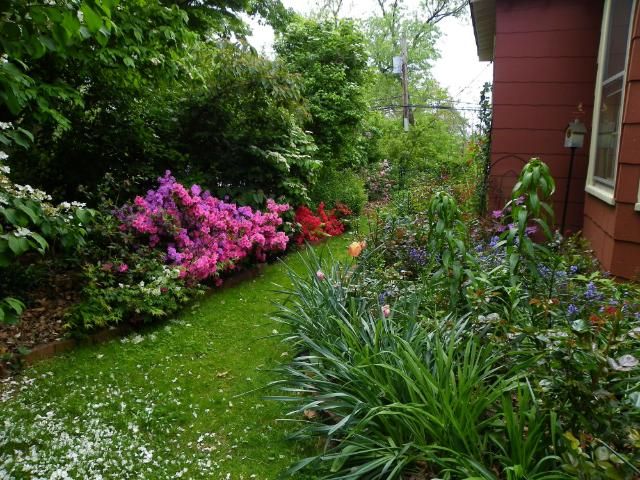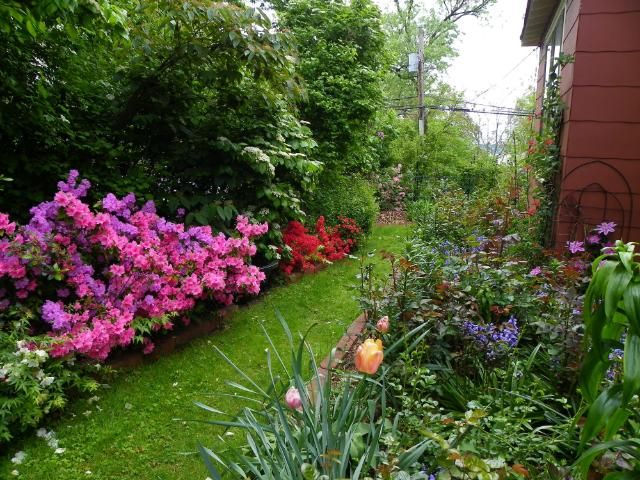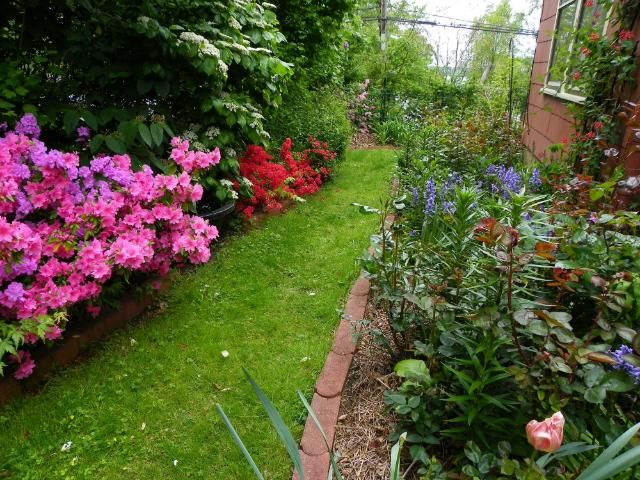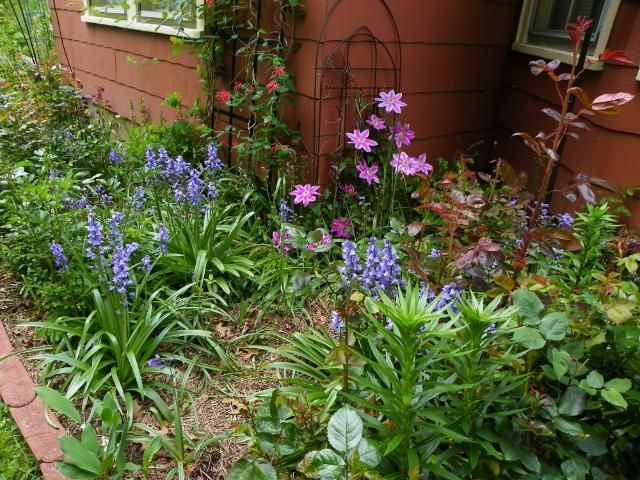 And look accross at the front yard pond.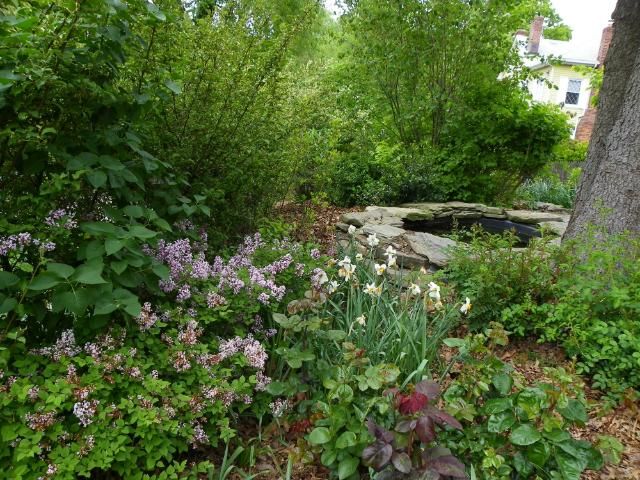 Iris are blooming here. This a a clump of AMAZING DON.
Ended up looking at the mid backyard beds. Daylies are growing like crazy this year. Iris are starting to bloom.