What little thats blooming.. here you go. 5/21/11
silverkelt
(Z5b/Southern Maine)
May 21, 2011
Im such a summer gardner, my eye is always taken to daylilies and roses, now my japanese iris garden is expanding. Im adding some peonies and more perrenials, but the height of my garden in Maine is somewhere between June 15th to Auguest 15th give or take.
I do have a few things in bloom, and a few ive competely ignored posting as well.. aka crocus and some other daffs and such.
Ive been remulching the main garden bed and its taken forever, as Ive trucked in about 5 truckloads of compost so far. But Ive managed to get about 500 daylily seedlings in my new back bed and some other odds and ends done, as well as getting my veggie garden more or less planted. LOTS to do, as we had a week of cooler rainy weather and honestly didnt feel like doing much, had to go on a business trip too, so that didnt help.
Daffodill Cheerfulness..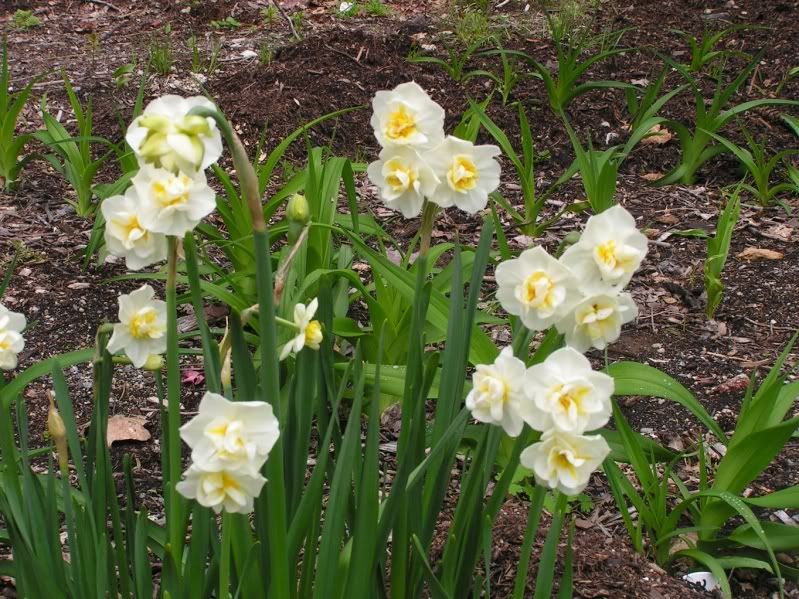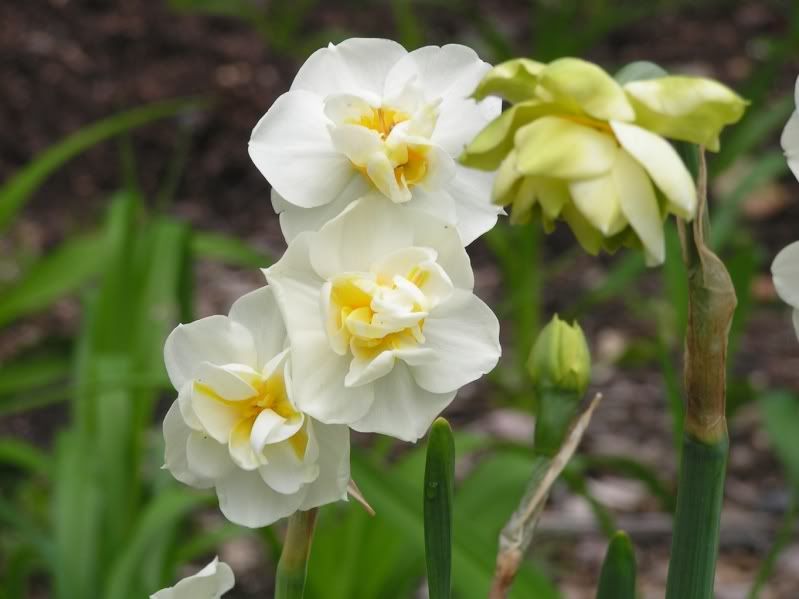 Tulip Apricot Beauty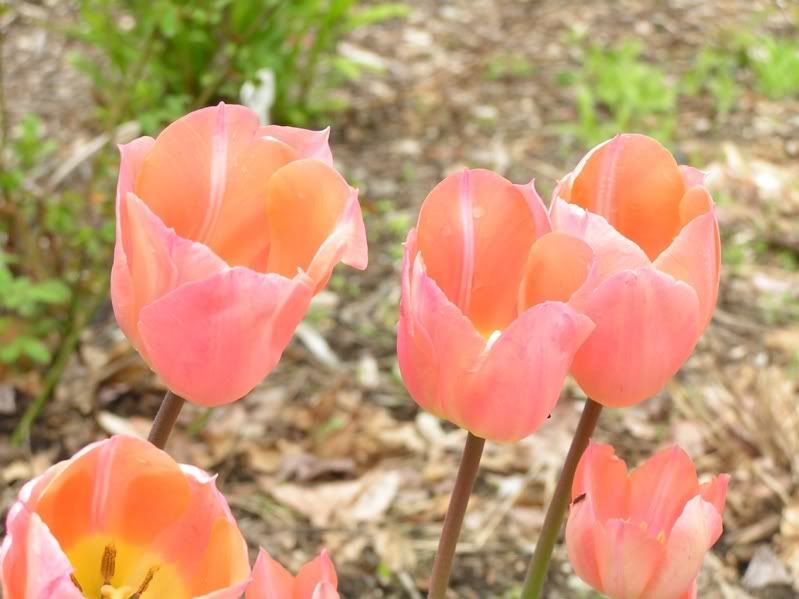 A northwestern Native I just got this last weekend, just planted it today, this was taken while it was still in a pot. Camassia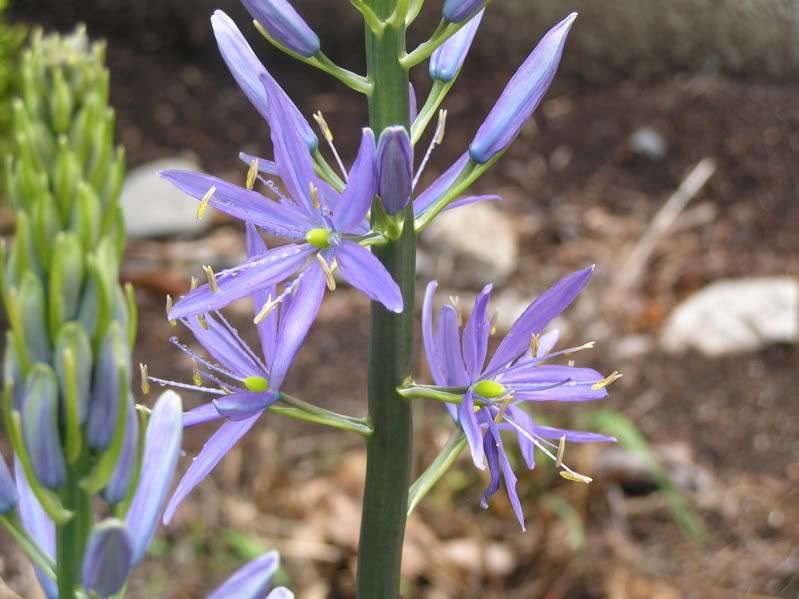 A dwarf Korean Azelea, took 4 years to explode like this, I have two and they both look great this year, just Covered in blooms.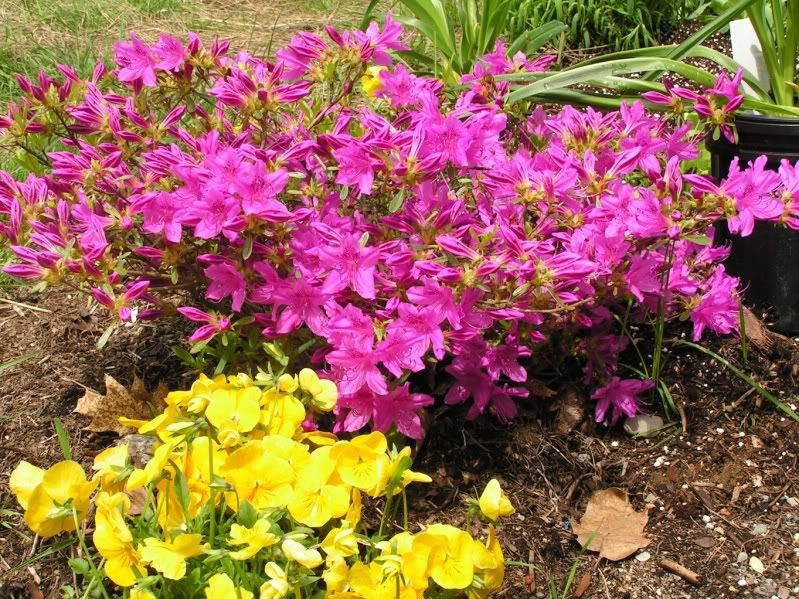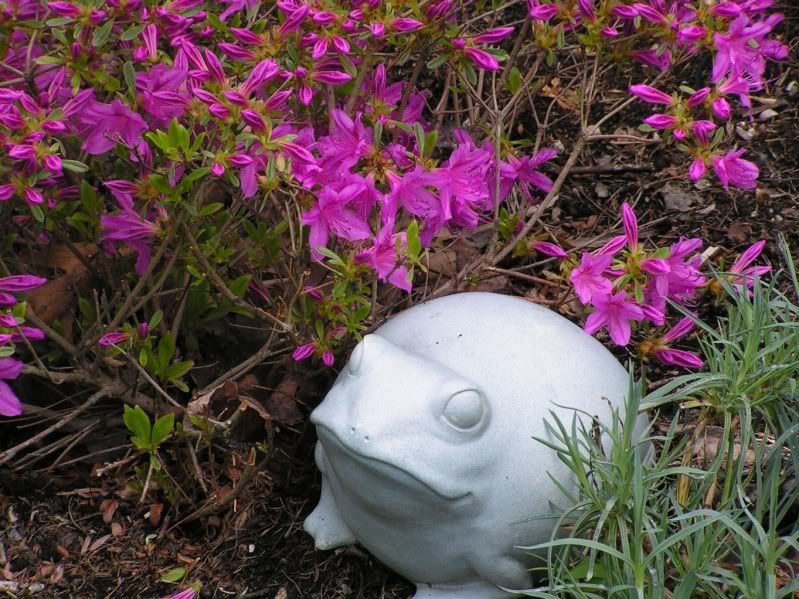 If these are too big I apologize , let me know, as I know older screens need them smaller.
Silverkelt