2013 Garlic Experiment Results
thirsty_dirt_77
(3a)
February 1, 2014
Until last year I've tried unsuccessfully to grow garlic many times; I've only ever tried growing garlic that was planted in the spring with bulbs that were bought from a greenhouse or a seed catalogue. I could never find garlic in the fall to plant and was always doubtful that it would survive the winter.
Last year I decided to do an experiment and want to share my results because of the success I had.
Last year in mid February I bought some organic garlic from the grocery store. (I have no idea what variety it was but can tell you it tastes great.) When I got home I separated all the cloves and only kept the ones that were in good shape and a decent size. I put them in a baggie (that I didn't seal) in the fridge crisper with the date on them and a message to my husband not to use them because they were for the garden; they stayed in the fridge until they were planted in May.
When it was time for planting the cloves were still is good shape and were starting to grow roots and were barely starting to show green tips.
I planted some greenhouse bought spring garlic bulbs and my fridge organic garlic at the same time. The fridge garlic grew like crazy and dwarfed the other garlic all summer. Once the cloves were planted they were treated identically.
The tops of both garlic started to yellow and fall over in mid August. I harvested everything on August 23 and probably could have left them longer but we were at the end of a dry spell with heavy rain in the forecast so I thought it best to pull everything while they were dry.
See my results below:
Fridge Garlic - June 20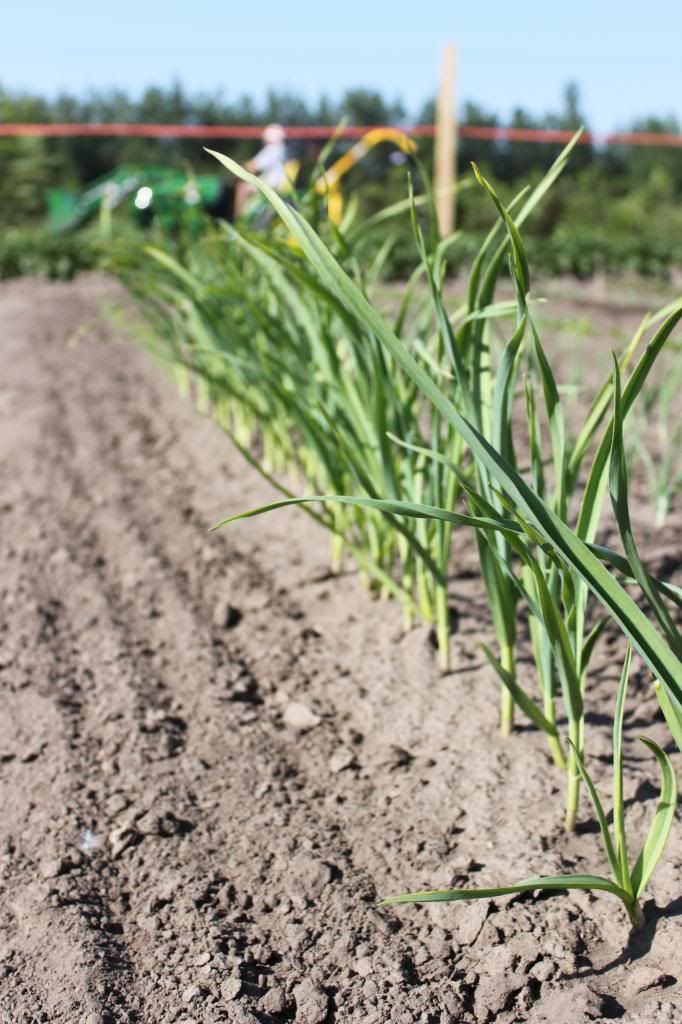 Fridge Garlic & Smaller Greenhouse bought garlic at the end of the row - July 10

Results - Aug 23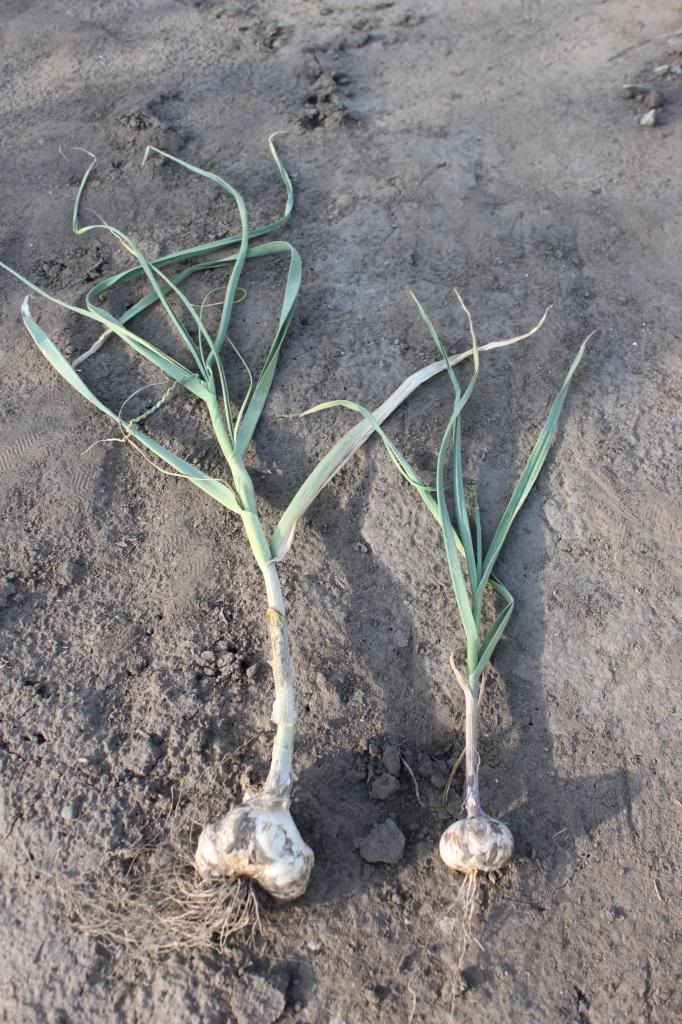 From Fridge Garlic

From Greenhouse Bought Garlic Bulbs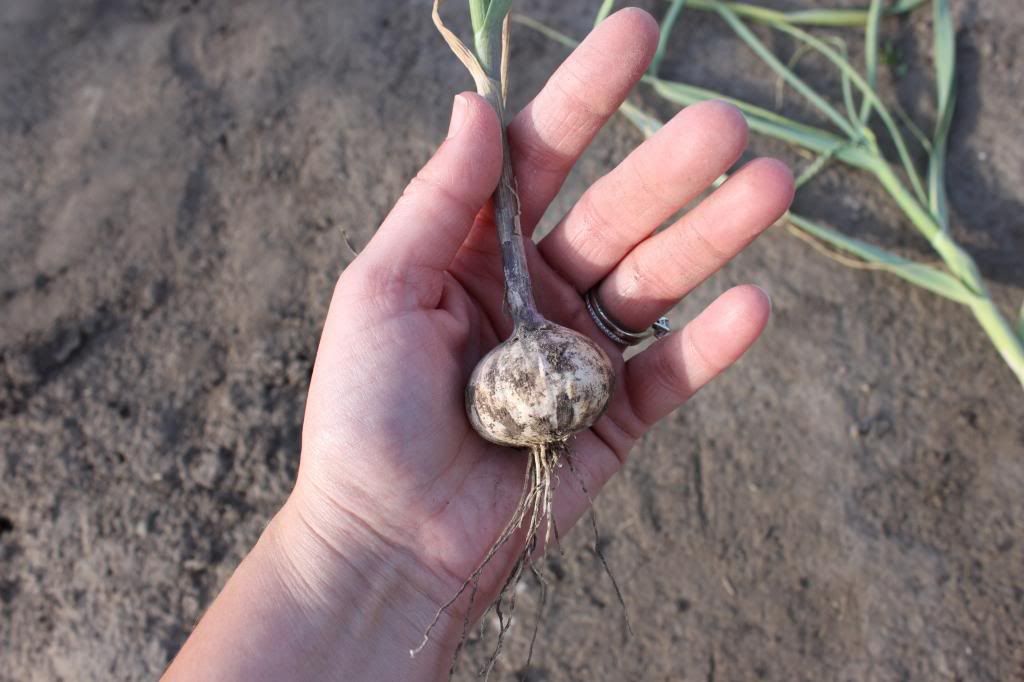 We only keep a few of the bulbs that were from the greenhouse bought garlic because the cloves were so small. This is what we did with the garlic grown from the grocery store bulbs.... and some of it is still hanging downstairs. :)